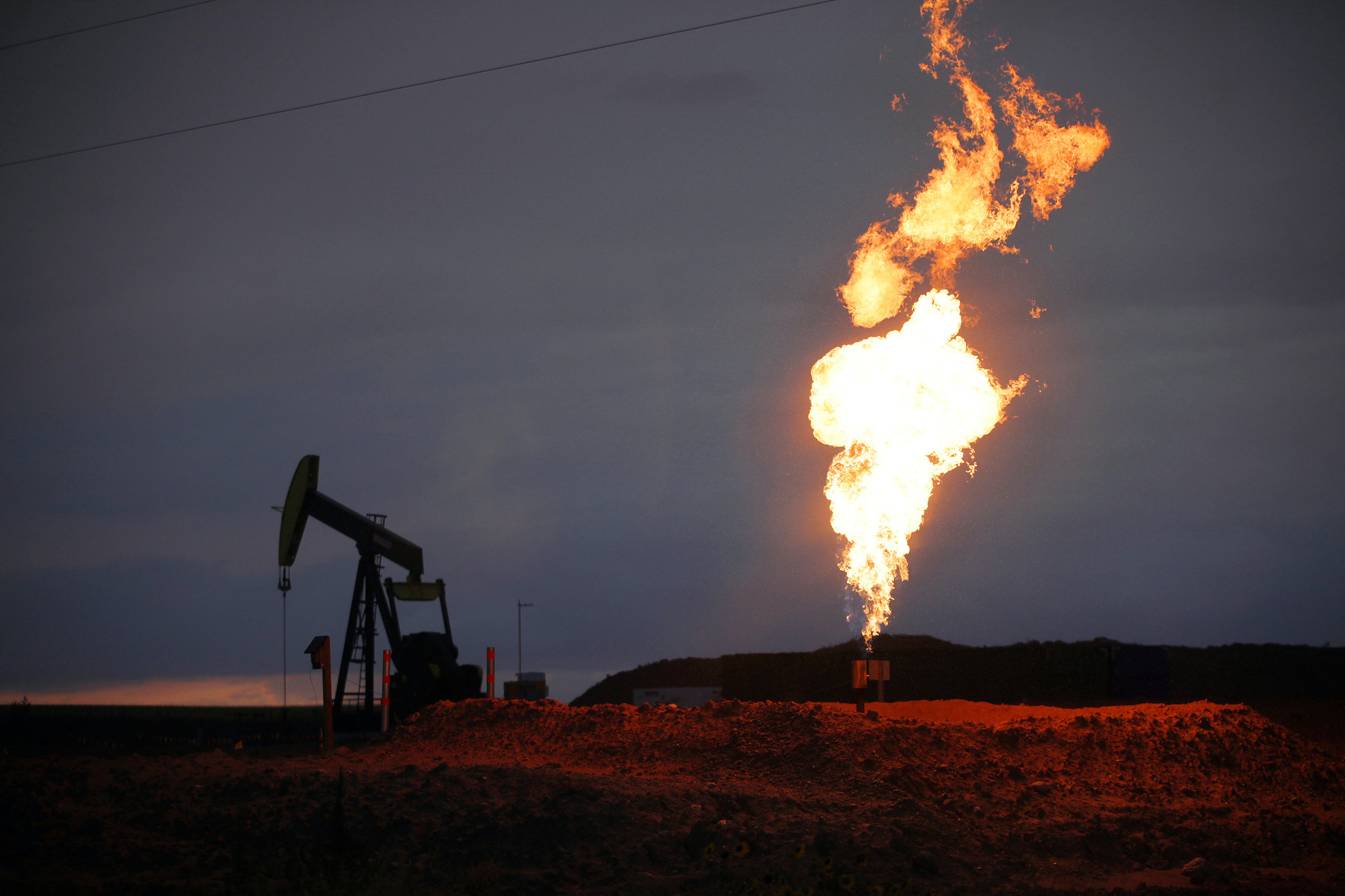 KKR Energy Investments Troubled by Racial Injustice and Financial Losses
Kolhberg Kravis Roberts' (KKR's) energy portfolio has exposed investors to the risks of fossil fuels, with energy funds posting negative returns, portfolio companies filing for bankruptcy and valuations sinking under COVID-19's impacts on oil demand and pricing.
At the same time, global movements to address climate change and racial injustice have intensified and KKR has faced allegations of harming Indigenous communities in Canada and Colorado, and has invested in fossil fuel companies in South Texas and New Mexico where communities of color are exposed to polluted air and water.
In "KKR Energy Investments Troubled by Racial Injustice and Financial Losses," Private Equity Stakeholder Project asks how KKR will mitigate the risks and controversies that have surrounded some of its fossil fuel companies, such as its investment in the Coastal Gaslink Pipeline in Canada, where the Wet'suwet'en hereditary chiefs' opposition has resulted in protests, delays and blockades. Indigenous communities oppose the 400-mile pipeline construction through their territories. The pipeline is over budget and behind schedule.
The report also asks if KKR will avoid the financial mistakes of its past commitments to fossil fuel companies, such as the Longview coal plant that filed for bankruptcy in 2020.
KKR is currently raising two funds: Its flagship KKR North America XIII, seeking $15 billion,and KKR Global Infrastructure Investors, seeking $12 billion. KKR's energy investments have overwhelmingly favored fossil fuels over renewable assets, with nearly three-quarters of its energy deals pursuing carbon-intensive fossil fuels compared to one in four in renewables.
These investments not only negatively impact the climate, but also disproportionately harm communities of color.
KKR-owned Venado Oil & Gas operates its wells in south Texas' Eagle Ford shale area, where research found that poor and minority neighborhoods bear a disproportionate exposure to fracking wastewater disposal wells.
KKR's Spur Energy has experienced nearly 20 spill incidents in 2021, spilling nearly 500 barrels of oil in Eddy and Lea counties in New Mexico where the population is majority Latino.
KKR's ongoing investment in producing fossil fuels and expanding fossil fuel infrastructure has exacerbated climate change as well as had immediate negative impacts on some surrounding communities. Both the immediate and the longer-term social impacts are disproportionately shouldered by people of color.
If the Paris climate accord targets are not met by mid-century, U.S. counties with larger Black populations will face a staggering 72 very hot days a year on average – compared with 36 days in counties with smaller Black populations, according to the Union of Concerned Scientists.
People of color live with 66% more air pollution from burning gasoline than white populations.28 In a March 2019 study published in the Proceedings of the National Academy of Sciences, researchers found that Black populations breathe in 56 percent more air pollution and Latinos are exposed to 63 percent more pollution than they cause by their consumption.
KKR's fossil fuel investments continue to exacerbate these racial inequities, and some of its investments have already had clear negative impacts on communities of color, including Indigenous communities in British Columbia and Colorado, and Latino communities impacted by fossil fuel exploration and production in New Mexico and Texas.
Momentum is growing for decisive action on the climate crisis and racial injustice, and asset managers like KKR need to reconfigure their risk analysis.
Photo credit: New York Times