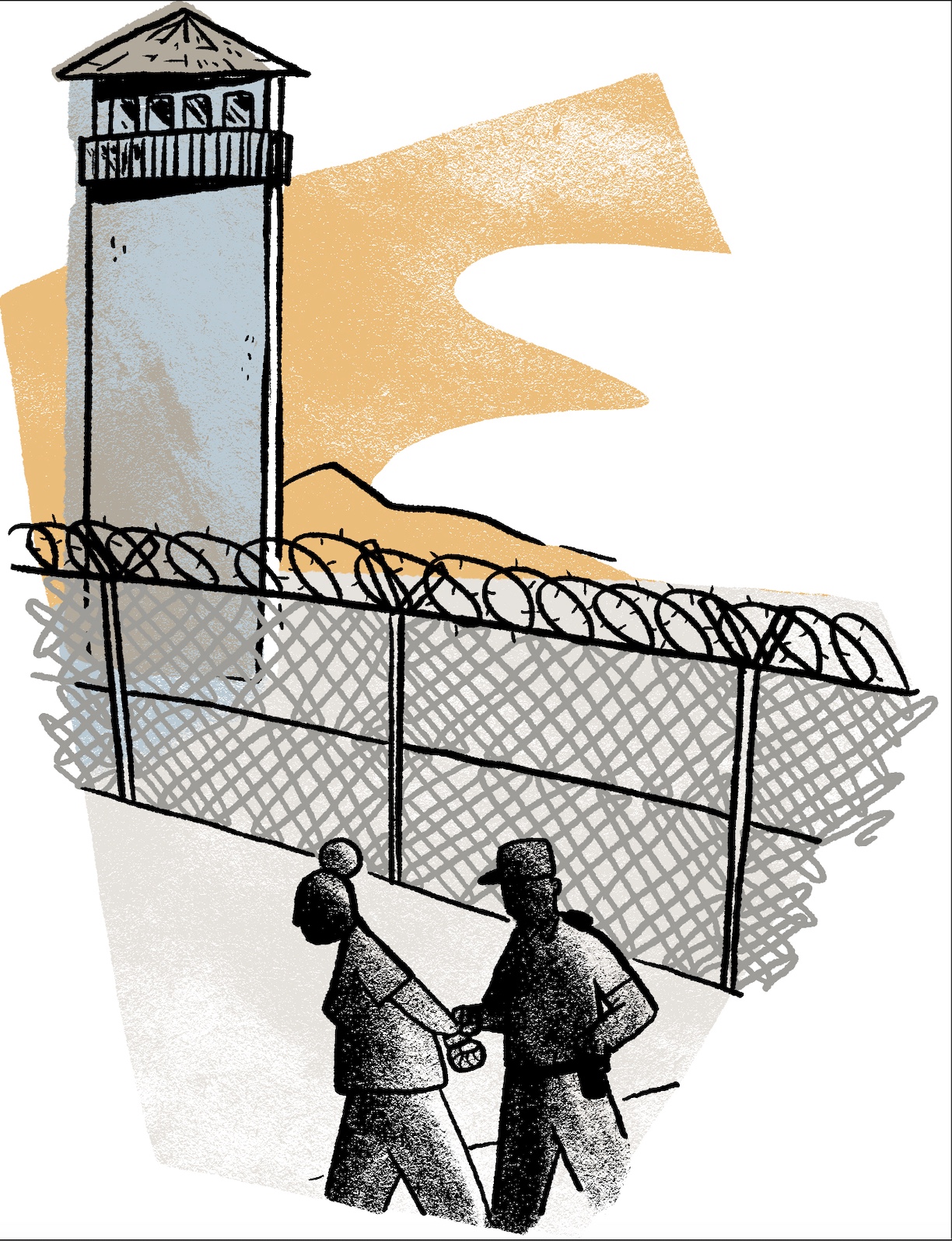 PESP releases report and zine, profiling private equity's impact on incarceration
Prison life is entirely controlled by the state and corporations that service detention facilities— beyond various physical space constraints, incarcerated people have little choice in what they consume, how they communicate with loved ones, and the structure of their day. Private equity firms profit from incarcerated people as a captive audience through contracts with local governments to provide various services.
PESP's zine "From Dawn 'Til Dusk" profiles a day that could take place in any US prison, jail, or immigrant detention facility, highlighting all the ways that incarcerated people interact intimately with private equity-owned companies on a regular basis. Processes such as eating or communication do not remain untouched by private equity, which continues  to seek influence within prisons. Firms benefit from increased incarceration – the more people using food or healthcare services, the more money they make.
The 'zine is based on our report which explores how these set schedules within prisons are often reflective of the whims of corporate actors and more specifically, the whims of the private equity industry. It is our hope that this 'zine helps expose the ways that private equity firms continue to put profit over people through investments in the US prison system. We also envision this being a useful tool for organizers who are fighting back against private equity.
For more information about private equity investments in incarceration, visit https://pestakeholder.org/issues/detention-surveillance/.