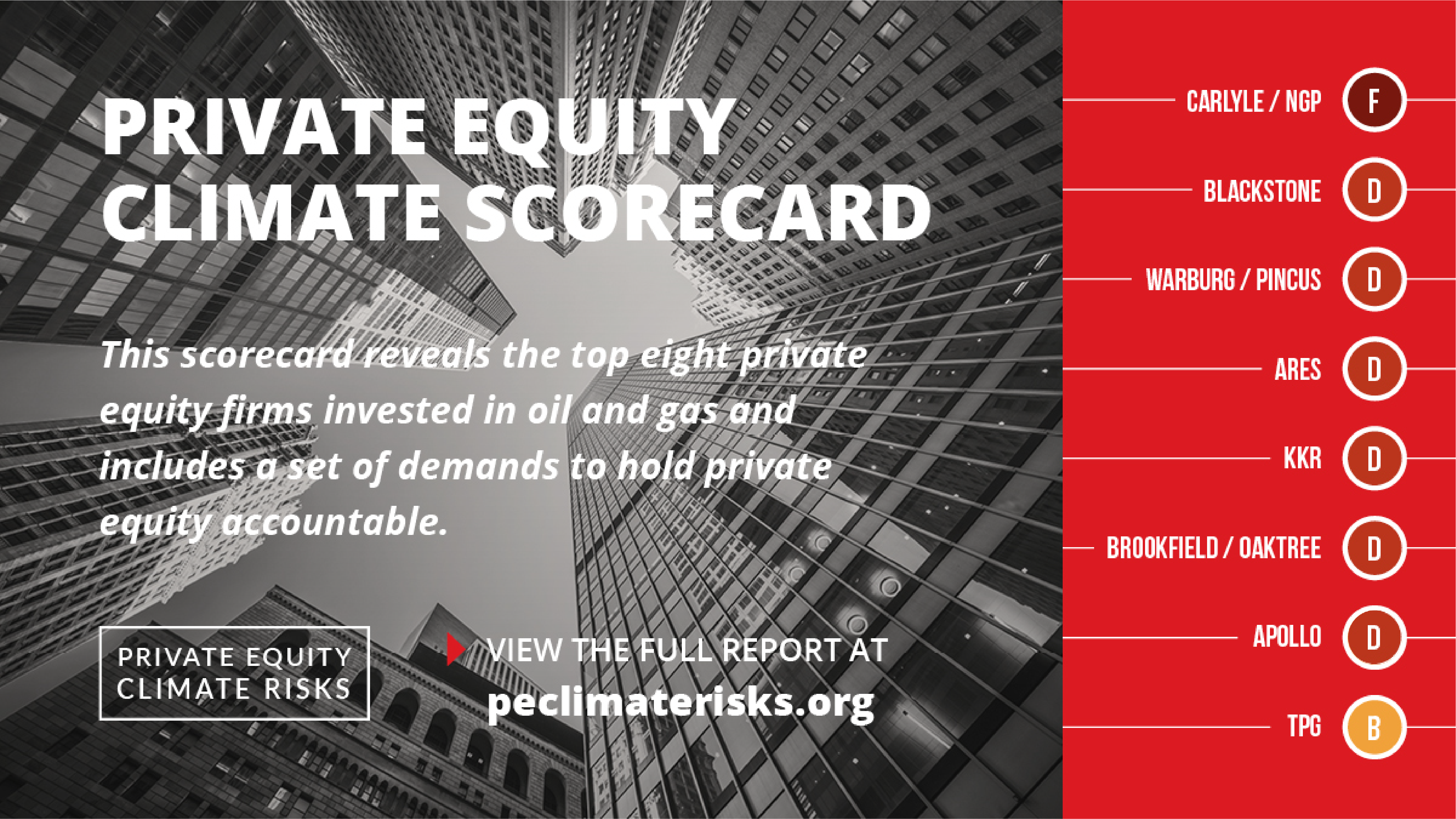 Private Equity Climate Risks: Scorecard 2022
The Carlyle Group, Warburg Pincus, and KKR are the top three offenders on climate among private equity firms, continuing to invest in polluting industries and exposing investors to significant climate-related risk, according to a new scorecard developed by the Private Equity Stakeholder Project (PESP) and Americans for Financial Reform Education Fund (AFREF).
The Private Equity Climate Risks Scorecard offers details on eight of the largest private equity firms in the world and their collective holdings of around $216 billion in energy and fossil fuels –  similar to the sum of all financing by the world's top five banks to the fossil fuel industry last year. Private equity's capital comes from endowments, wealthy people and especially pension funds for public employees such as teachers, nurses, and firefighters.
The climate scorecard ranks the private equity firms based on metrics around their energy holdings and emissions, as well as their efforts to mitigate the damage of their investments on the changing climate. TheCarlyle Group ranks last with an "F" grade, due to its surpassingly dirty portfolio of fossil fuel holdings and weak climate policies. Following it are Warburg Pincus, KKR, Brookfield and its subsidiary Oaktree, Ares, Apollo, Blackstone, and TPG. Collectively, these eight firms oversee a combined $3.6 trillion in assets under management.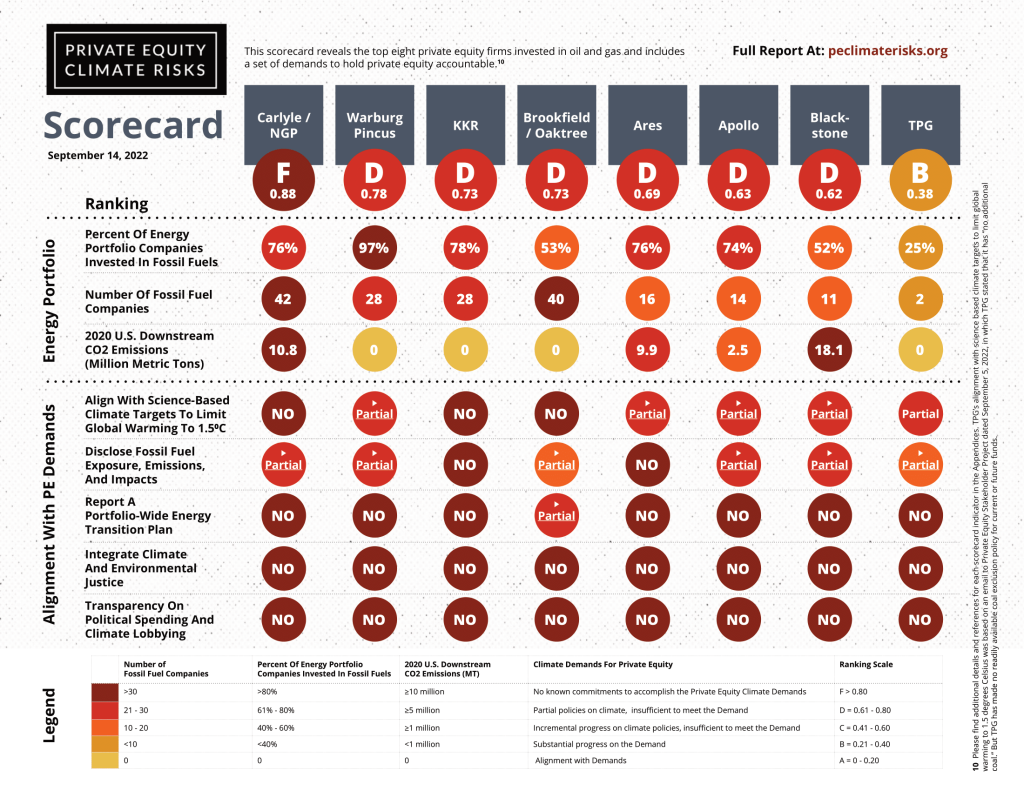 ---
Read the full scorecard report and list of climate demands HERE.