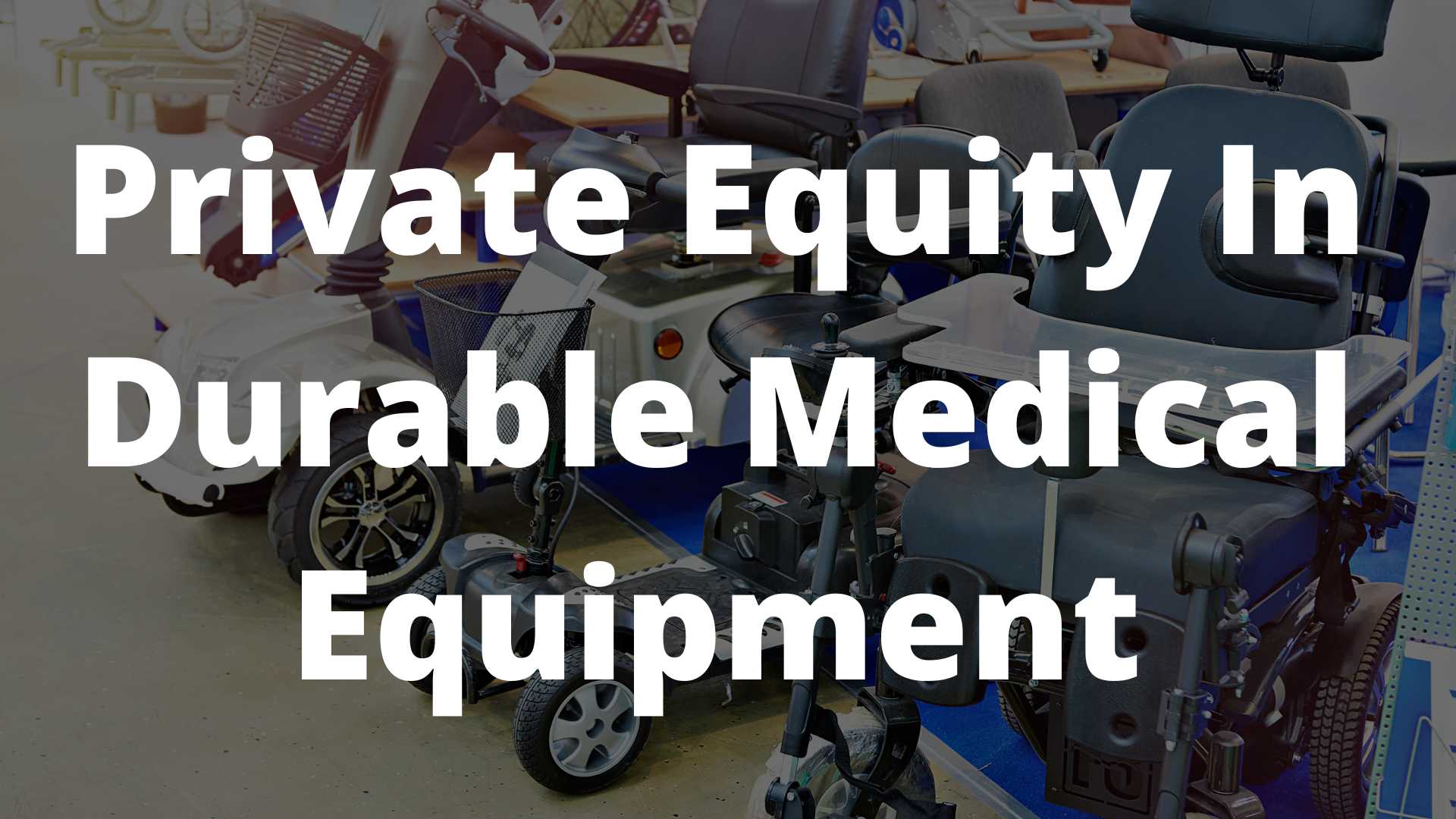 Private Equity In Durable Medical Equipment
How Private Equity Profits Off of Disabled and Chronically Ill Americans
In recent years, private equity firms have aggressively sought to acquire and control segments of the healthcare industry. A report from the Private Equity Stakeholder Project (PESP) and the National Disability Rights Network (NDRN) highlights specifically the toll the PE business model has on people who rely on costly and necessary instruments, known as Durable Medical Equipment (DME), which includes wheelchairs, respiratory technology, and other tools needed to manage chronic conditions and disabilities. 
PE firms have increasingly bought up DME companies and consolidated them, using debt-funded growth strategies to achieve market dominance. The resulting companies are highly indebted, and are now seeking ways to cut costs to achieve the outsized returns demanded by their private equity owners.
This profit seeking has been linked to understaffing, dangerously long delays in getting repairs (particularly for custom wheelchair users), and billing practices that have resulted in federal lawsuits. Included in the report are several company case studies as well as a handful of illustrative personal stories from wheelchair users.
Key Points
Durable Medical Equipment (DME) refers to equipment and supplies ordered by a healthcare provider for everyday or extended use. It includes wheelchairs and other mobility aids, respiratory equipment, infusion pumps and supplies, blood sugar meters and test strips, and other equipment used to manage chronic health conditions or disabilities.
Private equity firms have increasingly bought up DME manufacturers and suppliers and consolidated them. Through aggressive debt-funded growth strategies, a handful of PE-owned DME companies have grown from nonexistence to industry giants over the last decade.
In recent years PE-owned DME companies have paid millions of dollars to settle allegations of healthcare billing fraud.
The two largest suppliers of customized (manual and motorized) wheelchairs, within the larger category of Complex Rehabilitative Technology or CRT, are owned by private equity firms. Cost cutting at these companies has been linked to slow response times for repairs that harm wheelchair users.
PE-owned DME companies have fought recent legislative efforts that seek to expand consumers' ability to repair their own wheelchairs.
Four PE-owned DME companies are profiled in this report: Numotion (AEA Investors), National Seating & Mobility (Cinven), Apria Healthcare (Blackstone Group), and AdaptHealth (Quadrant Management).
PESP and NDRN propose several recommendations to curb potential harms by private equity profiteering in the DME industry, including combatting industry consolidation, supporting state right-to-timely-repair legislative efforts, asserting joint liability for private equity firms, and improving Medicare reimbursement models.
An appendix provides a list of DME companies that are currently owned by private equity firms.
Find the full report here.
Click here for the report press release.