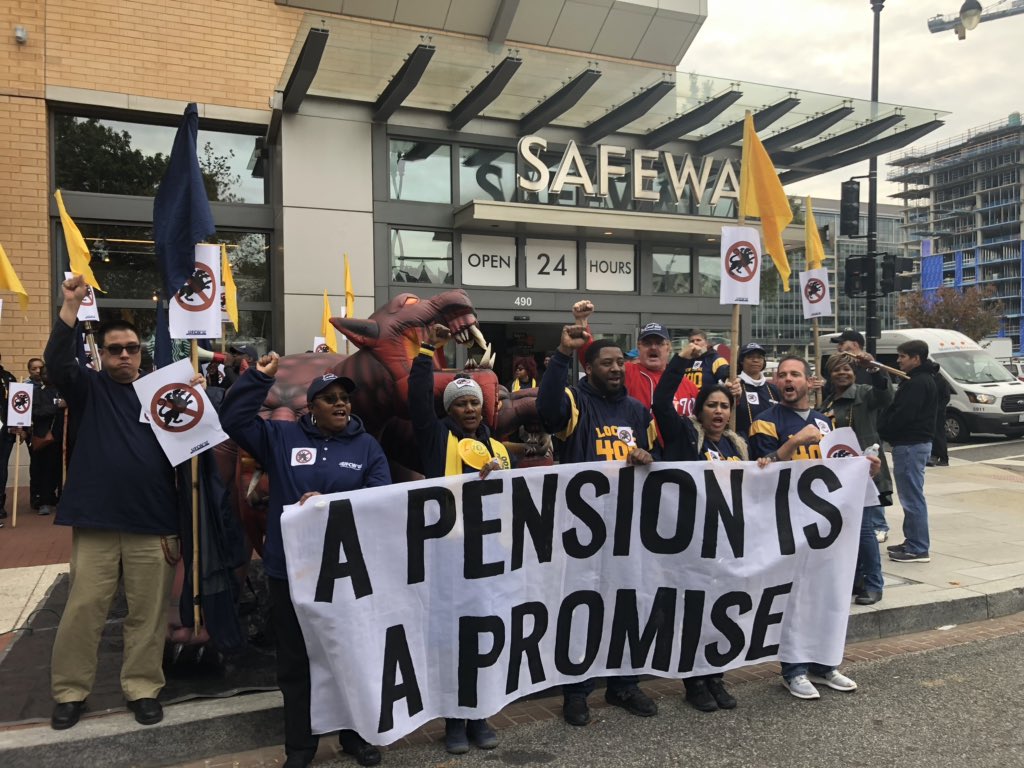 Private Equity's Biggest Retail Gamble: Albertsons-Safeway
Last week, the Private Equity Stakeholder Project and United Food and Commercial Workers Union (UFCW) Local 400 released a report, "Private Equity's Biggest Retail Gamble: Albertsons-Safeway" that looks at Cerberus Capital Management's ownership of Albertsons-Safeway, the largest private equity-owned company in the US by number of employees.
Key points:
Albertsons-Safeway is owned by private equity firm Cerberus Capital Management. With 275,000 employees, it is the largest private equity-owned company in the United States.
Through a series of highly leveraged transactions, Cerberus has nearly quadrupled the size of Albertsons-Safeway while bringing its debt load to over $8.6 billion.
Cerberus and other owners have extracted hundreds of millions of dollars in fees and dividends.
Albertsons-Safeway is now refusing to honor a commitment to preserve pension benefits for Albertsons-Safeway employees in the Washington, DC and Baltimore metro areas.
Cerberus' actions at Albertsons-Safeway come as the private equity industry has come under growing scrutiny from lawmakers, the media, and the public regarding private equity's impact on jobs
"I'm 57. I can't afford to retire now, because I have a son in college and I'm a single mom," said Indiara Smith, who works at Safeway #1920. "Had I known that our pension would be taken away, I never would have invested 36 years of my life in this company. We work to get a pension. Are you telling me all these years were in vain?"
"We're the reason our customers come back to Safeway to shop," said Michelle Lee, a 32-year veteran of Safeway who works at store #1283 in Alexandria, Va. "We're making Cerberus their profits. The workers who stick around and help this company become a multi-billion dollar company need to be taken care of when we retire. The CEO gets a pension and so should we."
"It's an absolute travesty what's happening with these private equity guys," said Matt Milzman, who has worked at Safeway #4832 in Washington, D.C., for two-and-a-half years. "Institutions that take these stores that are cornerstones of their communities and strip them and take them apart so they can make $1.7 billion instead of $1.3 billion — how on Earth is this legal?"
Last Thursday, November 7, workers rallied at a Safeway store in downtown DC to send a message to Albertsons-Safeway and Cerberus to keep their promise to protect workers' benefits.
In July, the Private Equity Stakeholder Project along with Americans for Financial Reform, United for Respect, and the Center for Popular Democracy released a report that found that while the retail sector as a whole grew over the last decade, private equity-owned retailers shed more than 600,000 jobs as retailers like Toys R Us, Sears, Sports Authority, and Shopko went through bankruptcy and in some cases shut down entirely.