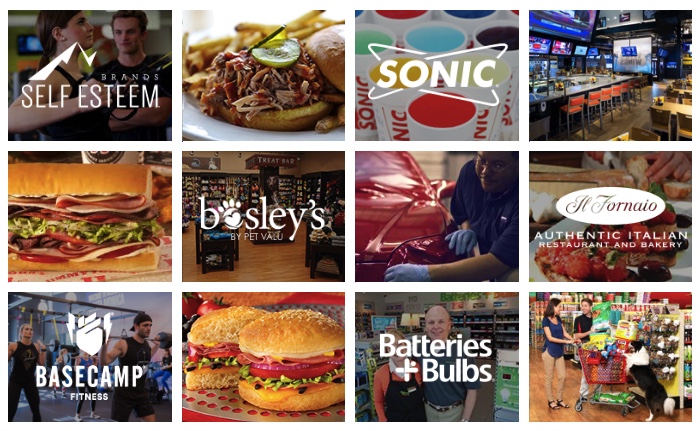 Report: Roark Capital's Booming Wage Theft Risk
The Private Equity Stakeholder Project has published a report documenting rampant wage theft at fast food companies owned by Atlanta-based private equity firm Roark Capital Partners, such as Dunkin' Donuts, Jimmy John's, Sonic Drive-Ins, and others.
Roark Capital specializes in buying and running franchise businesses, especially within the food and restaurant industry. Last year, Roark acquired Dunkin' Brands, which has 330,000 people working at its Dunkin' Donuts and Baskin Robbins stores. This, along with other acquisitions last year, pushed the total number of people working at Roark-owned companies or their franchisees to close to 1 million.
Since 2010, there have been more than 450 investigations by the US Department of Labor (DOL), resulting in Dunkin' Donuts stores being ordered to pay over $1.5 million in back wages to over 3,600 of its workers for minimum wage and/or overtime violations. Other Roark Capital-owned companies – Jimmy John's, Sonic Drive-In, Jamba Juice, Buffalo Wild Wings, Arby's, Hardee's, and Carl's Jr – have also paid out millions of dollars for minimum wage and overtime violations.
As shown in this report, the wage theft at Roark Capital-owned companies poses an even greater liability considering a recent court ruling that expanded the circumstances of when a parent corporation is considered a joint employer and liable for its franchisees' actions. This means that Roark Capital's portfolio companies could be held responsible for wage and hour violations by their franchisees.
The majority of Roark's almost 1 million employees are in food service, the lowest paid occupational group in the U.S. Many of the jobs at Dunkin' Donuts and the other Roark Capital-owned brands are paid between $10/hr. – $12/hr. A recent GAO report found that employees at some Roark Capital owned brands are among the most frequent recipients of food stamps (i.e., SNAP) and Medicaid in some states.
The largest segment within Roark Capital's fast-food empire is Inspire Brands, which is now the second largest food system in the U.S. Roark launched Inspire Brands in 2018, following its acquisition of Buffalo Wild Wings.
While many other large restaurant chains, like McDonalds, Domino's, and Denny's have dropped their opposition to a $15 minimum wage, Roark Capital's Inspire Brands recently bragged about its role in helping to kill the federal Raise the Wage Act and is deeply involved with the National Restaurant Association, which has been one of the major opponents of raising the federal minimum wage.
The low pay and poor working conditions at fast-food restaurants have resulted in labor shortages, and as a result, restaurants have had to cut store hours or close their dining spaces, posing a large operational risk for Roark Capital since so many of its investments are in the fast-food industry.
Roark Capital's Booming Wage Theft Risk follows a report released by PESP in June on Roark's financial performance. As of September 2020, Roark Capital Partners IV had generated an annual return (IRR) of just 0.09% and 1.0x multiple. Roark raised at least $10.5 billion from investors between 2012 and 2018. Yet as of September 2020, Roark had only returned around $1 billion of that to investors. Some of the largest private equity investors have either exited investments in Roark Capital funds or held off on new investments.