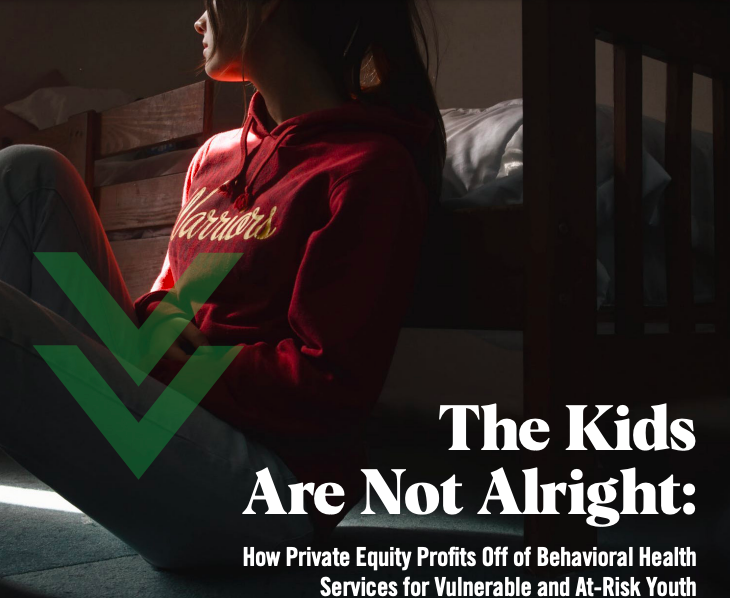 Kaiser Health News Reports on How Profit Motivates SC Psychiatric Facilities to Prioritize Out-of-State Kids
Kaiser Health News investigated reasons why there is such a shortage of beds available for South Carolina's children in need of mental health support. A key reason was driven by the profit motive of private equity firms that own the facilities providing treatment.
Post and Courier, April 10, 2022: Profit strategy: SC psychiatric facilities prioritize out-of-state kids
The profit margin of these facilities come from the states' reimbursement rates, since Medicaid often covers such patients' care. South Carolina's rate has been about $330 a day, one of the lowest for these services in the country, reported Kaiser Health News.
According to its findings, "The problem in South Carolina isn't a shortage of psychiatric residential treatment beds…but that so many of the state's 518 licensed beds for children are filled by patients from other states. When no psychiatric residential treatment beds are open in South Carolina, some children must travel across the Southeast to facilities in Florida, Georgia, North Carolina, Virginia, Tennessee, Alabama or Kentucky — anywhere a bed might be available."
The seven other psychiatric residential treatment facilities for children are for-profit companies. "Three are owned by Broadstep, a portfolio company of private equity firm Bain Capital. Some health care researchers said such ownership arrangements may prioritize profits over patient care," wrote Kaiser Health News.
The investigation also looked at how private equity firms took advantage of the pandemic to profit from caring for children in need of mental health support. It noted how at the Excalibur-Venice facility in South Carolina, 41 Medicaid patients came from North Carolina and only 10 from South Carolina.
"Excalibur-Venice is one of three facilities in South Carolina that fall under the umbrella of Broadstep, a Raleigh-based company backed by the private equity firm Bain Capital's Double Impact Fund. Broadstep's footprint encompasses dozens of similar psychiatric facilities in seven states, according to its website, and is far from the only private equity player making investments in behavioral health. In its 2022 "Global Healthcare Private Equity and M&A Report," Bain & Company — a consulting firm separate from the private equity company but founded by the same businessman — reported that the pandemic has presented opportunities to invest in behavioral health care."
PESP's Eileen O' Grady told Kaiser Health News, "More than any other part of the health care services industry, private equity is pouring money into behavioral health. We really don't have a clear window into how much money they're making. They're not required to disclose basically anything to the public."
The article also cited PESP's report, "The Kids Are Not Alright," explaining how the report "outlines some measures that behavioral health facilities owned by private equity firms have taken to increase their profit margins in recent years, including reducing staff and deferring building maintenance."
"Despite horrific conditions at some youth behavioral health companies, their private equity owners have in some cases reaped massive profits," it cited from the report.