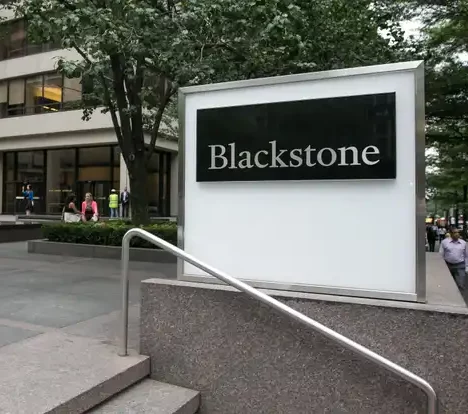 PESP's report on how Blackstone is raising rents and increasing evictions earns widespread media coverage, spotlighting tenant actions across California
The report "Blackstone Comes to Collect: How America's Largest Landlord and Wall Street's Highest Paid CEO Are Jacking Up Rents and Ramping Up Evictions" released by The Private Equity Stakeholder Project (PESP) and Alliance of Californians for Community Empowerment (ACCE), has garnered widespread media attention.
The report highlights how private equity firm Blackstone purchased 5,600 naturally occurring affordable housing units in 2021 in San Diego County, raising rents in some units between 43-64% in just 2 years.
Vice covered the report extensively, sharing how 'Since the end of the firm's voluntary pause on evictions, they've ramped up at a staggering pace: In Georgia, the company filed 170 evictions last October; in Maricopa County, Arizona, the company filed 70 evictions in September, according to the report. "In some cases, Blackstone filed to evict tenants who owed just one month's rent," it said.'
Vice, March 31, 2023: Tenants of America's Biggest Landlord Form Union to Fight Evictions, Rent Hikes
The local NBC station in San Diego featured footage of San Diego tenants rallying for protections:
'The Blackstone Tenants Union released a report on Saturday morning called "Blackstone Comes to Collect: How America's Largest Landlord and Wall Street's Highest Paid CEO are Jacking Up Rents and Ramping Up Evictions." The report highlights San Diego County, where Blackstone purchased thousands of affordable housing units in 2021. As renters moved out, the company raised rents in some units between 43-64% in two years.'
NBC7, March 27, 2023: New Report Claims Blackstone Group is Buying San Diego's Affordable Housing, Hiking Up Rent Prices
NBC7 also reported how Imperial Beach mayor, Paloma Aguirre, showed her support for tenants: "I'm committed to sending a letter to Blackstone because I don't know … in what world does it make sense for somebody to make $1.3 billion a year on the backs of working-class people?" Aguirre said.
The report was released in conjunction with tenant actions throughout the community. CBS8 focused on stories shared at a town hall meeting at the Logan Heights Library, where dozens of renters came to demand change:
–Celeste Johnson was among the first to stand up, "We have to speak out. We have to share and let everybody know what we're going through because no one will listen!  We're the little people. They're the ones sittin' on the hill."
–One person yelled, "Shame on Blackstone!"
–Viviana Orona is a mother of six. "We pay too much rent for them not to address issues dignified and respectfully.  Not only in Chula Vista but all over San Diego County!"
–Michael Avant is a union leader with AFSCME local 3299. "We're paying over 50 percent of our income for housing. We have members who are homeless and can't afford their rent and to feed their families."
–Several elected officials voiced their support, including Imperial Beach Mayor Paloma Aguirre,  "And we're working for more protection for tenants in Imperial Beach, but it's gonna take all of us. I need your help!"
–San Diego city council president Sean Elo Rivera said he's been involved in the same battle, "We're gonna keep that fight going until we win!"
CBS8, March 25, 2023: Town hall held in Logan Heights for community members demanding rent protection
USC's student publication noted how "the Alliance of Californians for Community Empowerment advocated for tenant rights amidst rising displacement in communities surrounding USC."
USC Annenberg Media, March 31, 2023: 'We are not for sale': L.A. tenant protestors fight to make housing a human right
It reported on a protest organized by ACCE Action where tenants demanded affordable housing and railed against displacement in the neighborhoods surrounding USC, particularly in East L.A., where the USC's Health Sciences campus is located:
"Lincoln Heights completely opposes USC development," Pamela Agustin, Coalition Director of the East Side LEADS, said at the protest. "We cannot live with erasure. Lincoln Heights is not for sale."
Protesters shared with Annenberg Media: "The problem that we're having with USC is that they're building extremely expensive dormitories for students," South L.A. resident Maria Briones said. "But most people like me, we are fixed-income or low-income families that have been displaced from their living places because the properties have gone up so high and the rents as well."
Annenberg Media reported, "On an income of less than $650 a month, Briones said she worries that as rent becomes increasingly unaffordable, she'll be the next person to lose her home. She is facing eviction.
USC's Annenberg Media also reported on how USC students joined protesters in Santa Monica in the fight against Blackstone rent increases and evictions.
USC Annenberg Media, March 27, 2023: Angelenos protest Blackstone's tenants policies
The article shared several tenant stories, as well as facts from the report:
"300,000. This is how many rental units Blackstone owns and manages over the country. And after buying large amounts of rental properties, especially in San Diego, the corporate group raised the rent of some units up to 43-64%. The group also proceeded to over one thousands evictions in 2022, in some of which tenants only owed one month of rent according to a report from the Private Equity Stakeholder Project and Alliance of Californians for Community Empowerment."
The LA Times reported how UC investment officers had to defend the decision to invest $4 billion in Blackstone during the midst of a housing crisis worsened by Blackstone's behavior toward tenants.
LA Times, March 17, 2023: UC calls controversial $4-billion Blackstone investment a 'capitalistic' win for retirees
UC's largest employee union AFSCME Local 3299 president Kathryn Lybarger told regents that Blackstone was contributing to a housing crisis that had pushed 70% of her members to live far from the campuses where they work and many students to sleep in their cars. An estimated 417,000 California students lack a stable place to sleep, including 5% at UC, 10% at California State University and 20% at California Community Colleges, according to the LA Times.
Lybarger, an investments committee advisory member, urged UC to be on the "right side of history" by standing against Blackstone as the university did against apartheid, Big Tobacco and fossil fuel companies: "We believe that UC has a moral obligation to chart a new path, not one that prioritizes Blackstone shareholders but rather one that makes UC students and workers less likely to become homeless."
The Santa Barbara Independent reported on how around a dozen people attended a public comment session during a Board of Supervisors meeting, and several activists spoke of "corporate greed."
"The tenants, speaking in English and in Spanish, asked if the evictions were a form of discrimination because they were Mexican; others recited how much rents had gone up and worried for Section 8 tenants, people with disabilities, the elderly, and families with children who now had to look for housing."
Santa Barbara Independent, April 5, 2023: Santa Barbara County to Hold Special Meeting Thursday on Tenant Protections
The media outlet also detailed how Blackstone, "the largest commercial landlord in history," filed so many evictions for renovations, followed by rent rises, that Denmark's Parliament passed "the Blackstone Law." The 2020 law put a five-year moratorium on rent increases for new landlords and also prevented new landlords from paying tenants to move out.
Leah Simon-Weisberg with the Alliance of Californians for Community Empowerment Institute said a California law was in process to address the loophole. Senate Bill 567 by State Senator María Elena Durazo of Los Angeles would be the first just cause eviction law to require a landlord to allow a tenant to return to the renovated apartment at the same rent. It also reduces California's rent cap from 10 percent to 5 percent, according to the Santa Barbara Independent.
San Diego News wrote about both the tenant actions and the report findings.
'Local tenants and activists met at Logan Heights Library with City Council President Sean Elo-Rivera to call for more tenant protections on March 25. The town hall coincided with a report from the Private Equity Stakeholder Project (PESP) and Alliance of Californians for Community Empowerment (ACCE) called "Blackstone comes to collect: How America's Largest Landlord and Wall Street's Highest Paid CEO Are Jacking Up Rents and Ramping Up Evictions."'
"The Blackstone Group is the largest private equity company in the world, with $975 Billion in assets under management (AUM). Blackstone is by far the nation's largest landlord, owning and managing over 300,000 units of rental housing in the U.S., and many more around the world. The report shows that Blackstone bought 5,600 units in San Diego County in 2021. As units become vacant, the company raised rents in some units between 43-64% in just two years."
SD News, April 10, 2023: Town hall: America's largest landlord raises rent, evicts tenants in SD
KSBY, the local NBC affiliate, featured one of the report's authors, Jordan Ash commented on how 'real estate investing has always been a part of the housing market, but the roots of the "corporate investor" came out of the 2008 housing crisis.'
KSBY6, April 10, 2023: Corporate investors are purchasing more single-family homes than ever
"It's a bipartisan issue in terms of the concern that Democrats and Republicans have expressed," PESP's Jordan Ash told KSBY6. "It's because it really is directly impacting people's ability to achieve the American Dream — that people are being shut out."
However small, Ash is still wary of how much of an impact these mega investors may really have on the housing market.
"There are entire communities that are now kind of being shut out, where these corporate landlords are basically extracting the money that would've been for individual families being able to build equity," Ash told KSBY6.