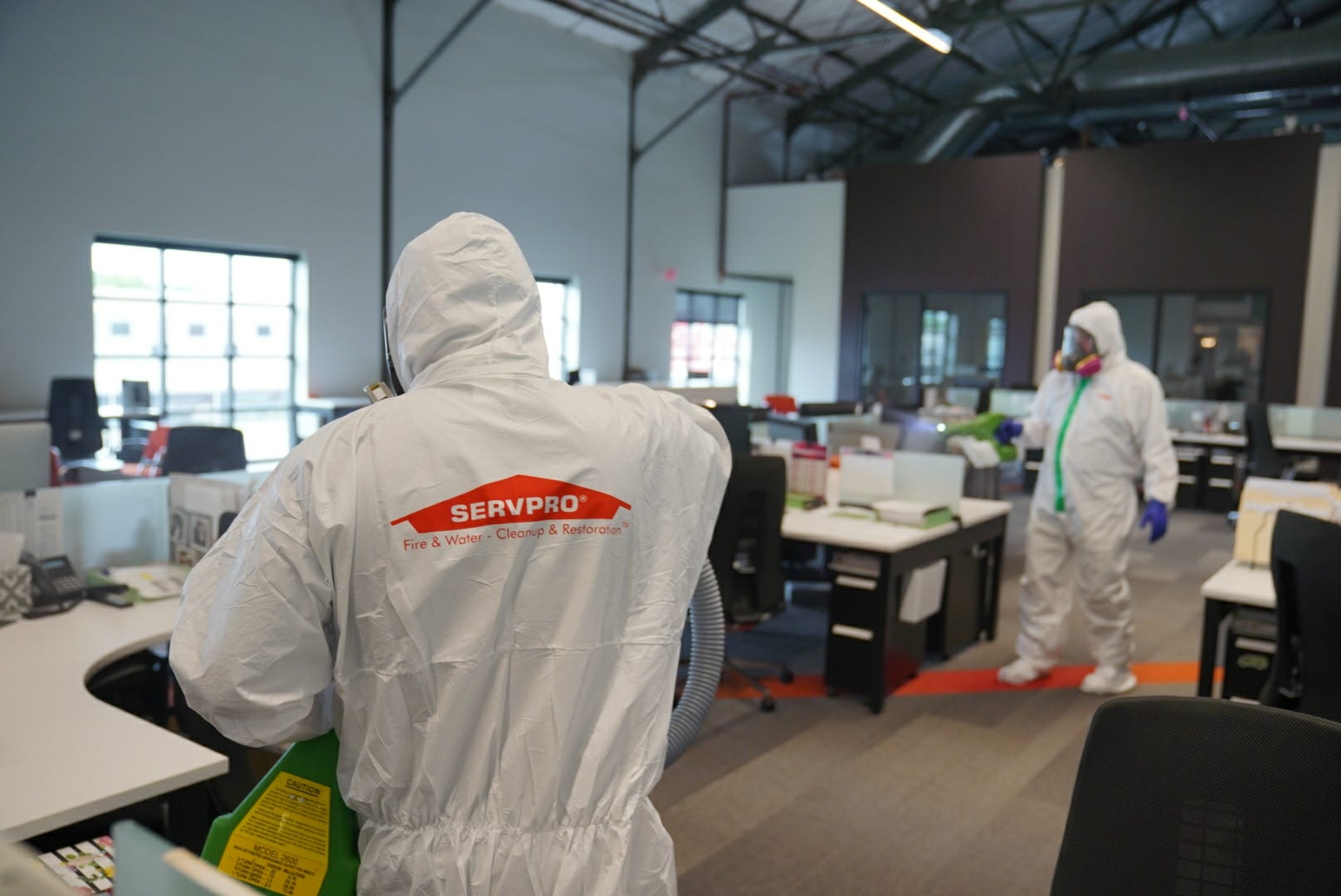 The New Yorker: The Migrant Workers Who Follow Climate Disasters
The New Yorker has reported on another industry in which private equity has been quietly investing. According to the outlet:
In the past five years, private-equity firms have acquired dozens of disaster-restoration companies. In 2019, Blackstone, one of the world's largest private-equity firms, acquired a majority stake in Servpro Industries, reportedly for more than a billion dollars. The same year, American Securities, a Manhattan-based firm, acquired Belfor.
The New Yorker, November 1, 2021: The Migrant Workers Who Follow Climate Disasters
As described by The New Yorker through its interviews with workers performing the cleanup, "Chasing disasters requires a labor force that is open to arduous work and is instantly mobile." Blackstone's Servpro states it is "Faster to any size disaster," with "more than 1,900 locations nationwide serving 90% of all US zip codes within two hours."
In order to meet the promises of its marketing material, The New Yorker says that "many companies turn to an ill-regulated group of subcontractors and labor brokers, which, in turn, cultivate social networks of migrants and other people seeking economic opportunity."
Reporter Sarah Stillman traces how many of these workers "travel a yearly catastrophe circuit."
The report also profiles the work of Resilience Force, a nonprofit that advocates for the fast-growing group of disaster-restoration laborers.
Having surveyed more than three hundred roofers from Mexico in the past nine years, Rice University sociologist Sergio Chávez told The New Yorker:
"At one point, they were all local roofers, stationed in Houston or Austin or San Antonio. Now they're national storm chasers. But the work is devastating on the body. The majority of these guys don't have access to health insurance or paid leave. [When they're hurt or sick] they have informal mechanisms to recover. They'll pool their resources and give an injured colleague as much money as possible.
One of my guys, a storm chaser named Juanito, died of a heart attack in his mid-thirties, from substance abuse. He was without his wife, following storms, and he was so lonely.
After a disaster, the contractors will owe thirty thousand dollars by the time the last paycheck is due. Instead of paying, they'll call ICE or the police."
A former OSHA worker told The New Yorker, "There's a total undercounting of the true number of injuries from disaster cleanups. It's an industry with an incredibly vulnerable workforce made up of many workers of color and immigrant workers who have very high rates of underreporting when they get hurt."
In her investigation, Stillman reported how they found "more than two thousand credible claims of harm to workers, including instances of fatal or injurious working conditions, stolen wages, assaults, and labor trafficking."
Stillman had consulted with Matt Nadel of the Yale Investigative Reporting Lab, tallying more than "forty resilience workers' deaths over the past ten years. They died of heatstroke, flesh-eating bacteria, falls, electrocution. Many more deaths have likely never been acknowledged."
One worker who spoke with Stillman had paid four thousand dollars to a labor broker after being promised he would have a well-paid post-Katrina construction job. Instead, reported Stillman, "When he arrived in the city, he was pressed into cleaning hotel toilets and floors for paltry wages, and sleeping on a cot alongside rats in the hotel's basement."
The worker said, "We mortgaged our homes, sold property, and plunged our families into debt to pay the fees. When I first got here, others told me, 'Welcome to the United Slaves of America.' And, for me, it was true."
Following their business model in other industries, private equity-owned disaster recovery may also be engaging in wage theft. "Wage theft may be the most pervasive problem faced by resilience workers," reported Stillman:
"In a study for the National Day Laborer Organizing Network and the Fe y Justicia Worker Center, Nik Theodore, a professor at the University of Illinois Chicago, found that more than three-quarters of day laborers in Houston had experienced wage theft, and more than a quarter had been victimized in the month after Hurricane Harvey."
Saket Soni of Resilience Force told The New Yorker that the term "wage theft" fails to capture the full harm, "In a disaster zone, wage theft isn't really just wage theft—it's an index of forced labor."
According to Stillman, after a major storm or fire, your only access to safe drinking water and food may come through your employer.
Soni continued, "The fear of retaliation is strong, and, if you sit down to strike, you'll be fired and lose all of your pay. In these disaster environments, housing is often provided by the employer, and if you're not paid you have nowhere else to go. You have no gas money, no car, no choice."