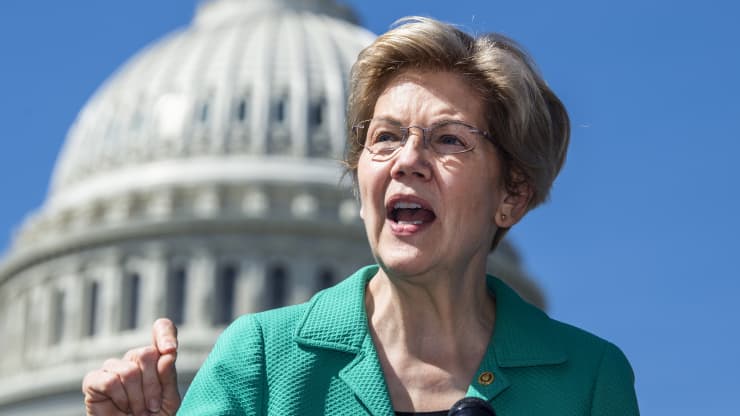 Washington Post: Sen. Warren demands profit and rent figures from companies following Pandora Papers revelations
After recent critical media coverage of private equity firms' behavior in the housing market as revealed by the Pandora Papers, Sen. Elizabeth Warren sent letters to Progress Residential, Invitation Homes and American Homes 4 Rent, companies and private equity firms that have acquired tens of thousands of homes across the United States.
The Washington Post, January 14, 2022: Sen. Warren demands profit and rent figures from companies following Pandora Papers revelations
The Post reported that Warren accused the companies and other large investors of pricing out first-time home buyers, contributing to skyrocketing rents and pursuing needless evictions. She demanded information about company profits, rent increases, evictions and fees imposed on renters.
Pandora Papers' documents showed that these companies "sought to exploit the 2008 U.S. housing crash, which forced millions of homeowners into foreclosure and left a glut of cheap houses for sale. The financiers' plan called for buying up tens of thousands of these properties at depressed prices and renting them to families who had lost their homes or, because of tightened lending practices, could no longer qualify for a mortgage."
Past media coverage of the companies' plans detailed the creation of Progress Residential by private equity firm Pretium Partners. Progress Residential is a billion-dollar investment venture that buys up single-family homes, predominantly in Sun Belt neighborhoods.
The Washington Post, December 15, 2021: This block used to be for first-time homebuyers. Then global investors bought In.
ICIJ, December 15, 2021: How a billion dollar housing bet upended a Tennessee neighborhood
Telemundo, December 15, 2021: This is how investors enrich themselves, making it more difficult to find a home for thousands of families and raising rents
According to the Washington Post, the investigation drew from investment records contained in the Pandora Papers, a cache of 11.9 million previously undisclosed documents from tax havens around the world, as well as dozens of interviews with renters and former employees. The reporting showed that Progress Residential has been ringing up substantial profits for wealthy investors around the world while outbidding middle-class home buyers and subjecting tenants to what they allege are unfair rent increases, shoddy maintenance and excessive fees.
Citing research by the Private Equity Stakeholder Project, the investigation also showed that Pretium Partners filed to evict more than 1,200 of its renters in the first half of 2021, before sharply curbing the practice once congressional scrutiny began.
"Big investors have helped drive housing prices further upward over the last year, straining families' budgets as they grapple with the pandemic," Warren's letters said.
"When potential homebuyers are unable to compete with large investors and their seemingly limitless cash on hand, they are forced to rent."