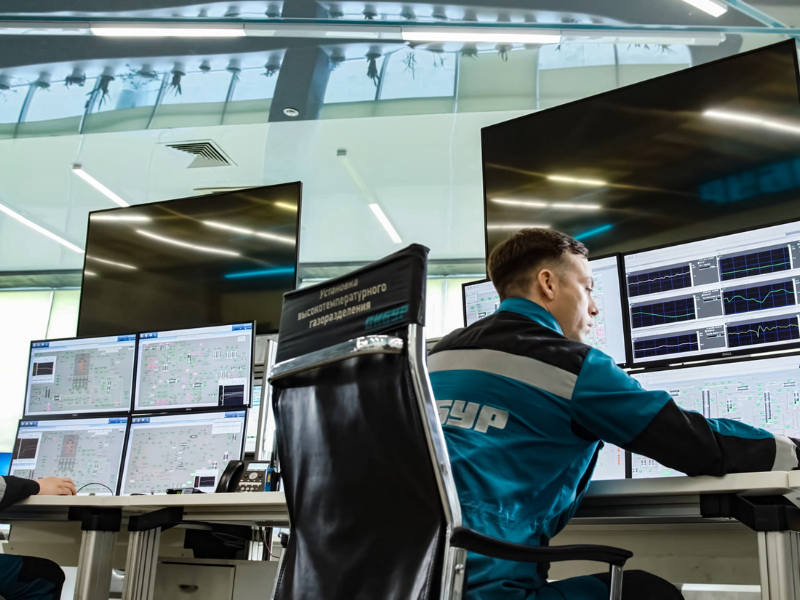 Allied Universal Acquires Attenti, Deepening Warburg Pincus' Ties to Prison and Detention Industry
In 2021, Warburg Pincus-owned company Allied Universal acquired G4S, a global security firm with a significant prison and detention business. On August 1, 2022, Allied Universal completed its acquisition of Attenti, an electronic monitoring company with operations in more than 30 countries. With this move, Warburg Pincus grows its prison and detention portfolio and controls one of the largest electronic monitoring providers.
While a number of Warburg Pincus' investors have previously divested from prison and detention companies, Warburg Pincus remains invested through its acquisitions of G4S and Attenti. In 2017, New York City divested from G4S, which was then publicly-traded, as part of its broader divestment from private prison companies. However, New York City has since invested in additional Warburg Pincus funds. (1)  In 2019, the Canada Pension Plan Investment Board (CPPIB), another Warburg Pincus investor, also exited investments in private prison companies.
When it bid to acquire G4S, Warburg Pincus' Allied Universal said it would evaluate the possibility of divesting all or a significant part of G4S' prison and detention business (then called Care & Justice Services). From Allied Universal's bid for G4S: 
"Allied Bidco intends to evaluate the possibility of divesting all or a significant part of the Care & Justice Services business and, subject to the outcome of that evaluation and identification of a suitable purchaser, take steps to effect such disposal."
Eighteen months after the Warburg Pincus/ Allied Universal acquisition of G4S closed, that divestment has not happened. Instead, Warburg Pincus has expanded its presence in detention-related services through Allied Universal's acquisition of Attenti.
G4S Prison and Detention Transport Services
Under Allied Universal, G4S' prison and detention services are housed in the company's "Care & Rehabilitation" division. While the services are concentrated in the UK and Australia, G4S also transports prisoners for the US Department of Justice and immigrant detainees for the US Department of Homeland Security. In North Carolina and Virginia, G4S also transports patients involuntarily committed to mental health facilities under temporary detention orders, replacing local law enforcement agents.
According to the ACLU Foundation of Northern California and Asian Americans Advancing Justice, G4S employees in California started making arrests for US Immigration and Customs Enforcement (ICE) in 2016. The organizations sued ICE, accusing the agency of violating federal law by allowing a private contractor to make arrests. ICE used G4S to arrest immigrants released from prisons and jails and transport them to ICE detention facilities. While private contractors like G4S are allowed to transport immigrants, federal law requires federal agents to arrest them. In July 2022, ICE agreed to a settlement that prohibits the agency from directing G4S to arrest immigrants on behalf of the Los Angeles and San Francisco offices. 
Attenti and Electronic Monitoring
Though G4S sold its original electronic monitoring unit in the US to Sentinel Offender Services (owned by PE firm Bison Capital Asset Management) in 2012, the company has continued providing electronic monitoring services in 20 other countries. With the acquisition of Attenti, the company will re-enter the US market, as Allied Universal sees North America as "the world's largest opportunity for electronic monitoring."In the acquisition announcement, Allied revealed intentions to combine Attenti with G4S' electronic monitoring business: 
"Allied Universal will integrate Attenti Group with G4S Monitoring Technologies, to create Allied Universal Electronic Monitoring Services. The combined business has pro-forma 2021 revenues over $150m with operations in more than 35 countries, and will establish Allied Universal Electronic Monitoring Services as a global market leader in electronic monitoring solutions."
As private prisons fall out of favor, with President Biden signing an executive order to end federal contracts with private prison operators in 2021, companies like Allied Universal must adapt their business model. Electronic monitoring is often presented as less restrictive and more humane than prisons. While this may be true in a purely physical sense, electronic monitoring only serves to make the prison portable – the prison or detention center can come to you. Given all of the location and other data that electronic monitoring devices and applications collect, civil rights organizations have raised questions about expectations of privacy and what is done with the data.
A 2021 study from George Washington University Law School found that four companies control the electronic monitoring industry, three of which are owned by private equity firms: Satellite Tracking of People LLC (subsidiary of Securus Technologies), owned by Platinum Equity; Sentinel Offender Services, owned by Bison Capital Asset Management; and Attenti. 
The report found that electronic monitoring does more harm than good: "It's always intended to be a positive alternative to incarceration. But based on what we found, it's doing the opposite. More rules and more surveillance generally leads to higher incarceration," said Kate Weisburd, an associate professor of law at George Washington University, adding "Basically, every record we looked at had a negative impact, and by every measure it undermines people's ability to survive outside of prison."
In 2019, the Private Equity Stakeholder Project released a report on Attenti, then owned by Apax Partners. Though Warburg Pincus is now the owner, the private equity firm still faces the same risks associated with investment in Attenti. Some of the report's key findings include:

Warburg Pincus is in the process of raising its next flagship fund, Warburg Pincus Global Growth 14. Prospective investors should consider the risks associated with investing in prison and detention services, including electronic monitoring. 
1. Warburg Pincus Global Growth in 2019 and Warburg Pincus Financial Sector II in 2021. NYC Employees' Retirement SystemInvestment Meeting board packet, Sept 22, 2022.