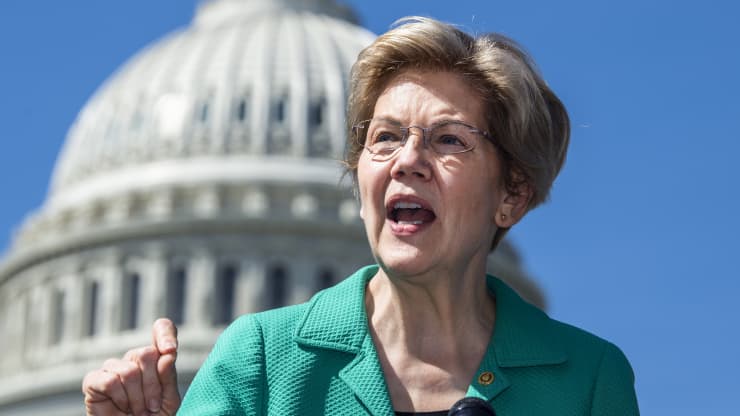 As End of CDC Eviction Moratorium Nears, Warren Calls on Large Corporate Landlords to Avoid Needless Evictions
On the heels of a hearing on evictions by the House Select Subcommittee on the Coronavirus Crisis, Senator Elizabeth Warren (D-Mass.) sent a letter to eleven major corporate landlords, calling on them to commit to helping tenants obtain emergency rental assistance before initiating any eviction proceedings after the impending July 31, 2021 expiration of the CDC's eviction moratorium.
Citing research from Private Equity Stakeholder Project reports on how private equity-backed firms and other large corporate landlords have evicted tenants throughout the pandemic in spite of the moratorium, Warren wrote to the corporate landlords, "I am concerned that the expiration of the CDC's moratorium will lead to a wave of needless evictions, upending the lives of Americans struggling to get back on their feet and disproportionately harming renters of color and renters with children."
In her letters, Warren told corporate landlords such as Dallas B. Tanner, President and CEO of Invitation Homes and Don Mullen, CEO of Pretium Partners, "Throughout the past year, large corporate landlords have willingly defied the federal moratorium, putting families, communities, and the public health at risk. 
"I am seeking information from your firm and other firms with significant holdings in the rental housing market on (1) whether you are appropriately informing tenants of their rights and of the resources available to help them avoid eviction; (2) whether you are helping tenants to obtain congressionally-appropriated rental assistance; and (3) whether you are implementing a policy of applying for rental assistance for tenants, with the goal of helping them become or stay current on their rent and retain their housing, prior to initiating any eviction proceedings."
The expiration of the moratorium at the end of the week threatens to lead to a wave of evictions if landlords evict tenants before they receive federal rental assistance. More than thirteen million Americans are currently behind on rent and over four million individuals report they are very likely or somewhat likely to face an eviction or foreclosure in the next two months.
"Given this history of prioritizing profit at all costs, including to the detriment of renters and communities," Warren said, "I am deeply concerned about the actions your company and other large rental housing firms might take following the expiration of the CDC's eviction moratorium."
Photo: Tom Williams, CQ