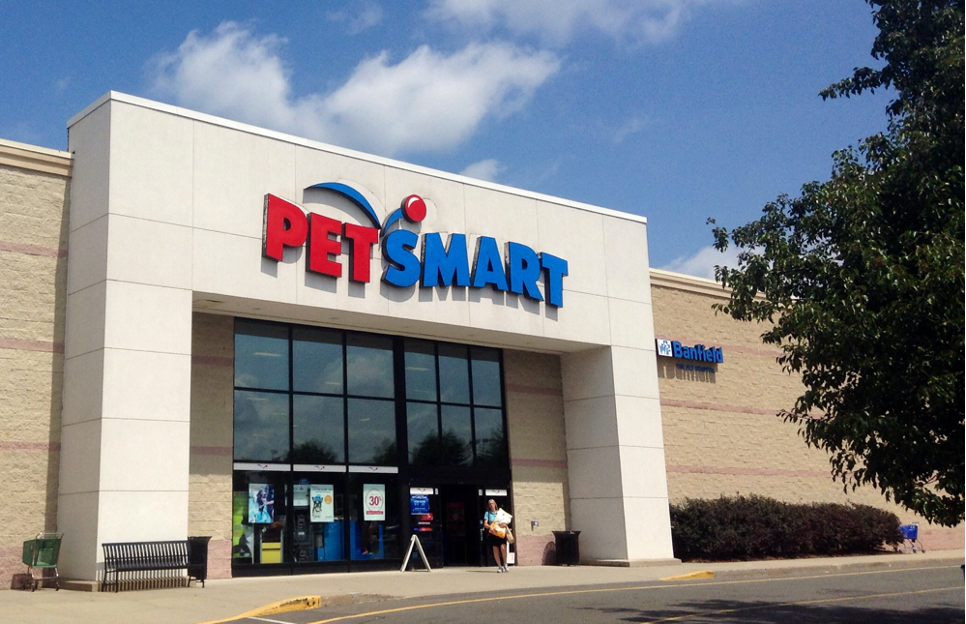 BC Partners Feasts on Chewy's Riches, Leaves Table Scraps for PetSmart Workers
Private equity firm BC Partners has siphoned off billions of dollars from PetSmart, while leaving its workforce underpaid, overworked, and exposed to COVID-19.
In 2015, BC Partners acquired PetSmart, the largest pet store chain in North America with over 1,600 locations. In 2017, backed by BC Partners, PetSmart acquired the online retailer Chewy.[1]
The pandemic has been a financial boon for PetSmart and Chewy due to the unprecedented number of Americans working remotely over the past year who adopted pets in records numbers and spent more time with their pets, leading to an increase in sales of pet supplies.[2]
PetSmart saw a rise in revenue, and Chewy's net sales of $7.15 billion increased 47% from the previous fiscal year.[3] Chewy's stock price has almost quadrupled since the pandemic started.[4]
While it has been a banner year for PetSmart's owners, it has been a very different story for PetSmart's 56,000 workers, who continued to report to work every day since stores stayed open and PetSmart continued to operate its dog grooming salons even in locations in the U.S. where it was deemed "non-essential."[5]
In June 2020, more than 500 PetSmart workers signed a letter to BC Partners asking for adequate personal protective equipment, like masks and gloves, and for adequate staffing, so they would no longer be overworked. PetSmart workers also asked for hazard pay due to the increased risk to their health.[6] Many employees are currently paid around $10 per hour.[7]
"I want to go to work and know BC Partners is doing everything to keep me, my family, and our customers safe," Alex Ludwig, PetSmart employee of 3 years, told Pet Business in July 2020. "Since we are risking our lives to keep our stores open, we need PPE, hazard pay, and quality healthcare so that we can keep ourselves and our families as safe and healthy as possible during this pandemic. With coronavirus cases on the rise again, we don't need lip service, we need action."
Despite several attempts to contact the private equity firm, BC Partners never responded to PetSmart employees' letter.
Instead, BC Partners and PetSmart's others owners in January quietly transferred all of PetSmart's shares in Chewy, valued at $26 billion, to themselves.[8]
BC Partners reportedly sold $500 million in Chewy shares earlier this week.
"I risk exposure to the virus every single day and barely earn enough for basic necessities like rent, food, and healthcare. Meanwhile BC Partners is cashing out with $11 billion in profit for themselves, and thanking workers like me with a commemorative pin. We need PPE and hazard pay – not empty gestures from BC Partners," PetSmart employee Christian Hopkins said in November 2020.
There have been multiple reports of COVID-19 outbreaks at PetSmart stores, and PetSmart workers have filed nearly 50 COVID-19 related complaints with the U.S Occupational Safety and Health Administration (OSHA).[9] From some of the complaints:
"The grooming area is cramped and there is not enough space to ensure employees remain at least 6 feet apart to comply with COVID 19 social distancing."
"The employer does not enforce the policy requiring customers to wear cloth face coverings while in the workplace in accordance with Pennsylvania Department of Health and Centers for Disease Control and Prevention (CDC) guidelines potentially exposing employees to SARS-CoV-2. 4."
"Employer is not ensuring that COVID-19 positive employees are quarantining for the required time, and are allowing them to return to work when symptomatic. Employer is not screening employees for signs and symptoms prior to their shifts. Employer is allowing symptomatic employees (suspected to be infected with COVID-19) to come to work. Employer is not ensuring that symptomatic employees who were in contact with a COVID-19 positive coworker are quarantining. Employer is not paying for employees' COVID-19 tests. Employer is not enforcing that masks be worn when workers are within 6 feet of each other."
"Employees are not provided with enough face mask. Employees are given one mask and told to make it last for several weeks, and employees are no provided with gloves."
"Business operating even though business classified as nonessential."
In Chewy's recent letter to shareholders, the company CEO wrote, "We believe that our future is bright given the opportunity in front of us."[10]
BC Partners has positioned itself to be the primary beneficiary of that bright future, while many PetSmart workers who are struggling in the present just to get by.
---
[1] https://www.vox.com/2017/4/18/15339208/petsmart-chewy-acquisition-price-3-35-billion
[2] https://www.theguardian.com/business/2020/nov/19/pet-adoption-booming-pandemic-workers-accuse-petsmart-petco-abuses
[3]https://www.msn.com/en-us/money/companies/chewy-shares-soar-as-covid-19-buying-drove-subscriptions-sales-above-2b-in-q4/ar-BB1f8ujS
[4] Based on Chewy share price of $22.77 on March 12, 2020 and $84.71 on March 31, 2021. https://www.nasdaq.com/market-activity/stocks/chwy
[5] https://www.cbsnews.com/news/pet-supply-chains-argue-grooming-fido-essential-amid-pandemic/
[6]https://www.petproductnews.com/archives/petsmart-employees-request-covid-19-protections-from-retailer-s-private-equity-owner/article_895b3ff4-8c13-5d86-b1d9-721c30504ab8.html
[7]https://www.theguardian.com/business/2020/nov/19/pet-adoption-booming-pandemic-workers-accuse-petsmart-petco-abuses
[8] https://www.moodys.com/research/Moodys-affirms-PetSmarts-B2-CFR-assigns-B1Caa1-ratings-to-new–PR_439206
[9]Closed Safety and Health Complaint Data (Through March 28, 2021)
[10]https://secfilings.nasdaq.com/filingFrameset.asp?FilingID=14837227&RcvdDate=3/30/2021&CoName=CHEWY,%20INC.&FormType=8-K&View=html