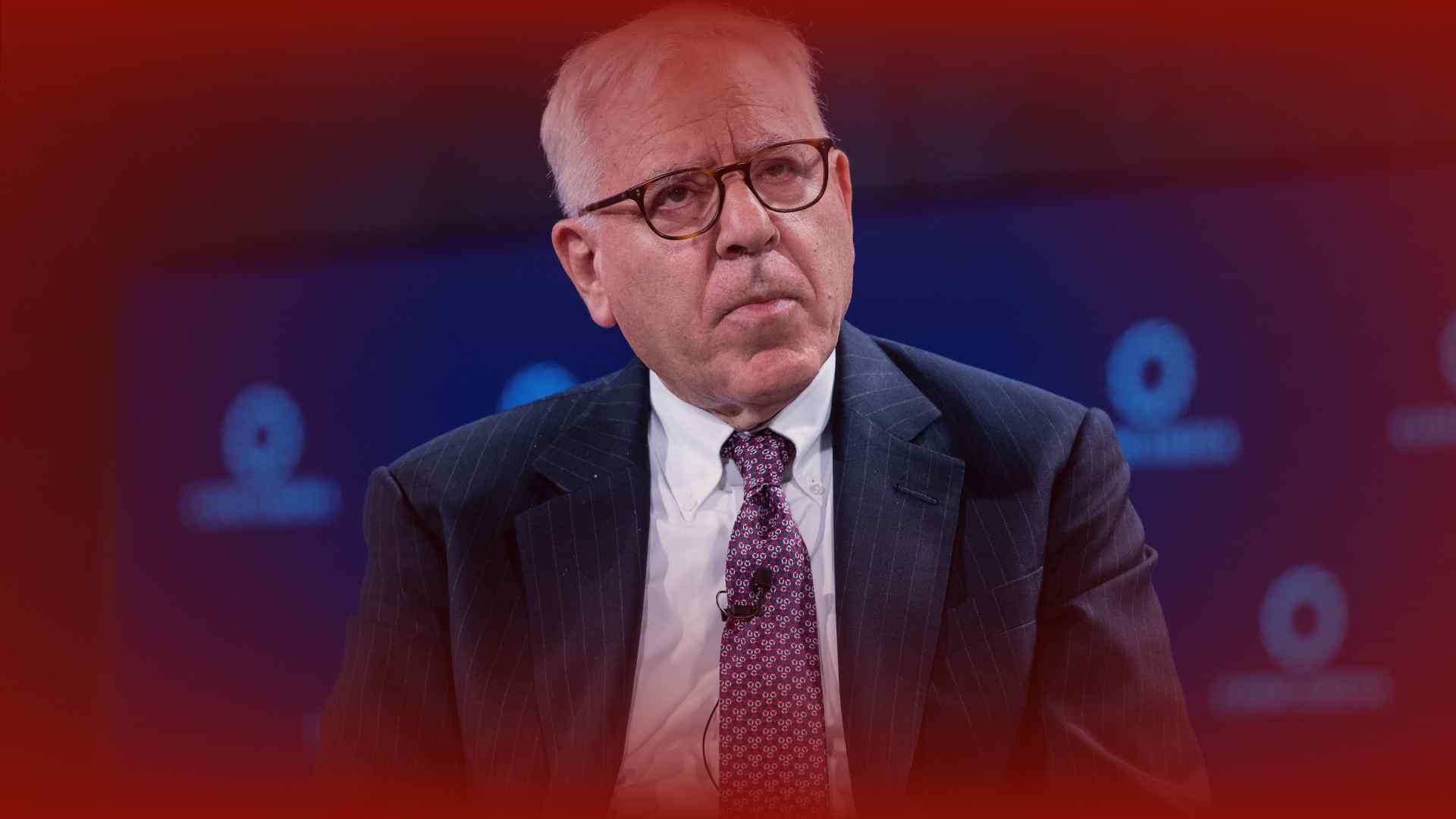 Carlyle Group chair leaves Harvard after calls to resign
Rubenstein to leave Harvard Corp, following calls by advocates and community groups for him to resign over massive fossil fuel investments
The Carlyle Group's co-founder, billionaire David Rubenstein will step down from the Harvard Corporation's board with six years remaining on his term, according to the Harvard Crimson.
Although reason was immediately given publicly for his departure, the decision comes after organizers from Fossil Fuel Divest Harvard had called for the university to "remove oil and gas profiteers like David M. Rubenstein from its governing bodies" in an Op-Ed published in the Crimson in 2022. Advocates had said that Carlyle's fossil fuel profits conflict with Harvard's vow to divest, a contradiction that "may weaken the University's ability to protect its portfolio and fulfill its fiduciary duties while following through with divestment."
BREAKING: Billionaire businessman @DM_Rubenstein is one of private equity's worst offenders on climate. He's also a Harvard University trustee.

This is a clear conflict of interest — and why, yesterday, students rallied with a clear message: Rubenstein, Recuse or Resign. pic.twitter.com/HOOmzOZQK7

— Fossil Fuel Divest Harvard 🔶 (@DivestHarvard) May 11, 2022
Carlyle has around $24 billion invested in fossil fuels, including dirty power plants, pipelines as well as oil & gas drilling operations. Over a 10-year period, Carlyle's energy investments spewed an estimated 277 million metric tons of carbon dioxide and other greenhouse gasses. Many of these fossil fuel investments have disproportionate impacts on low income communities and people of color.
In a recent scorecard released by the Private Equity Climate Risks consortium, The Carlyle Group was rated the worst fossil fuel actor among the top 8 PE firms with an 'F' grade.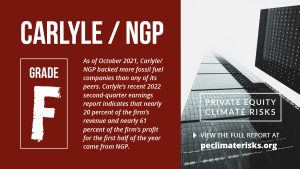 Rubenstein became extremely wealthy through his decades leading at Carlyle, and has deployed his wealth as a philanthropist across academic and cultural institutions, as mapped in the Private Equity's Dirty Dozen report by Little Sis and the Private Equity Stakeholder Project.
Institutions have faced pressure to sever ties with Rubenstein, including Harvard as well as the University of Chicago, the National Gallery of Art, and the Kennedy Center through Cleanup Carlyle.
Highlighting how Carlyle's dirty investments harm communities and pose financial and reputational risk for the firm's investors and affiliated institutions is vital. Using the retirement funds of millions of workers, including teachers, nurses, and firefighters in public service jobs, private equity exposes the retirement savings of ordinary people to the climate and financial risks associated with fossil fuels.
Now, after thousands of emails calling on these national institutions to drop Rubenstein for his career of "cashing in on climate chaos," he has finally stepped down from his position at Harvard.