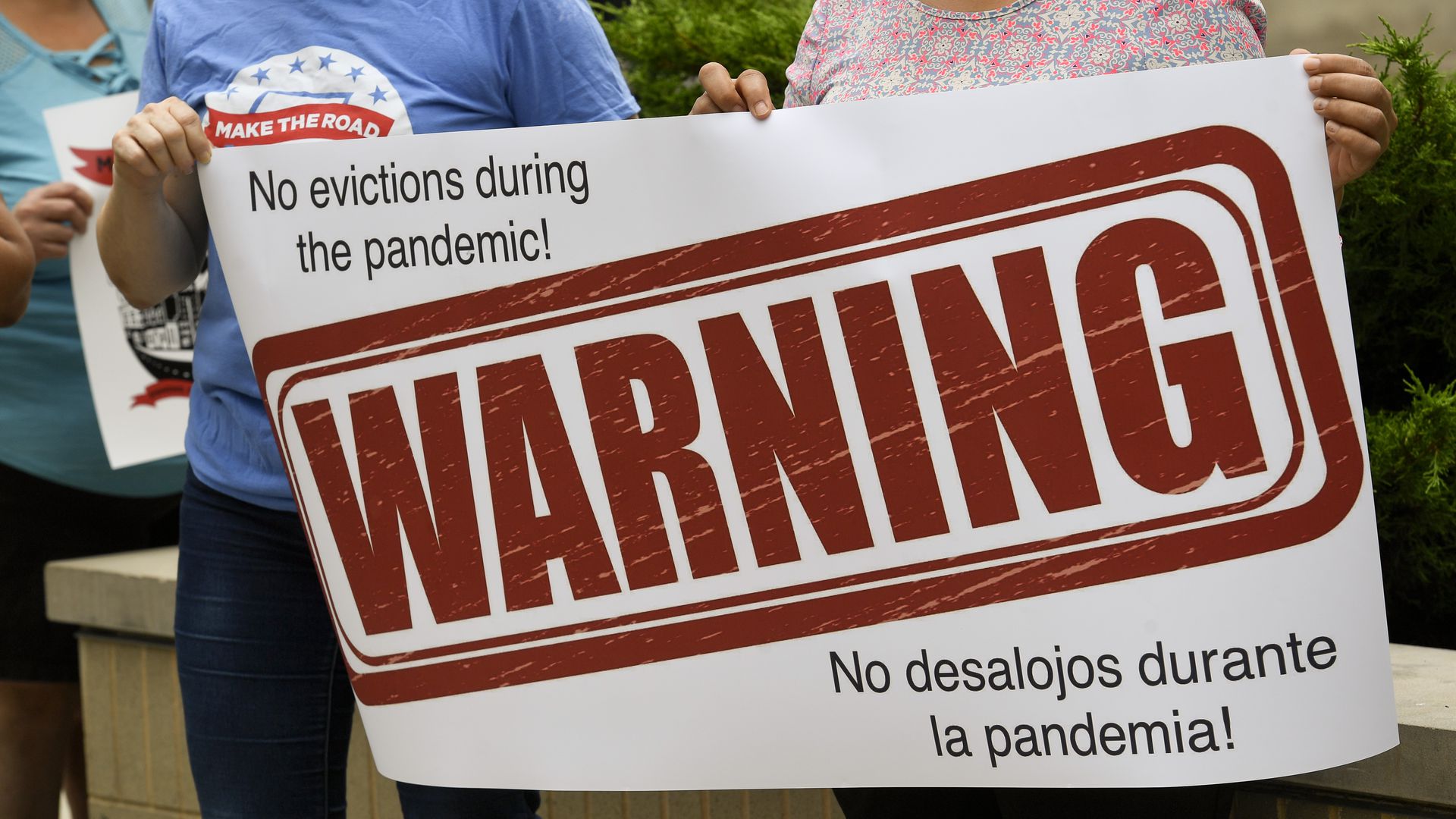 CFPB & FTC Investigation into Private Equity Landlords Should Focus on Worst Offenders
With the Consumer Financial Protection Bureau and the Federal Trade Commission announcing an investigation into the eviction practices of "major multistate landlords, eviction management services, and private equity firms" that are forcing people out of their homes despite government prohibitions and laws regarding tenants rights, the Private Equity Stakeholder Project recommends that the investigation focus on private equity and corporate landlords that have filed to evict the most residents, as detailed in data recently published by PESP.
Despite a ban from the CDC, and despite more than $300 million in federal Covid-19 relief subsidies, some private equity firms and other corporate landlords have been evicting people at an alarming rate. From coast-to-coast, some firms have been skirting CDC regulations, disproportionately upending the lives of African American families, all so they can boost their profits in the middle of a pandemic.
See PANDEMIC EVICTOR: Don Mullen's Pretium Partners Files to Evict Black Renters, Collects Billions From Investors
These eviction filings are impacting communities of color the hardest. Clayton and DeKalb Counties in Georgia, which have majority Black populations, have seen some of the largest numbers of filings. Since the CDC eviction moratorium took effect in November 2020, the Private Equity Stakeholder Project has documented almost 13,000 eviction actions by corporate landlords in Clayton and DeKalb County counties.
The companies we have see filing the most evictions since CDC's moratorium was issued on September 4, 2020, include:
| | |
| --- | --- |
| Landlord | Filings 9/4/20-4/2/21 |
| S2 Capital | 1,160 |
| Ventron Management | 1,134 |
| Pretium Partners (Progress Residential, Front Yard Residential) | 1,074 |
| Western Wealth Capital | 1,018 |
| Invitation Homes | 710 |
| Bridge Investment Group | 656 |
| Mid-America Apartment Communities | 629 |
| Tides Equities | 580 |
| American Landmark Apartments/ Electra America | 567 |
| Siegel Group | 555 |
| Madera Residential | 547 |
| Weidner Apartment Homes | 537 |
| Onni Group | 521 |
| Blue Magma Residential | 501 |
| Villa Serena Communities | 470 |
| Camden Property Trust | 422 |
| Olive Tree Holdings | 409 |
| Crown Bay Group | 381 |
| Carroll Organization | 370 |
| Dominium Apartments | 362 |
| Pro Residential | 352 |
| Greystar Real Estate Partners | 346 |
| Intercapital Group | 336 |
| McKinley, Inc. | 333 |
| Asia Capital Real Estate Management (ACRE) | 332 |
| Avila Real Estate | 329 |
| Abbey Residential | 328 |
| Main Street Renewal | 317 |
| River Valley Communities | 314 |
| Cortland Partners | 305 |
| Pacifica Companies | 304 |
| Harbor Group International | 298 |
| Oaktree Capital | 297 |
| Priderock Capital Management | 294 |
| Eaton Vance | 293 |
| Colrich | 273 |
| Independence Realty Trust | 270 |
| TruAmerica Multifamily | 268 |
| GPI Investment | 262 |
| Advenir | 257 |
| Capital Real Estate | 248 |
| FPA Multifamily | 247 |
| Heers Management | 235 |
| Finger Companies | 234 |
| Yes! Communities | 228 |
| Trinity Management | 228 |
| Federal Capital Partners | 228 |
| Olen Properties | 223 |
| J. Milton | 222 |
| Bean Investment Real Estate | 217 |