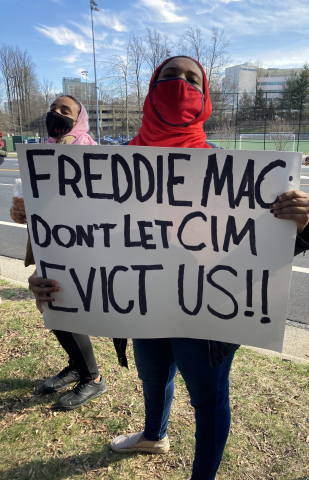 CIM Group's Fundraising Falls Short Amidst Missteps and Negative Headlines
The Los Angeles-based private equity firm CIM Group has been struggling to raise its current infrastructure fund, CIM Infrastructure Fund III. The fund was launched in the summer of 2021 and sought to raise between $1.5 billion to $2.5 billion by March 2023, according to the investment consultant Hamilton Lane, which recommended the fund to the Pennsylvania Public School Employees Retirement System (PSERS).
However, two years after its launch and several months past its target close date, CIM had raised just $752 million, half of its goal, according to a May 2023 SEC filing.
PSERS is the only pension fund that has reported investing in Infrastructure Fund III, and its $250 million commitment accounts for a full third of the funds raised by CIM.
In fact, only one of the twenty public sector pension funds that were past investors in any CIM fund have committed new capital to CIM's funds since 2018, based on publicly available information.
It's not certain why so many of CIM's past investors have decided to no longer invest in CIM. A possible explanation is the poor past performance of some CIM funds and the company's negative media attention.
CIM's Headline Risk
CIM has been at the center of a number of controversies in recent years that have made headlines.
New York Times, Sept 2021: Residents of Troubled Supertall Tower Seek $125 Million in Damages: According to a 2021 New York Times article, the condo board at a luxury tower sued the CIM Group for 1,500 "construction and design defect that have led to floods, faulty elevators, and electrical explosion." The Times reported that on several occasions residents were trapped for hours in stalled elevator cars, and that the suit claims that even Richard Ressler, a founder of CIM and a building resident, once said the sound and vibration issues from the building sway were "intolerable." The lawsuit is pending.
Bloomberg, Apr 2022: An Entire Neighborhood Is Being Flipped by a Los Angeles Developer : Bloomberg reported in 2022 on the gentrification of a Los Angeles neighborhood where CIM is developing 40 properties, some of which Bloomberg described as "hipster bait – industrial spaces reconfigured to lure affluent tech and entertainment professionals." Bloomberg noted that the gentrification is "happening in a highly racialized context, sometimes with the backing of the city and the police" and that it is "displacing many of the Black and Latino families and entrepreneurs who gave the boulevard the distinctive character CIM is now exploiting."
Business Insider, Dec 2022: A band of immigrants went to war with their $31 billion landlord: An Insider article detailed problems at the Southern Towers apartment complex in Northern Virginia, which CIM purchased in 2020. Southern Towers is a 2,300 unit apartment complex in Alexandria, Virginia, that has been home to thousands of hardworking, blue-collar families, the majority of whom are African immigrants. Tenants hoped that CIM would bring positive changes to the complex, but "instead of improvements and upgrades, tenants received eviction notices during a nationwide ban on evictions — and mold, pest, and other maintenance issues went unresolved." The tenants "were worried by their new landlord's agenda. They wondered whether CIM wanted them gone, in favor of the 25,000 Amazon employees who would soon work at the company's planned second headquarters just 5 miles away."
The problems at Southern Towers have also received media coverage this summer due to the attention from federal elected officials and regulators regarding CIM's use of financing from Freddie Mac to purchase the apartment complex. US Senators Mark Warner and Tim Kaine, who represent Virginia, sent a letter to CIM stating,  "As a federally-backed property, it is incumbent upon CIM to manage Southern Towers in alignment with the Federal Housing Finance Agency's mission to promote quality affordable housing."  The Director of the Federal Housing Finance Agency visited Southern Towers, toured individual units, and met with residents. Tenants had previously filed a complaint with FHFA and Freddie Mac, stating that CIM is "using the federal funds received from Freddie Mac to finance predatory behavior in an affordable community."
These are only the most recent controversies and headlines. Previously, the CIM Group had gained significant media attention when it came out that CIM had done at least seven real estate deals  that benefitted Donald Trump and those around him, including Jared Kushner. One particular aspect that garnered a number of news stories was that CIM owned Trump SoHo Hotel and Condominium and continued to pay Trump 5.75% of its operating revenue, even after Trump was elected president.
This led to news stories about CIM's investors. Reuters reported in 2017 that "[p]ublic pension funds in at least seven states have invested millions of dollars in an investment fund [CIM] that owns a New York hotel and pays one of President Donald Trump's companies to run it."  Reuters subsequently reported about a campaign aimed at getting pension funds to divest from CIM.
Prior to that, the Los Angeles Times had a story, "CIM lands in pension-fund spotlight," describing how CIM had paid the former Los Angeles Deputy Mayor almost $16 million in fees for lining up investments from CalPERS and CalSTRS.
CIM's Poor Performance
The last four CIM real estate funds* have underperformed their peers, posting returns in the third and fourth (i.e. bottom) quartiles. For instance, CIM Fund VIII had a negative 1.60% annualized return (IRR), placing it in the bottom quartile.
* There was not a CIM Fund VII. Performance data is not available for CIM Fund V.
A 2022 report prepared by the Townsend Group for The Los Angeles City Employees Retirement System noted that CIM Fund VI was the "weakest performer" of LACERS' core real estate portfolio, "underperforming the NFI-ODCE by 500 basis points."
Also last year, the Sacramento County Employees Retirement System noted CIM Fund VIII's "performance challenges" and called the fund "the largest detractor" in its non-core portfolio.