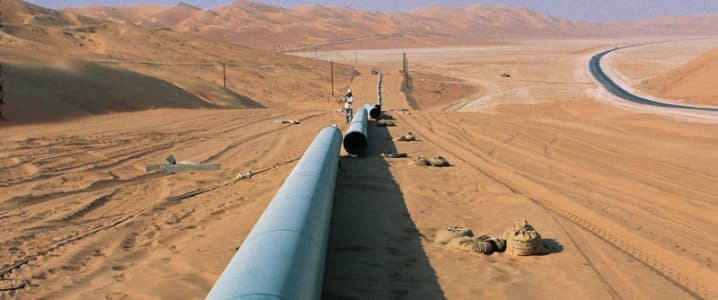 EIG Global Energy Leads $12.4 Billion Saudi Oil Pipeline Deal, Stays Silent on Climate Plans
Last week, the Wall Street Journal reported that private equity firm EIG Global Energy Partners is leading a group of investors acquiring $12.4 billion stake in Saudi Aramco's oil pipelines.[i]
EIG's recent investments in fossil fuels have performed poorly, based on the performance of its recent EIG Energy Funds.
Fund
Vintage
EIG
Multiple
EIG
Net IRR
As of
S&P 500 PME (2Q20)
EIG Energy Fund XVII
2018
0.99x
-1.60%
2Q20
5.24%
EIG Energy Fund XVI
2013
1.15x
4.31%
4Q20
11.81%
EIG Energy Fund XV
2010
1.05x
1.23%
4Q20
12.10%
EIG Energy Fund XIV
2007
0.88x
-4.77%
4Q20
7.85%
(Source, Minnesota State Board of Investments, Pitchbook)
As of 2020, two of EIG's last four Energy Funds had lost money, with its 2007 EIG Energy Fund XIV generating a -4.77% annualized return (IRR).[ii]
EIG's last four Energy Funds all underperformed buyout funds from the same years as well as the S&P 500 index and MSCI All Country World Index.[iii]
EIG's investment in the Saudi Aramco oil pipelines would support the government of Saudi Crown Prince Mohammed bin Salman. The Saudi oil company is mulling asset disposals as a way of maintaining its $75 billion of annual dividend payments, almost all of which go to the Saudi government.[iv]
In February, the US Government released an intelligence report stating that Crown Prince Mohammed bin Salman approved the assassination of the Washington Post journalist Jamal Khashoggi in 2018. The Saudi Arabian government has also faced growing outrage over its role in the humanitarian catastrophe in Yemen.
In February, the Private Equity Stakeholder Project, the Sierra Club, Greenpeace, and a number of other climate justice organizations sent a letter to EIG calling on the firm to develop a plan with clear benchmarks to shift to a pollution-free energy portfolio; plan for a just transition for workers and communities impacted by current fossil fuel holdings; and disclose all political spending and whether it aligns with a 1.5 degree scenario as in the Paris Agreement.
Despite multiple attempts at follow up, EIG has not responded.
---
[i] "Aramco Strikes $12.4 Billion Oil Pipeline Deal with EIG-Led Group," Wall Street Journal, Apr 9, 2021.
[iii] Pitchbook benchmarks as of Q2, 2020.
[iv]"Apollo, GIP Bid for $10 Billion Aramco Pipeline Stake," Bloomberg, Feb 23, 2021.