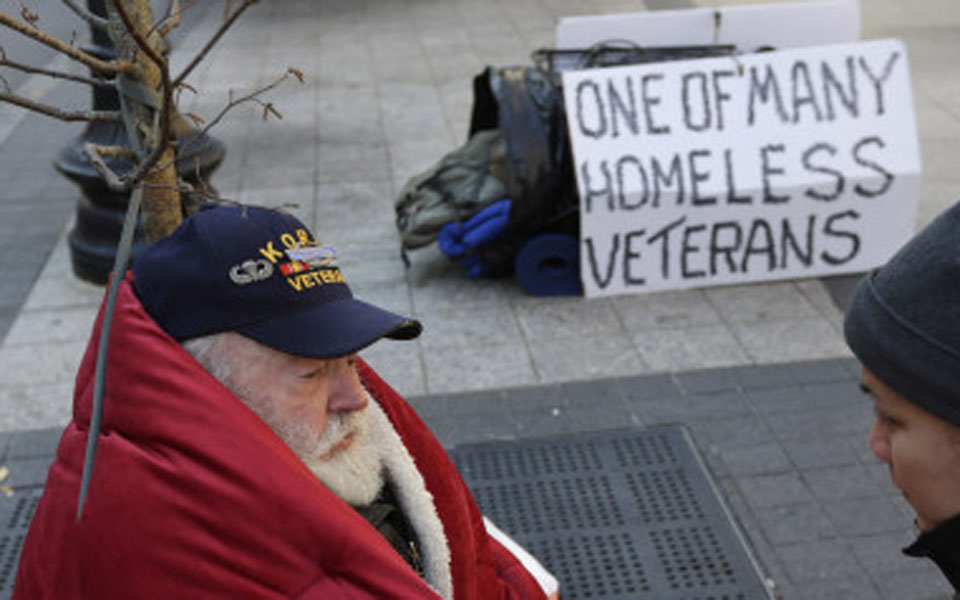 Evictions Continue Despite Ongoing Federal Moratorium; Veterans Hard Hit: May 2021 Evictions Data
As we commemorate the women and men who died while serving in the U.S. military, we look at those veterans struggling with evictions and ultimately homelessness.
The Private Equity Stakeholder Project has tracked eviction filings by private equity firms and other corporate landlords in dozens of counties across several states (AZ, TX, FL, NV, GA, TN) during the COVID-19 pandemic. As of the end of May 2021:
Corporate landlords have filed 70,000 eviction actions since the CDC eviction moratorium took effect in September 2020.
Corporate landlords have filed more than 37,000 eviction actions since the beginning of 2021.
Even as some corporate landlords pulled back on eviction filings, some large landlords continued or even increased their eviction filings:
Canadian real estate investment firm Western Wealth Capital filed at least 120 eviction actions in May in Arizona, Texas, and Georgia, up from 91 in March.  
Giant apartment owner Mid-America Apartment Communities filed to evict at least 75 residents in May, up from 55 in April.  Mid-America has filed to evict more than 750 residents since the CDC eviction moratorium took effect last September.
See lists of most frequent filers in May and since Jan 1 below.
Christine Pietryga, chief operating officer of Pittsburgh-area nonprofit Veterans Leadership Program, said the organization had seen "something of a surge" in evictions during the pandemic despite the federal eviction moratorium enacted by the Centers of Disease Control and Prevention. "We try to be proactive in getting [veterans] up-to-date on rent," but some individuals "have fallen significantly behind on rent during COVID.".
Landlords currently are restricted from giving eviction notices to those who have fallen behind on rent, Pietryga said. But there is concern that evictions will skyrocket with the moratorium due to expire June 30.
Veterans, specifically, face unique challenges when it comes to finding safe and affordable housing. Not only must they navigate the affordable housing market, they often face economic hardships, multiple and extended deployments, and, in some cases, mental illnesses that hinder one's ability to find the assistance they need. The Department of Veterans Affairs says that women comprise the fastest-growing segment of the homeless veteran population.
COVID-19 has affected nearly every aspect of life, and threatens to hinder the progress of efforts combating veteran homelessness. Veterans experiencing or at risk of homelessness are especially vulnerable to COVID-19 due to limited access to health care, pre-existing conditions or lack exposure to cleaner environments for prevention and control measures.
Military.com reported that the efforts to end veterans homelessness could soon be overwhelmed by a tsunami of need as the full effects of a year-long pandemic and ending a moratorium on evictions become clear. Department of Housing and Urban Development Secretary Marcia Fudge said in a March statement that her department's 2020 report of 37,250 homeless veterans was "devastating" enough. "We know the pandemic has only made the homelessness crisis worse," she added.
Defying a ban from the CDC, despite more than $300 million in federal Covid-19 relief subsidies, and $50 billion in federal rental assistance available to help tenants, this data continues to show how some private equity firms and other corporate landlords have been evicting people at an alarming rate. From coast-to-coast, some firms have been skirting CDC regulations, disproportionately upending the lives of African American families, all so they can boost their profits in the middle of a pandemic.
| | |
| --- | --- |
| Landlord | May 2021 Filings |
| Pretium Partners (Progress Residential, Front Yard Residential) | 215 |
| Ventron Management, LLC | 130 |
| Western Wealth Capital | 120 |
| Main Street Renewal/ Amherst Holdings | 79 |
| Mid-America Apartment Communities | 75 |
| Blue Magma Residential | 75 |
| Villa Serena Communities | 70 |
| Tides Equities | 69 |
| Weidner Apartment Homes | 64 |
| Harbor Group International | 59 |
| American Homes 4 Rent | 58 |
| GoldOller Real Estate Investments | 58 |
| Bridge Investment Group | 55 |
| Madera Residential | 51 |
| American Landmark Apartments/ Electra America | 51 |
| Invitation Homes | 47 |
| S2 Capital | 45 |
| Rhodium Capital Advisors | 45 |
| Camden Property Trust | 44 |
| JWB Real Estate Capital | 41 |