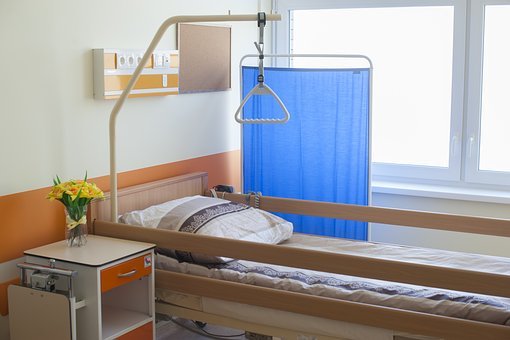 Private Equity Health Care Acquisitions – February 2021
In light of the growing investor interest in health care and the risks associated with private equity ownership of health care companies, the Private Equity Stakeholder Project will be tracking private equity-backed health care acquisitions. Below is a list of private equity health care buyouts and add-on acquisitions completed during February 2021. We will continue to track acquisitions on a monthly basis.
See January 2021 acquisitions here.
Abode Healthcare – BrightSpring Health Services/KKR
KKR-owned BrightSpring Health Services has reached a deal to acquire Abode Healthcare.
Abode Healthcare is a hospice care provider operating in Alabama, Arizona, Colorado, Iowa, Indiana, Minnesota, Nevada, Ohio, Pennsylvania and Texas. This will be the fourth time Abode has changed hands between private equity owners in four years; Abode's current owner, private equity firm Summit Partners, bought the company from private equity firm Tailwind Capital Partners in August 2019.[i] Tailwind acquired Abode from Frazier Healthcare Partners in May 2018.[ii]
Abode's PE owners
| | |
| --- | --- |
| PE firm | Year acquired |
| KKR (BrightSpring) | February 2021 |
| Summit Partners | August 2019 |
| Tailwind Capital Partners | May 2018 |
| Frazier Healthcare Partners | 2012 |
BrightSpring Health Services is a home and community health services provider offering a range of services including home health, workforce services, and behavioral health. It is owned by private equity firm KKR, which acquired BrightSpring through its portfolio company PharMerica in early 2019. The combined companies operate in 47 states, Puerto Rico, and Canada, and have approximately 50,700 employees.[iii]
KKR owns at least 15 health care companies including Envision Healthcare, one of the two large medical staffing firms behind surprise medical billing in the US. Poor performance amid the COVID-19 pandemic led Envision to consider filing for bankruptcy last year.[iv]
Five Health Care Staffing Acquisitions – Cornell Capital and Trilantic North America
Cornell Capital and Trilantic North America acquired five medical staffing companies in February with plans to create new health care staffing platform. Over the span of a few weeks, the private equity firms acquired CardioSolution, Trustaff, Stella.ai, Fastaff Travel Nursing, and U.S. Nursing Corporation.[v]
The whirlwind of acquisitions represents a new foray into health care for both firms; according to their websites, neither Cornell Capital nor Trilantic owns any other health care services companies.
Fastaff and U.S. Nursing were owned by Healthcare Staffing Services, which is owned by Thomas H. Lee Partners (THL). THL will remain invested in the combined company.[vi] U.S. Nursing specializes in breaking labor strikes by unionized nurses.
Health care staffing has been a popular target for private equity investment. Scant regulation of billing practices has allowed for private equity-backed staffing companies to charge higher rates for services than hospitals, sometimes leaving patients with surprisingly high medical bills.[vii]
Top PE-owned health care staffing firms
| | |
| --- | --- |
| Company | PE Firm |
| Envision Healthcare | KKR |
| TeamHealth | Blackstone Group |
| Interim Healthcare | Levine Leichtman Capital Partners |
| CHG Healthcare | Leonard Green & Partners, Ares Management |
| GrapeTree Medical Staffing | New MainStream Capital |
| Medical Solutions | TPG Growth |
| Triage Staffing | McCarthy Capital |
| Emerald Health Services | Webster Capital |
| MileStone Healthcare | Grant Avenue Capital |
| Soliant Health | Olympus Partners, Apollo Global Management |
| Alteon Health | Frazier Healthcare Partners, New Mountain Capital |
| EA-Synergy | Enhanced Healthcare Partners |
Some medical staffing companies have reportedly suffered during the pandemic as emergency rooms operated at reduced capacity and elective procedures were delayed or cancelled. However, demand for nursing has surged, particularly in areas experiencing acute COVID-19 outbreaks, which has led to higher billing rates and increased revenues for nursing staffing companies.[viii]
February 2021 Private Equity HealthCare Acquisitions:
Add-on Acquisitions
| | | | |
| --- | --- | --- | --- |
| Company Name | PE Firm | Acquiring entity | Type |
| Intermountain Anesthesia Consultants | Archimedes Health Investors, Assured Investment Management | National Partners in Healthcare | Anesthesia services |
| Sonic Boom Wellness | Ares Capital, OMERS Private Equity | Premise Health | Corporate wellness |
| D&S Community Services | Ascension Ventures, Centerbridge Partners and Vistria Group | Civitas Solutions | Behavioral health & community services |
| WCCT Global | Audax Group | Altasciences | Drug development |
| Bridges: Educational Services for Children with Autism | Audax Group | Proud Moments ABA | Behavioral health |
| Dr. Caren Bennett, MD (Hollywood Practice) | Audax Group | Gastro Health | Gastroenterology |
| EVOnational | Centre Partners | The IMA Group | Independent medical exams |
| The Medical and Surgical Eye Site | Chicago Pacific Founders, Duchossois Capital Management | SightMD | Eye care |
| Phynd Technologies | Clearlake Capital Group, SkyKnight Capital, New Mountain Capital | Symplr | Health tech |
| GPM Corp | GI Partners and TA Associates Management | Netsmart Technologies | Health tech |
| Macaione And Papa Dermatology | Granite Growth Health Partners | QualDerm Partners | Dermatology |
| HS Design | Great Point Partners | SteriPack Group | Medical devices & supplies |
| Performance Physical Therapy (Nevada) | Gryphon Investors, Harris Preston & Partners | Physical Rehabilitation Network | Physical therapy |
| Cognate Bioservices | HG Capital, Ardan Equity Partners | Intelerad Medical Systems | Health tech |
| Artemis Institute For Clinical Research | KKR | Headlands Research | Clinical research |
| Abode Healthcare | KKR | Brightspring Health | Home health & hospice |
| Eton Pharmaceuticals Neurology Portfolio | NovaQuest Capital Management | Azurity Pharmaceuticals | Neurology drug candidates portfolio |
| Docent Health | Pamplona Capital Management | GetWellNetwork | Health tech |
| Serene Care Hospice | Pharos Capital Group | Charter Health Care Group | Home health |
| Physmed Home Health Care | Pharos Capital Group | Charter Health Care Group | Home health |
| Healthtrio | Providence Strategic Growth | 2ndWave Software | Health tech |
| GenetiRate | Qualium Investissement and Societe Generale Capital Partenaires | IMV Technologies | Biotech |
| North Georgia Eye Clinic | Shore Capital Partners | EyeSouth Partners | Eye care |
| Alternative Medical Enterprises | Sol Global investments, Serruya Private Equity | Verano Holdings | Medical cannabis |
| Avomeen Analytical Services | Temasek Holdings, Bridgepoint Advisers | Element Materials Technology | Contract research organization |
| Optimum Performance Physical Therapy | Thomas H. Lee Partners | Professional Physical Therapy | Physical therapy |
| The Emily Program | Vestar Capital Partners | Veritas Collaborative | Eating disorder treatment |
PE Buyouts
| | | |
| --- | --- | --- |
| Company Name | PE Firm | Type |
| MB2 Dental | Charlesbank Capital Partners | Dental services |
| CareAccess MSO | Cimarron Healthcare Capital | Physician management services |
| trustaff | Cornell Capital and Trilantic North America | Health care staffing |
| CardioSolution | Cornell Capital and Trilantic North America | Cardiology staffing |
| Fastaff | Cornell Capital and Trilantic North America | Health care staffing |
| U.S. Nursing | Cornell Capital and Trilantic North America | Health care staffing |
| MedRisk | CVC Capital Partners | Physical therapy |
| Surgical Specialties | GTCR | Medical devices & supplies |
| Total Access Urgent Care | ICV Partners | Urgent care |
| DDS Lab | RoundTable Healthcare Partners | Dental lab services |
| Health Payment Systems | SV Health Investors | Health tech – billing |
| Northwest Extremity Specialists | Trinity Hunt Partners | Foot and ankle care |
| Los Angeles Orthopaedic Surgery Specialists | Trinity Hunt Partners | Orthopaedic surgery |
---
[i]https://webcache.googleusercontent.com/search?q=cache:EM4BRemWcLQJ:https://www.pehub.com/kkrs-brightspring-to-buy-abode-healthcare-in-775m-deal/+&cd=2&hl=en&ct=clnk&gl=us
[ii]https://hl.com/about-us/transactions/transaction-detail/12884903165/
[iii]https://www.businesswire.com/news/home/20190305005975/en/KKR-Completes-Acquisition-of-BrightSpring-Health-Services
[iv]https://www.wsj.com/articles/ill-timed-health-care-buyouts-bruise-kkr-and-blackstone-11590658201
[v]https://www.prnewswire.com/news-releases/cornell-capital-and-trilantic-north-america-to-acquire-trustaff-and-cardiosolution-in-combination-with-stella-to-create-tech-enabled-platform-for-healthcare-staffing-301224322.html ; https://www.prnewswire.com/news-releases/cornell-capital-and-trilantic-north-america-to-acquire-fastaff-and-us-nursing-301234805.html
[vi]https://www.prnewswire.com/news-releases/cornell-capital-and-trilantic-north-america-to-acquire-fastaff-and-us-nursing-301234805.html
[vii]https://pitchbook.com/news/articles/pe-digs-in-as-battle-to-end-surprise-medical-bills-wages-on
[viii]https://capstoneheadwaters.com/sites/default/files/Q2%202020%20Healthcare%20Staffing%20M%26A%20Coverage%20Report.7.13.20.pdf