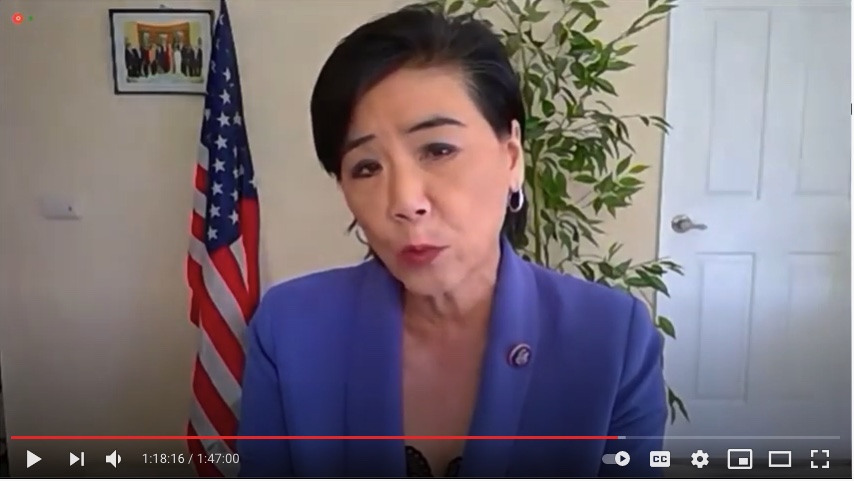 House Ways and Means Committee Hosts Investigative Hearing on "Private Equity's Expanded Role in the U.S. Health Care System"
On March 25, the House Ways and Means Subcommittee on Oversight hosted a hearing examining Private Equity's expanded role in U.S. health care. Subcommittee Chair Rep. Bill Pascrell opened up the hearing declaring, "It's past time for a bright light to be shined on how private equity ownership in our healthcare system affects patient safety, costs, and jobs. Private equity's influence stretches like an octopus…. Private equity's arms through the American health care system and borne heavily by the most vulnerable: communities of color, rural underserved areas, the elderly, people with disabilities.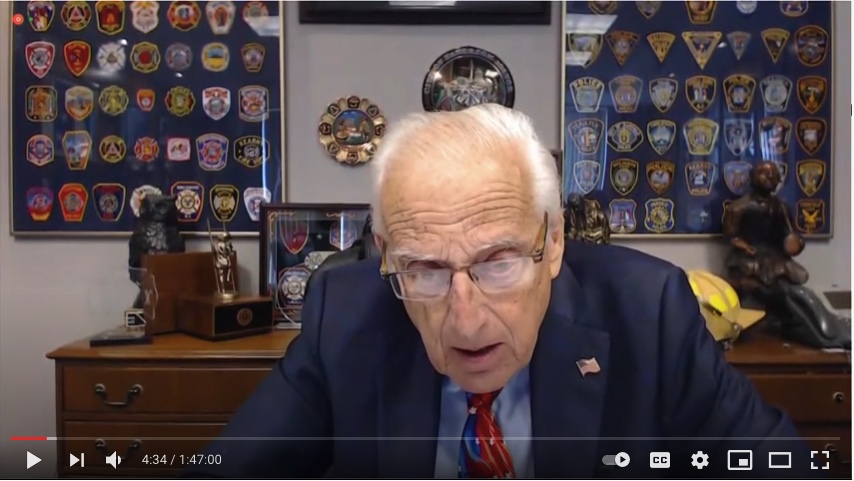 "Private equity's expansion into health care is troubling because private equity's main focus on profits is often at odds with what is best for patient care. Private equity's business involves buying companies, saddling them with debt, and then squeezing them like oranges for every dollar."
Bloomberg, "Lawmakers Slam Private Equity 'Octopus' for Health-Care Strategy"
Home Health Care News, "House Hearing Slams Private Equity's 'Troubling' Expansion into Health Care
Skilled Nursing News, "House Hearing Scrutinizes 'Horror' of Private Equity Investment in Nursing Homes"
At the hearing, Rep. Judy Chu (D-CA) stated, "I'm so concerned about the increasingly outsized influence of private equity on our healthcare system. Private equity firms are investment firms set up to increase profits for their shareholders, not to provide better quality medicine. And we saw that issue up close last year as the committee considered the role of PE firms in the increase of patients receiving surprise medical bills.
"These PE companies have built a model around such things as buying up emergency department staffing firms, then refusing to contract with insurers in the area. They can use their considerable resources to drive up out of network rates for their physicians, leaving patients stuck in the middle. And in fact research from 2017 shows that when a physician staffing company owned by private equity enters the market, out-of-network billing rates go up between 80 to 90%. And despite this, the scope of private equity's impact on our health care system remains opaque."
Private equity increasingly makes up a substantial portion of investment in U.S. health care companies, touching virtually every sector of the industry, and is expected to continue to grow. Asset managers have record levels of available capital earmarked for health care investment; as of 2019, private equity firms had $29.2 billion in capital waiting to be invested in health care.[1] These firms benefit from trillions of dollars of government health care spending.
Rep. Lloyd Doggett (D-TX) testified, "Indeed, the concern runs far beyond nursing homes. For hospitals that have outsourced their emergency physician staffing: KKR and Blackstone swallowed up about 30% of the market involving 80,000 health professionals. And of course over the last year and a half, we have seen them actively involved in a $50 million phony ad campaign that they financed to first try to block any action on surprise medical bills, and then to try to weaken it as much as possible. Similarly, two private equity firms own 68% of the air ambulance Medicare market, which was not adequately included in the surprise medical billing legislation, and for which some people are victimized at incredible levels, particularly in our rural areas."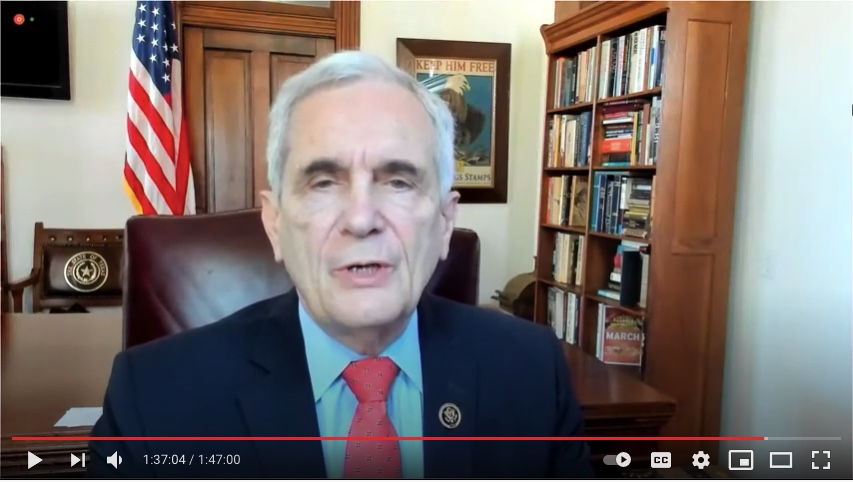 Dividend recapitalizations—transactions by which private equity firms add debt to their portfolio companies' balance sheets in order to collect dividends for themselves—have long been a tactic of private equity firms to generate quick returns on investments without needing to make substantive operating improvements.[2] By saddling their companies with debt to extract capital, private equity firms put those companies at risk for restructuring, bankruptcy, or cost cutting to make up the interest payments and pay off debt.[3]
Dividend recapitalizations benefit private equity owners often at the expense of the companies, their patients, their employees, and the communities they serve. It is questionable whether it is appropriate that health care companies be made to take on debt to enrich their owners, especially given the hundreds of billions of dollars of Federal spending on health care.[4]
Rep. Mike Kelly (R-PA) observed, "This is a horrible business structure that leaves the most vulnerable – not only those vulnerable to having COVID-19 but those vulnerable to not getting the care that they deserve and the care the taxpayers are paying for. It's not taking place. So where are the revenue streams, and who has oversight? Certainly there is somebody looking at capital requirements, there looking at investments? No, none of it? I am really appalled at what I am hearing right now because it seems to me that a lot of these entities are undercapitalized, and then they go ahead and cash out to get away from them.
Many health care companies draw a substantial portion of their revenue from publicly funded programs such as Medicare and Medicaid. Now, billions more dollars are flowing into the industry through stimulus funding aimed to address the COVID-19 pandemic.[5]
Private equity-backed health care companies are taking full advantage of the stimulus funding. An analysis by Bloomberg found that $2.5 billion in COVID-19 aid has gone to just three private equity-backed hospital companies—LifePoint Health (Apollo Global Management), Steward Health Care (Cerberus Capital Management), and Prospect Medical Holdings (Leonard Green & Partners).[6]
In February 2021, private equity firm Ares Management paid itself a $209 million debt-funded dividend from its physicians' practice DuPage Medical Group (DPMG).[7] DPMG collected almost $80 million in CARES Act dollars.[8]
As taxpayer-funded programs continue to provide valuable resources to the health care industry, it is essential to examine the role of private equity-backed dividend recapitalizations to ensure that that money goes where it is intended—and not primarily to benefit wealthy investors.
Rep. Kelly asked, "Are there no requirements at all? Are there no guardrails put in place? Is there no oversight to see if these entities, whether it's the private equity or the public ones, are they run in a style where we can rely on them being there for us when we need them?"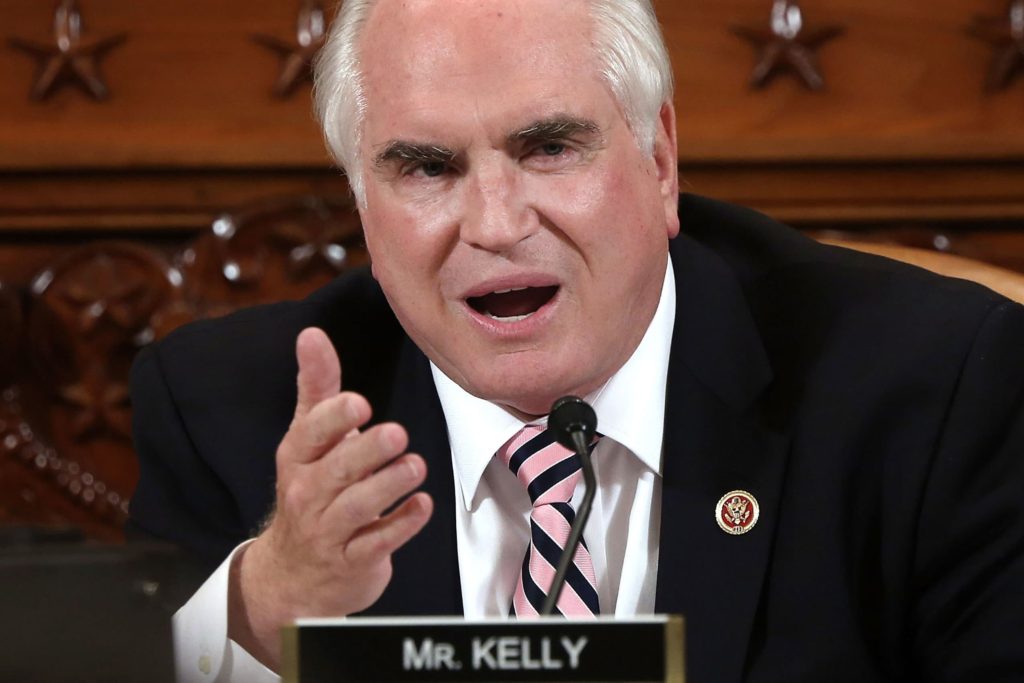 In addition to submitting written testimony for a hearing investigating the expanded role private equity plays in our healthcare system, Private Equity Stakeholder Project Healthcare Coordinator Eileen O'Grady briefed members before the March 25, 2021, hearing, highlighting some of the problems associated with private equity investment in health care such as dividend recapitalizations, defrauding Medicaid and Medicare, and the industry's impact on nursing homes, hospitals, and behavioral health.
O'Grady noted that as private equity ownership of health care companies grows and continues to benefit from taxpayer funded health care spending, it is essential for lawmakers to understand the risks associated with private equity investment in the industry and create policy that protects patients and supports health care workers.
---
[1] "The Healthcare PE Investment Landscape," Pitchbook Q3 2020 healthcare analyst report, September 2020.
[2] Alex Lykken, "Understanding Dividend Recaps," Pitchbook, January 20, 2014. https://pitchbook.com/news/articles/understanding-dividend-recaps
[3]https://pestakeholder.org/wp-content/uploads/2020/10/PESP-HC-dividends-10-2020.pdf
[4]https://www.cms.gov/files/document/highlights.pdf
[5] "Federal COVID-19 Provider Relief Funds: Following the Money," Urban Institute, June 10, 2020. https://www.urban.org/urban-wire/federal-covid-19-provider-relief-funds-following-money
[6] Sabrina Willmer, "A Wall Street Giant Tapped $1.5 Billion in Federal Aid for Its Hospitals," Bloomberg, September 14, 2020. https://www.bloomberg.com/news/articles/2020-09-14/a-wall-street-giant-tapped-1-5-billion-in-federal-aid-for-its-hospitals
[7]https://finance.yahoo.com/news/midwest-physician-admin-svcs-llc-055810965.html
[8]COVID Stimulus Watch, DuPage Medical Group. Accessed March 2021.