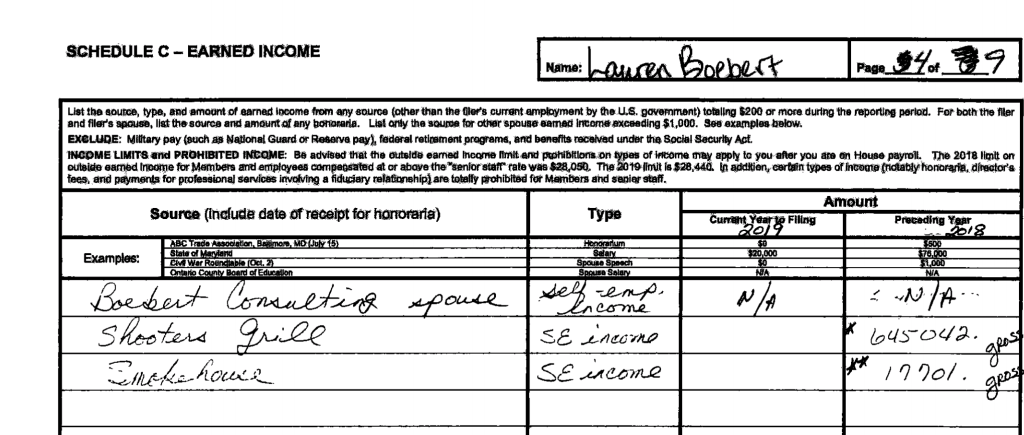 Kayne Anderson and Warburg Pincus fracking company tied to $1 million in payments to Rep. Boebert's husband
A fracking company owned by two private equity firms paid nearly $1 million in consulting fees to the spouse of Representative Lauren Boebert (CO) that she failed to disclose until last week.

Terra Energy Partners, based in Texas and one of the largest natural gas producers in Colorado, is a portfolio company of private equity firms Kayne Anderson and Warburg Pincus, which was formed in 2016 with an $800 million equity commitment.
Terra Energy is one of the nation's biggest methane emitters, according to the New York Times, "Terra now ranks fourth in the industry in methane emissions, above the fossil fuel giant BP, despite producing less than a fifth of its output." Methane can warm the planet more than 80 times as much as the same amount of carbon dioxide over a 20-year period if it escapes into the atmosphere before being burned.
Rep. Boebert sits on the House Natural Resources Committee and has pushed to ease gas drilling and promote energy.  
Rep. Boebert's failure to disclose the consulting payments to her husband appear to flout Congressional ethics rules, According to the Washington Post:

"Federal law requires members of Congress, as well as candidates, to file financial disclosure statements that include the income and assets of spouses and dependent children. Boebert's failure to report her husband's income from energy consulting plainly violates that requirement, said Kedric Payne, senior director of ethics for the Campaign Legal Center and a former deputy chief counsel in the Office of Congressional Ethics."
Warburg Pincus holds a seat on Terra Energy's Board of Managers and described its role at Terra Energy as "critical in Terra's development since its founding." Warburg Pincus said it has driven down drilling costs by as much as 30% and generated cash for investors despite low commodity prices for gas.

Kayne Anderson lists Terra Energy as a portfolio company, and holds three seats on its Board of Managers.
Terra Energy has sought to expedite an expansion of drilling in Colorado despite resistance from the state chapter of the Sierra Club, the Washington Post reported.
"This month, a branch of Terra Energy Partners registered as TEP Rocky Mountain asked Colorado's Oil and Gas Conservation Commission to approve without a hearing its application for 17 new gas wells just outside Rifle in Garfield County, Colo., according to a letter to the commission."