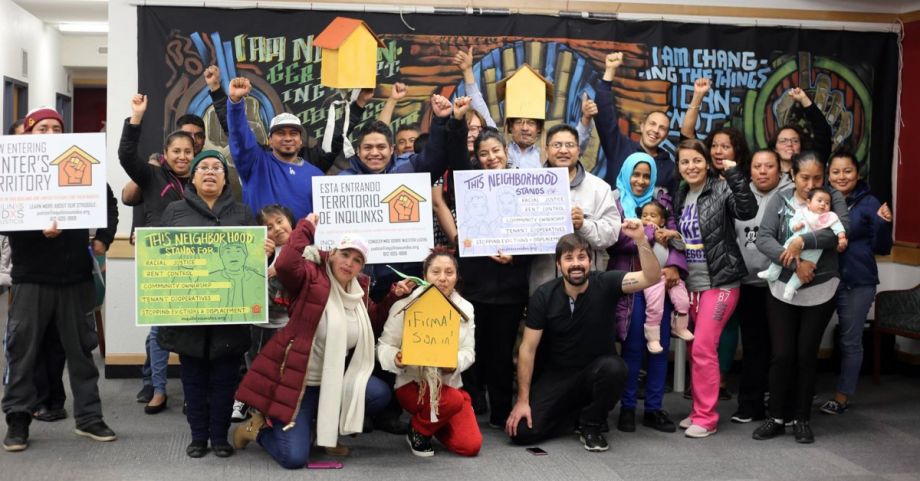 KCERA Must Hold Off on Investing with Landmark Partners
The Kern County Employees Retirement Association (KCERA) board will vote today on whether to commit $40 million in the Landmark Real Estate Partners Fund IX. Landmark is a major investor in Progress Residential, the second largest owner of single-family rental homes in the U.S. with over 80,000 rental units. There are serious issues regarding Progress Residential's eviction practices and unsafe housing conditions. 
Progress Residential tenants in Minneapolis who are members of United Renters for Justice report going years without necessary repairs for issues related to lead paint, black mold, pest infestations, flooding, and electrical hazards. Earlier this year, the Minnesota Attorney General sued  HavenBrook Homes, which is part of Progress Residential.
The Minnesota Attorney General said,  "I filed this lawsuit because it's my job to protect Minnesotans from fraud and abuse, and tenants are consumers of housing who are entitled to the same protections as all consumers. HavenBrook's strategy of extracting profit from their tenants by claiming to provide them with prompt, high-quality maintenance and repair but actually leaving them in uninhabitable homes isn't just shameful, it's deceptive, fraudulent, and violates Minnesota law. I'm holding them accountable for it."
In May, the Charlotte Observer ran a series of articles about the impact of Progress Residential and other corporate landlords on the state's housing market. "The business model of these companies is finely tuned to squeeze profit out of their homes, often to the detriment of renters, neighbors or other would-be home buyers," one of the articles stated. 
Rasheedah Harrison, a Progress Residential tenant in Charlotte, reported that the company's failure to respond to a sewage maintenance request in a timely manner resulted in her yard becoming filled with feces. "They kept giving me the runaround about when someone was going to come back out," Harrison said. Progress didn't fix the problem until Harrison complained to the Attorney General. 
A U.S House of Representatives committee recently released its findings  from a year-long investigation into the eviction practices during the pandemic of Progress Residential and three other corporate landlords. The report found that Progress and the other landlords engaged in abusive tactics to remove tenants from their homes. Progress filed evictions on tenants who were only a single month behind on rent. The company also determined not to accept rental assistance offers that it deemed insufficiently generous. 
The committee chair Rep. James Clyburn (D-SC) said, "Rather than working with cost-burdened tenants, abiding by applicable eviction moratoriums, and accepting federal rental assistance, these companies – with properties across 28 states – expedited evictions above all else." 
KCERA should hold off on new investments with Landmark Partners until the firm adequately addresses these problems.