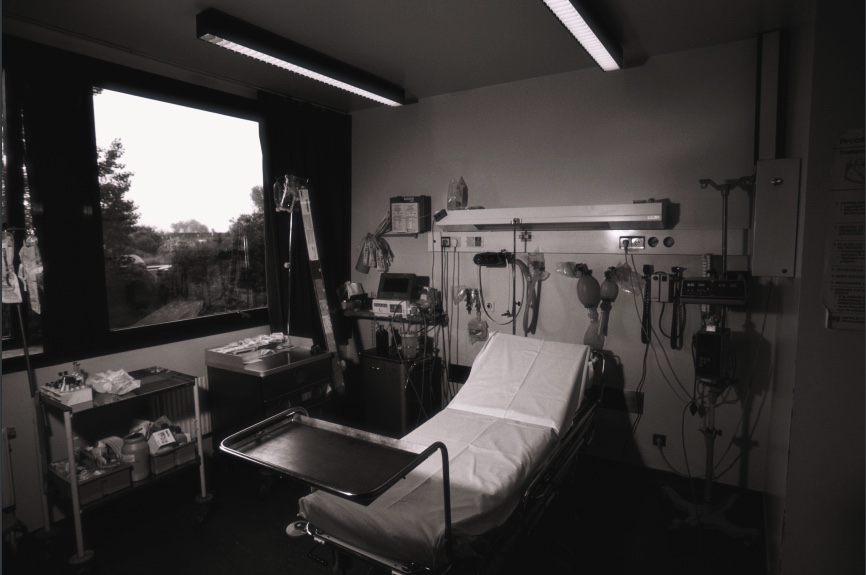 Leonard Green-Owned Prospect Medical Threatens to Close Safety Net Hospitals After Attorney General Asks Owners to Return a Portion of Dividends
Safety net hospital chain Prospect Medical Holdings has threatened to close its two Rhode Island hospitals in response to conditions imposed by Rhode Island Attorney General Peter Neronha intended to keep the hospitals open. 
Providence Journal, April 29, 2021: "Hospital owner threatens to close Roger Williams and Fatima in dispute with AG"
Boston Globe, April 29, 2021: "Owner threatens to close Roger Williams Medical, Fatima Hospital"
Prospect's private equity owner Leonard Green is currently trying to sell its stake in the 17-hospital health system to the minority owners but needs regulatory approval to do so. An independent accounting firm hired by the Rhode Island Department of Health and Office of the Attorney General to analyze the proposed transaction found that Prospect faces pronounced financial viability risks.
Attorney General Peter Neronha is reportedly asking Prospect to put between $120 million and $150 million in escrow to ensure the financial viability of the hospitals as a condition of Leonard Green's exit. 
Rather than seeking redress through the legal process, Prospect delivered an astonishing threat to shutter its Rhode Island hospitals, proclaiming that there would be "dire consequences for Rhode Island's 3rd largest hospital system if this transaction is not approved." Both of the hospitals are safety net hospitals, which serve patients regardless of their ability to pay. These services are critical to providing care for low-income people in Rhode Island.  
Attorney General Neronha said of Leonard Green's ownership, "Ultimately it comes down to this. Under the proposed transaction, majority owner Leonard Green, having made its money at the expense of the financial health of the hospitals, now wants out. So be it. But that choice comes at a price: remedy the malady you have created. You chose to get into healthcare. Act like you believe in it."
Attorney General statement regarding ownership change of Roger Williams Medical Center and Our Lady of Fatima Hospital
Unfortunately putting profit before patients is not new for Leonard Green. Prospect closed its hospitals in Texas just months before the COVID-19 pandemic hit.
Over the course of its ten-year ownership, Leonard Green and Prospect's minority owners have collected approximately $658 million in fees and dividends from the safety net hospital chain. The dividends were largely funded with debt added to Prospect's balance sheet. Attorney General Neronha's proposal of $120 million in escrow represents less than one fifth of the fees and dividends Prospect's ownership group has extracted from the hospital system. 
Leonard Green's looting of Prospect has drawn scrutiny from lawmakers, regulators, and Leonard Green's investors for siphoning hundreds of millions of dollars out of Prospect while the hospitals suffered poor quality ratings, operational challenges, and deteriorating conditions.
As the Wall Street Journal reports, Hospital chains were once attractive targets for big private-equity firms. But efforts by the firms to make profits on their investments have increasingly brought them into conflict with local communities and state regulators.
The Wall Street Journal, May 2, 2021:PE-Backed Chain Threatens to Shut Two Hospitals Over Financial Dispute With Rhode Island"
Prospect manages 17 hospitals across the country, many of which are classified as safety-net hospitals that care for poor and vulnerable patients that are often uninsured. It operates two hospitals in Rhode Island: Roger Williams Medical Center and Our Lady of Fatima Hospital.
AG Neronha stated, "The people of Rhode Island deserve the truth. It is a hard truth: that those who claimed to care about healthcare here in Rhode Island and around the country cared much more – orders of magnitude more – about lining their own pockets than about the people they purported to serve.
"Now much is at risk. And the 60 percent majority owner of the hospitals, private equity firm Leonard Green & Partners, L.P., wanted to walk away with twelve million dollars more in its pockets and absolved of billions of dollars in debt. This Office, and Rhode Islanders generally, were being asked to rely on the assurances of the current minority owners and would-be new owners that all is well, and all will be well. I am not willing to take the risk that acceptance of such assurances, without more, requires."