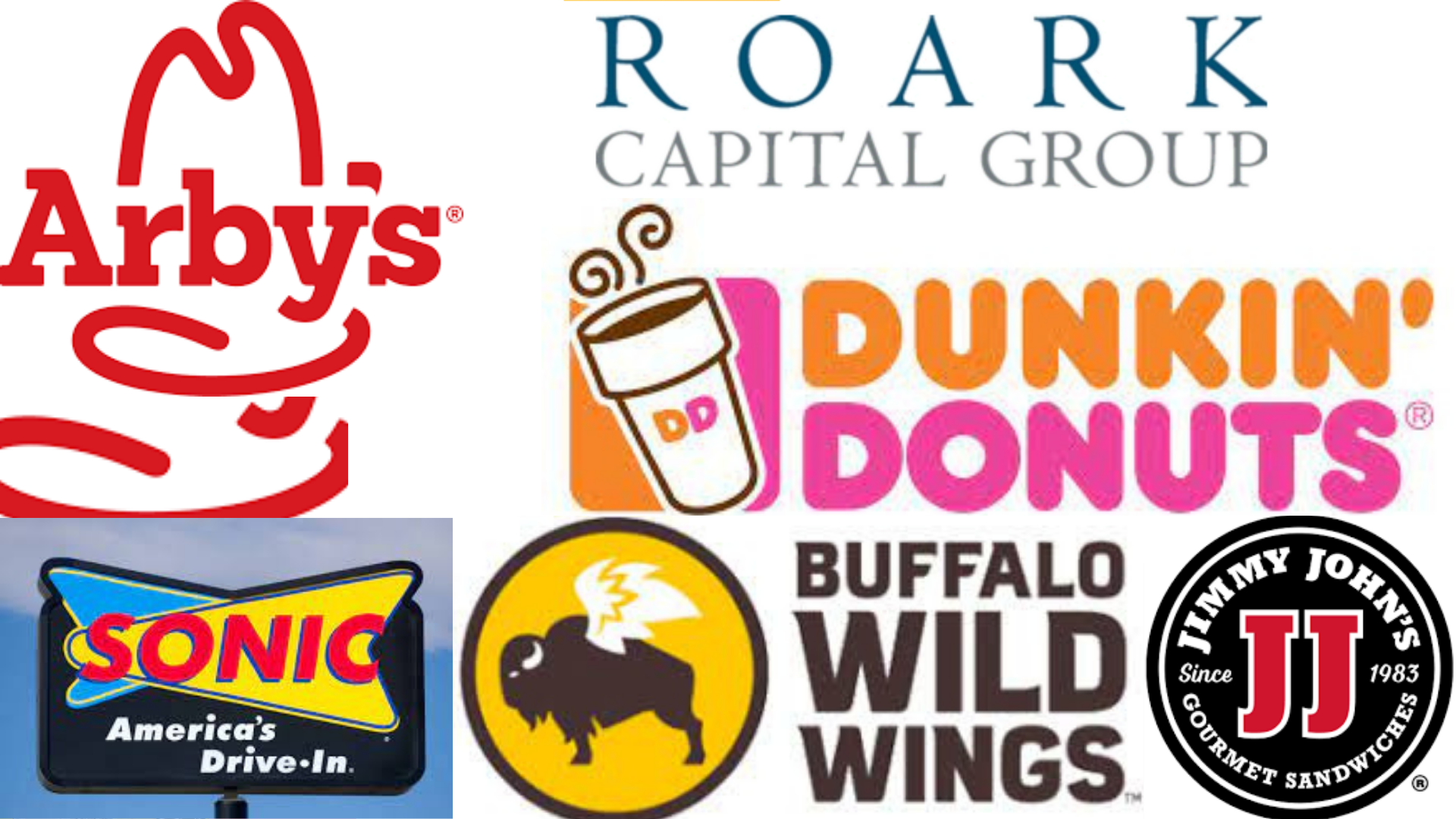 NBC News Investigates Roark Capital's Treatment of Workers
In a recent investigation NBC News spotlighted Roark Capital, owner of Inspire Brands — the parent company of fast-food chains such as Arby's, Dunkin', Baskin-Robbins, Sonic, Cinnabon and Seattle's Best Coffee. NBC News estimated that more than 700,000 people work at Inspire Brands, many at independently owned franchise stores. 
NBC, October 9, 2021: Working for companies owned by well-heeled private-equity firms can mean lower wages for employees
While at least $5 billion in federal bailout money went to companies backed by large and well-capitalized private-equity firms, according to a recent report from Americans for Financial Reform, NBC reported how three dozen companies owned by Roark obtained $183 million in federal assistance under the CARES Act. 
NBC interviewed Zella Roberts who had worked as a carhop at a Sonic Drive-In earlier this year to help pay tuition. She told NBC that her all-in pay plummeted during the pandemic because customers' cash usage fell and Sonic did not allow tips on credit cards.
Sonic has not responded to Roberts and her coworkers' long-standing ask that Sonic allow customers to tip when using credit cards. Although the company now allows tips through its app, that amounts to a very small percentage of sales.
A spokesperson for Inspire Brands told NBC that barring tips on credit cards "is a technology limitation that we inherited when we purchased the brand" in 2018. "We are now working on implementing the credit card tipping capability," he said.
NBC also reported how Inspire Brands worked to battle the Raise the Wage Act, which would increase the federal minimum wage to $15 an hour. Citing PESP research, NBC detailed how Inspire sent a memo to franchise owners highlighting its lobbying success in opposing the change. Describing its efforts, Inspire said: "If you don't have a seat at the table, you're on the menu, and you can guarantee your opponents are eating!"
An Inspire Brands spokesperson told NBC that the company fought the national minimum wage legislation because "we don't support a one-size-fits-all approach to the minimum wage. We believe in letting the local markets dictate." He added: "More than 90 percent of our team members at corporate-owned restaurants are above the state or local minimum wage."
Another Roark-Inspire Brands worker who was interviewed by NBC shared how he stood up and fought back as well.  Matthew Honeycutt and a group of coworkers walked off the job seeking a pay raise, forcing managers to close the North Carolina Arby's store two hours early, "The strike was on a Tuesday, and it was about Thursday when he started getting the raises out. Every kind of worker you can think of is working so hard, but they're not getting paid what they're worth."
In mid-September, Honeycutt quit his job at Arby's for a higher-paying position elsewhere.
The Private Equity Stakeholder Project published a report documenting wage theft at fast food companies owned by Roark: Roark Capital's Booming Wage Theft Risk. The total number of people working at Roark-owned companies or their franchisees is close to 1 million. 
Since 2010, investigations by the US Department of Labor (DOL), resulting in Dunkin' Donuts stores being ordered to pay over $1.5 million in back wages to over 3,600 of its workers for minimum wage and/or overtime violations. Other Roark Capital-owned companies – Jimmy John's, Sonic Drive-In, Jamba Juice, Buffalo Wild Wings, Arby's, Hardee's, and Carl's Jr – have also paid out millions of dollars for minimum wage and overtime violations.  
As shown in PESP's report, the wage theft at Roark Capital-owned companies poses an even greater liability considering a recent court ruling that expanded the circumstances of when a parent corporation is considered a joint employer and liable for its franchisees' actions. This ruling makes it more feasible for employees to argue that Roark Capital's portfolio companies should be held responsible for wage and hour violations by their franchisees. 
The low pay and poor working conditions at fast-food restaurants have resulted in labor shortages, and as a result, restaurants have had to cut store hours or close their dining spaces, posing operational risk for Roark Capital since so many of its investments are in the fast-food industry.