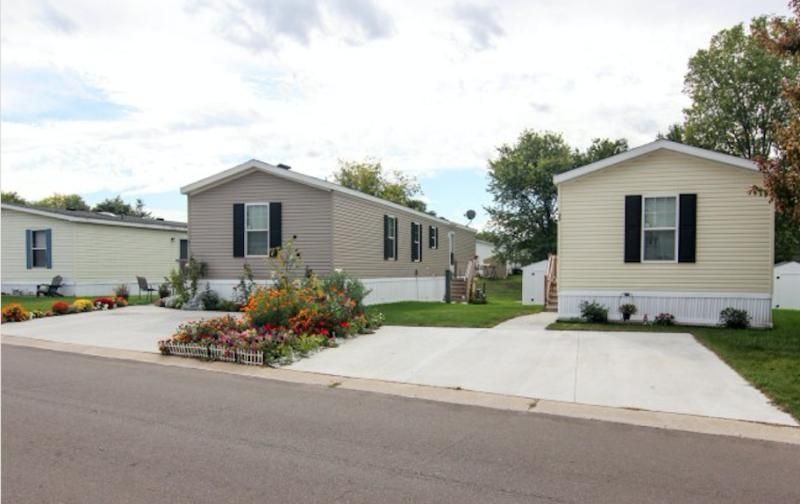 Pennsylvania School Employees Board Pension Rejects New Investment in Private Equity-owned Mobile Home Company
The Pennsylvania Public Schools Employees Retirement System, a $70 billion pension fund that oversees pensions for more than 500,000 working and retired teachers and other school workers, voted almost unanimously against a recommendation of investing another $25 million into one of its largest investments, the Yes Communities chain of mobile-home parks. 
The Philadelphia Inquirer, September 17, 2021: The PSERS board once again rejects its staff's investment advice
The Philadelphia Inquirer reported that PSERS had already put $600 million into the Yes Communities business, and voted against the chief investment officer's recommendation of investing an additional $25 million or more. The chain operates 71 manufactured home communities in 22 states with more than 45,000 homes. 
PSERS board member and state senator Katie Muth "grilled the mobile home company's advocate — a money manager for Stockbridge Capital, a San Francisco real estate investment management firm — about how much the company charged residents." Muth brought up media coverage of a disabled grandmother who was to be evicted from her Yes Communities home because she had not cut the grass or made timely repairs.
The rejected call for additional funding is a rare event, according to the Inquirer. It came after some board members complained that the Yes Communities representative had dodged basic questions.
The Private Equity Stakeholder Project's tracking of eviction filings across several states found that Yes Communities has filed to evict at least 380 residents during the pandemic, including more than 330 filings after the CDC eviction moratorium took effect in September 2020 (although it is unclear in how many instances Yes Communities sought an exemption from the moratorium), and more than 190 filings since Congress made tens of billions of dollars in rental assistance available at the end of last year to support residents and enable them to stay in their homes.
Partial list of Yes! Communities eviction actions – March 2020-August 2021
| | | | | |
| --- | --- | --- | --- | --- |
| Plaintiff | County | State | Date filed | Case number |
| YES HIDDEN OAKS LLC et al – | Alachua | FL | 8/30/21 | 2021 CC 002970 |
| YES HIDDEN OAKS LLC et al – | Alachua | FL | 8/30/21 | 2021 CC 002969 |
| YES COMPANIES FRED LLC AND YES HOMESALES LLC DBA WOODLAND ESTATES | Duval | FL | 8/27/21 | 162021CC008879XXXXMA |
| YES PALMS OF ARCHER LLC et al – | Alachua | FL | 8/27/21 | 2021 CC 002956 |
| YES COMPANIES FRED LLC et al – | Alachua | FL | 8/26/21 | 2021 CC 002933 |
| YES WOODLAND ESTATES FL LLC D/B/A WOODLAND ESTATES | Duval | FL | 8/24/21 | 162021CC008747XXXXMA |
| Yes Communities DBA Meadow Glen | Tarrant | TX | 8/20/21 | JP03-21-E00067846 |
| Yes Communities DBA Meadow Glen | Tarrant | TX | 8/20/21 | JP03-21-E00067837 |
| YES COMMUNITIES DBA MEADOW GLEN | Tarrant | TX | 8/20/21 | JP03-21-E00067841 |
| YES COMMUNITIES DBA MEADOW GLEN | Tarrant | TX | 8/20/21 | JP03-21-E00067840 |
| Yes Communities DBA Meadow Glen | Tarrant | TX | 8/20/21 | JP03-21-E00067839 |
| YES COMMUNITIES DBA MEADOW GLEN | Tarrant | TX | 8/20/21 | JP03-21-E00067845 |
| Yes Communities DBA Meadow Glen | Tarrant | TX | 8/20/21 | JP03-21-E00067838 |
| YES PALMS OF ARCHER LLC – | Alachua | FL | 8/19/21 | 2021 CC 002845 |
| Yes Communities DBA Meadow Glen | Tarrant | TX | 8/18/21 | JP03-21-E00067822 |
| Yes Communities DBA Meadow Glen | Tarrant | TX | 8/17/21 | JP03-21-E00067817 |
| YES COMMUNITIES DBA MEADOW GLEN | Tarrant | TX | 8/17/21 | JP03-21-E00067811 |
| YES COMMUNITIES DBA MEADOW GLEN | Tarrant | TX | 8/17/21 | JP03-21-E00067815 |
| YES COMMUNITIES DBA MEADOW GLEN | Tarrant | TX | 8/17/21 | JP03-21-E00067818 |
| YES COMMUNITIES WFC LLC D/B/A THE BREAKERS | Duval | FL | 8/17/21 | 162021CC008507XXXXMA |
| YES COMMUNITIES WFC LLC D/B/A THE BREAKERS | Duval | FL | 8/17/21 | 162021CC008509XXXXMA |
| YES COMMUNITIES WFC LLC D/B/A THE BRAKERS | Duval | FL | 8/16/21 | 162021CC008450XXXXMA |
| YES COMMUNITIES WFC LLC D/B/A THE BREAKERS | Duval | FL | 8/16/21 | 162021CC008415XXXXMA |
| YES COMMUNITIES WFC LLC DBA THE BREAKERS | Duval | FL | 8/16/21 | 162021CC008313XXXXMA |
| YES COMPANIES FRED LLC DBA WOODLAND ESTATES | Duval | FL | 8/3/21 | 162021CC007944XXXXMA |
| YES COMMUNITIES WFC LLC D/B/A THE BREAKERS | Duval | FL | 8/2/21 | 162021CC007849XXXXMA |
| YES COMPANIES WFC, LLC | Hillsborough | FL | 7/27/21 | 21-CC-080948 |
| YES HOMESALES LLC DBA SLEEPY HOLLOW | Tarrant | TX | 7/27/21 | JP04-21-E00061114 |
| YES COMMUNITIES WFC LLC D/B/A THE BREAKERS | Duval | FL | 7/21/21 | 162021CC007448XXXXMA |
| YES COMPANIES KEY LLC | Duval | FL | 7/21/21 | 162021CC007468XXXXMA |
| YES COMPANIES KEY LLC | Duval | FL | 7/21/21 | 162021CC007464XXXXMA |
| YES COMMUNITIES WFC LLC | Duval | FL | 7/20/21 | 162021CC007411XXXXMA |
| YES COMPAINES KEY LLC D/B/A CRYSTAL SPRINGS ESTATES | Duval | FL | 7/19/21 | 162021CC007329XXXXMA |
| YES COMPANIES FRED LLC | Duval | FL | 7/19/21 | 162021CC007320XXXXMA |
| YES COMPANIES FRED LLC D/B/A WOODLAND ESTATE | Duval | FL | 7/19/21 | 162021CC007310XXXXMA |
| YES COMPANIES FRED LLC D/B/A WOODLAND ESTATES | Duval | FL | 7/19/21 | 162021CC007303XXXXMA |
| YES COMPANIES FRED LLC D/B/A WOODLAND ESTATES | Duval | FL | 7/19/21 | 162021CC007306XXXXMA |
| YES COMPANIES FRED LLC D/B/A WOODLAND ESTATES | Duval | FL | 7/19/21 | 162021CC007304XXXXMA |
| YES COMPANIES FRED LLC D/B/A WOODLAND ESTATES | Duval | FL | 7/19/21 | 162021CC007305XXXXMA |
| YES COMPANIES WFC, LLC | Hillsborough | FL | 7/16/21 | 21-CC-078019 |
| YES COMMUNITIES WFC LLC D/B/A THE BREAKERS | Duval | FL | 7/15/21 | 162021CC007250XXXXMA |
| YES COMPANIES FRED LLC D/B/A WOODLAND ESTATES | Duval | FL | 7/2/21 | 162021CC006695XXXXMA |
| YES COMPANIES FRED LLC D/B/A WOODLAND ESTATES | Duval | FL | 7/1/21 | 162021CC006627XXXXMA |
| Yes Communities- El Lago | Tarrant | TX | 6/25/21 | JP08-21-E00104264 |
| YES COMPANIES KEY, LLC | Polk | FL | 6/25/21 | 2021CC-002945-0000-LK |
| YES COMPANIES FRED LLC D/B/A WOODLAND ESTATES | Duval | FL | 6/23/21 | 162021CC006253XXXXMA |
| YES COMPANIES KEY LLC D/B/A OCEANWAY VILLAGE | Duval | FL | 6/23/21 | 162021CC006257XXXXMA |
| YES PALMS OF ARCHER LLC | Alachua | FL | 6/23/21 | 2021 CC 002074 |
| YES COMMUNITIES WFC LLC D/B/A THE BREAKERS | Duval | FL | 6/22/21 | 162021CC006207XXXXMA |
| YES PALMS OF ARCHER LLC | Alachua | FL | 6/22/21 | 2021 CC 002075 |
| YES COMPANIES FRED LLC | Alachua | FL | 6/21/21 | 2021 CC 002040 |
| YES COMPANIES FRED LLC | Alachua | FL | 6/21/21 | 2021 CC 002038 |
| YES COMPANIES FRED LLC | Alachua | FL | 6/21/21 | 2021 CC 002042 |
| YES COMPANIES FRED LLC | Alachua | FL | 6/21/21 | 2021 CC 002037 |
| YES COMPANIES FRED LLC D/B/A WOODLAND ESTATES | Duval | FL | 6/21/21 | 162021CC006145XXXXMA |
| YES COMPANIES FRED LLC D/B/A WOODLAND ESTATES | Duval | FL | 6/21/21 | 162021CC006147XXXXMA |
| YES COMPANIES FRED LLC D/B/A WOODLAND ESTATES | Duval | FL | 6/21/21 | 162021CC006140XXXXMA |
| YES PALMS OF ARCHER LLC | Alachua | FL | 6/21/21 | 2021 CC 002055 |
| YES PALMS OF ARCHER LLC | Alachua | FL | 6/21/21 | 2021 CC 002036 |
| YES COMPANIES FRED LLC D/B/A WOODLAND ESTATES | Duval | FL | 6/18/21 | 162021CC006050XXXXMA |
| YES MOUNTAIN GATE LLC | Maricopa | AZ | 6/18/21 | CC2021099514 |
| YES MOUNTAIN GATE, LLC | Maricopa | AZ | 6/18/21 | CC2021099519 |
| YES PALMS OF ARCHER LLC | Alachua | FL | 6/18/21 | 2021 CC 002033 |
| YES PALMS OF ARCHER LLC | Alachua | FL | 6/17/21 | 2021 CC 002011 |
| YES PALMS OF ARCHER LLC | Alachua | FL | 6/17/21 | 2021 CC 002012 |
| MEADOW GLEN | Tarrant | TX | 6/15/21 | JP03-21-E00067571 |
| MEADOW GLEN | Tarrant | TX | 6/15/21 | JP03-21-E00067572 |
| MEADOW GLEN | Tarrant | TX | 6/15/21 | JP03-21-E00067573 |
| MEADOW GLEN | Tarrant | TX | 6/15/21 | JP03-21-E00067574 |
| YES PALMS OF ARCHER LLC | Alachua | FL | 6/15/21 | 2021 CC 001993 |
| YES PALMS OF ARCHER LLC | Alachua | FL | 6/15/21 | 2021 CC 001994 |
| YES PALMS OF ARCHER LLC | Alachua | FL | 6/14/21 | 2021 CC 001995 |
| MEADOW GLEN | Tarrant | TX | 6/11/21 | JP03-21-E00067543 |
| MEADOW GLEN | Tarrant | TX | 6/11/21 | JP03-21-E00067544 |
| YES COMMUNITIES WFC LLC D/B/A THE BREAKERS | Duval | FL | 6/9/21 | 162021CC005692XXXXMA |
| MEADOW GLEN | Tarrant | TX | 6/7/21 | JP03-21-E00067519 |
| MEADOW GLEN | Tarrant | TX | 6/7/21 | JP03-21-E00067522 |
| MEADOW GLEN | Tarrant | TX | 6/7/21 | JP03-21-E00067517 |
| MEADOW GLEN | Tarrant | TX | 6/7/21 | JP03-21-E00067518 |
| MEADOW GLEN | Tarrant | TX | 6/7/21 | JP03-21-E00067520 |
| MEADOW GLEN | Tarrant | TX | 6/7/21 | JP03-21-E00067521 |
| YES COMPANIES KEY LLC DBA CRYSTAL SPRINGS ESTATES | Duval | FL | 6/7/21 | 162021CC005642XXXXMA |
| YES COMPANIES KEY, LLC | Polk | FL | 5/28/21 | 2021CC-002465-0000-LK |
| YES MOUNTAIN GATE LLC | Maricopa | AZ | 5/27/21 | CC2021087517 |
| YES PALMS OF ARCHER LLC | Alachua | FL | 5/27/21 | 2021 CC 001813 |
| YES COMPANIES KEY, LLC | Polk | FL | 5/26/21 | 2021CC-002433-0000-LK |
| YES PALMS OF ARCHER LLC | Alachua | FL | 5/20/21 | 2021 CC 001700 |
| YES PALMS OF ARCHER, LLC | Alachua | FL | 5/17/21 | 2021 CC 001672 |
| YES MOUNTAIN GATE LLC | Maricopa | AZ | 5/11/21 | CC2021078068 |
| MEADOW GLEN | Tarrant | TX | 5/6/21 | JP03-21-E00067423 |
| MEADOW GLEN | Tarrant | TX | 5/6/21 | JP03-21-E00067424 |
| MEADOW GLEN | Tarrant | TX | 5/6/21 | JP03-21-E00067420 |
| MEADOW GLEN | Tarrant | TX | 5/6/21 | JP03-21-E00067422 |
| MEADOW GLEN | Tarrant | TX | 5/6/21 | JP03-21-E00067421 |
| YES COMMUNITIES WFC LLC D/B/A THE BREAKERS | Duval | FL | 5/5/21 | 162021CC004735XXXXMA |
| YES COMPANIES WFC LLC D/B/A OAKS OF ATLANTIC BEACH | Duval | FL | 5/4/21 | 162021CC004654XXXXMA |
| YES PALMS OF ARCHER LLC | Alachua | FL | 4/21/21 | 2021 CC 001377 |
| YES COMPANIES FRED LLC | Alachua | FL | 4/20/21 | 2021 CC 001345 |
| YES COMPANIES FRED LLC | Alachua | FL | 4/20/21 | 2021 CC 001343 |
| YES COMPANIES FRED LLC DBA HIDDEN OAKS | Alachua | FL | 4/20/21 | 2021 CC 001361 |
| YES COMPANIES FRED LLC | Duval | FL | 4/19/21 | 162021CC004196XXXXMA |
| YES COMPANIES FRED LLC | Duval | FL | 4/16/21 | 162021CC004149XXXXMA |
| YES COMMUNITES WFC LLC | Duval | FL | 4/14/21 | 162021CC004086XXXXMA |
| YES COMPANIES FRED LLC D/B/A WOODLAND ESTATES | Duval | FL | 4/14/21 | 162021CC004093XXXXMA |
| YES COMPANIES FRED LLC | Duval | FL | 4/13/21 | 162021CC004020XXXXMA |
| Yes Communities | Tarrant | TX | 4/8/21 | JP07-21-E00097425 |
| YES COMPANIES WFC LLC | Maricopa | AZ | 3/25/21 | CC2021051406 |
| YES COMMUNITIES WFC LLC DBA THE BREAKERS | Duval | FL | 3/24/21 | 162021CC003525XXXXMA |
| YES COMPANIES FRED LLC | Duval | FL | 3/24/21 | 162021CC003524XXXXMA |
| YES HOME SALES DBA SLEEPY HOLLOW | Tarrant | TX | 3/22/21 | JP04-21-E00060400 |
| YES COMMUNITIES WFC LLC DBA THE BREAKERS | Duval | FL | 3/19/21 | 162021CC003317XXXXMA |
| YES COMMUNITIES WFC LLC DBA THE BREAKERS | Duval | FL | 3/18/21 | 162021CC003245XXXXMA |
| YES PALMS OF ARCHER LLC | Alachua | FL | 3/18/21 | 2021 CC 000963 |
| YES PALMS OF ARCHER LLC | Alachua | FL | 3/18/21 | 2021 CC 000962 |
| YES PALMS OF ARCHER LLC | Alachua | FL | 3/17/21 | 2021 CC 000954 |
| YES PALMS OF ARCHER LLC | Alachua | FL | 3/17/21 | 2021 CC 000960 |
| YES PALMS OF ARCHER, LLC DBA THE PALMS OF ARCHER | Alachua | FL | 3/17/21 | 2021 CC 000959 |
| YES COMPANIES FRED LLC | Duval | FL | 3/15/21 | 162021CC003165XXXXMA |
| Yes Communities | Tarrant | TX | 3/11/21 | JP07-21-E00097284 |
| YES PALMS OF ARCHER, LLC DBA THE PALMS OF ARCHER | Alachua | FL | 3/11/21 | 2021 CC 000904 |
| CHALET CITY | Tarrant | TX | 3/10/21 | JP06-21-E00070787 |
| CHALET CITY | Tarrant | TX | 3/10/21 | JP06-21-E00070788 |
| CHALET CITY | Tarrant | TX | 3/9/21 | JP06-21-E00070762 |
| CHALET CITY | Tarrant | TX | 3/9/21 | JP06-21-E00070763 |
| YES HOMESALES LLC, DBA SLEEPY HOLLOW | Tarrant | TX | 3/3/21 | JP04-21-E00060309 |
| YES COMPANIES EXP KEY LLC | Cleveland | OK | 2/23/21 | SC-2021-604 |
| YES COMPANIES EXP KEY LLC | Cleveland | OK | 2/23/21 | SC-2021-603 |
| YES COMPANIES EXP KEY LLC | Cleveland | OK | 2/23/21 | SC-2021-606 |
| YES COMPANIES EXP KY LLC | Cleveland | OK | 2/23/21 | SC-2021-602 |
| YES COMPANIES KEY LLC | Cleveland | OK | 2/23/21 | SC-2021-605 |
| YES MOUNTAIN GATE LLC | Maricopa | AZ | 2/23/21 | CC2021031781 |
| YES MOUNTAIN GATE LLC | Maricopa | AZ | 2/23/21 | CC2021031778 |
| YES MOUNTAIN GATE LLC | Maricopa | AZ | 2/23/21 | CC2021031767 |
| Yes Companies EXP WFC, LLC | Oklahoma | OK | 2/22/21 | SC-2021-2690 |
| Yes Companies EXP WFC, LLC | Oklahoma | OK | 2/22/21 | SC-2021-2688 |
| Yes Companies EXP WFC, LLC | Oklahoma | OK | 2/22/21 | SC-2021-2691 |
| Yes Companies EXP WFC, LLC | Oklahoma | OK | 2/22/21 | SC-2021-2689 |
| Yes Companies EXP WFC, LLC | Oklahoma | OK | 2/22/21 | SC-2021-2687 |
| Yes Companies EXP WFC, LLC | Oklahoma | OK | 2/22/21 | SC-2021-2685 |
| YES PALMS OF ARCHER LLC | Alachua | FL | 2/19/21 | 2021 CC 000596 |
| YES PALMS OF ARCHER, LLC DBA THE PALMS OF ARCHER | Alachua | FL | 2/19/21 | 2021 CC 000594 |
| YES PALMS OF ARCHER LLC | Alachua | FL | 2/17/21 | 2021 CC 000544 |
| Yes Companies EXP WFC, LLC | Oklahoma | OK | 2/11/21 | SC-2021-2265 |
| YES COMPANIES KEY LLC | Cleveland | OK | 2/9/21 | SC-2021-518 |
| YES COMPANIES KEY, LLC | Polk | FL | 2/9/21 | 2021CC-000711-0000-LK |
| CHALET CITY | Tarrant | TX | 2/8/21 | JP06-21-E00070627 |
| CHALET CITY | Tarrant | TX | 2/8/21 | JP06-21-E00070628 |
| CHALET CITY | Tarrant | TX | 2/8/21 | JP06-21-E00070629 |
| YES COMPANIES WFC LLC dba ROSEWOOD ESTATES | Maricopa | AZ | 2/8/21 | CC2021022491 |
| YES COMPANIES KEY LLC | Cleveland | OK | 2/4/21 | SC-2021-476 |
| YES COMPANIES KEY LLC | Cleveland | OK | 2/2/21 | SC-2021-440 |
| Yes Companies EXP KEY, LLC | Oklahoma | OK | 2/1/21 | SC-2021-1951 |
| Yes Companies EXP KEY, LLC | Oklahoma | OK | 2/1/21 | SC-2021-1953 |
| Yes Companies EXP KEY, LLC | Oklahoma | OK | 2/1/21 | SC-2021-1950 |
| Yes Companies EXP KEY, LLC | Oklahoma | OK | 2/1/21 | SC-2021-1952 |
| Yes Companies Exp Key, LLC | Oklahoma | OK | 2/1/21 | SC-2021-1949 |
| YES COMPANIES KEY, LLC | Hillsborough | FL | 1/28/21 | 21-CC-008589 |
| YES COMPANIES EXP KEY LLC | Cleveland | OK | 1/26/21 | SC-2021-382 |
| Yes Communities El Lago II | Tarrant | TX | 1/25/21 | JP08-21-E00103543 |
| YES COMPANIES EXP KEY, LLC D/B/A BURNTWOOD MOBILE HOME – OKC | Cleveland | OK | 1/22/21 | SC-2021-324 |
| YES COMPANIES EXP KEY, LLC D/B/A BURNTWOOD MOBILE HOME-OKC | Cleveland | OK | 1/22/21 | SC-2021-323 |
| YES COMPANIES EXP KEY LLC | Canadian | OK | 1/21/21 | SC-2021-127 |
| YES COMPANIES EXP LLC | Canadian | OK | 1/21/21 | SC-2021-126 |
| Yes Companies EXP WFC, LLC | Oklahoma | OK | 1/21/21 | SC-2021-1379 |
| Yes Companies Exp WFC, Llc | Oklahoma | OK | 1/21/21 | SC-2021-1381 |
| Yes Companies EXP WFC, LLC | Oklahoma | OK | 1/21/21 | SC-2021-1378 |
| Yes Companies EXP WFC, LLC | Oklahoma | OK | 1/21/21 | SC-2021-1380 |
| YES WESTLAKE LLC | Canadian | OK | 1/21/21 | SC-2021-122 |
| YES WESTLAKE LLC | Canadian | OK | 1/21/21 | SC-2021-125 |
| YES WESTLAKE LLC | Canadian | OK | 1/21/21 | SC-2021-121 |
| YES WESTLAKE LLC | Canadian | OK | 1/21/21 | SC-2021-124 |
| YES WESTLAKE LLC | Canadian | OK | 1/21/21 | SC-2021-123 |
| YES PALMS OF ARCHER LLC | Alachua | FL | 1/20/21 | 2021 CC 000209 |
| YES PALMS OF ARCHER LLC | Alachua | FL | 1/20/21 | 2021 CC 000207 |
| YES PALMS OF ARCHER LLC | Alachua | FL | 1/20/21 | 2021 CC 000210 |
| YES PALMS OF ARCHER LLC | Alachua | FL | 1/20/21 | 2021 CC 000211 |
| YES PALMS OF ARCHER LLC | Alachua | FL | 1/20/21 | 2021 CC 000208 |
| Yes Communities | Tarrant | TX | 1/15/21 | JP07-21-E00097069 |
| Yes Companies EXP Fred, LLC | Oklahoma | OK | 1/15/21 | SC-2021-802 |
| Yes Companies EXP Fred, LLC | Oklahoma | OK | 1/15/21 | SC-2021-801 |
| Yes Companies EXP Fred, LLC | Oklahoma | OK | 1/15/21 | SC-2021-803 |
| Yes Companies EXP Fred, LLC | Oklahoma | OK | 1/15/21 | SC-2021-804 |
| Yes Companies EXP Fred, LLC | Oklahoma | OK | 1/15/21 | SC-2021-798 |
| Yes Companies EXP Fred, LLC | Oklahoma | OK | 1/15/21 | SC-2021-799 |
| Yes Companies EXP Fred, LLC | Oklahoma | OK | 1/15/21 | SC-2021-807 |
| Yes Companies EXP Fred, LLC | Oklahoma | OK | 1/15/21 | SC-2021-800 |
| Yes Companies Exp Fred, LLC | Oklahoma | OK | 1/15/21 | SC-2021-795 |
| Yes Companies EXP Fred, LLC | Oklahoma | OK | 1/15/21 | SC-2021-806 |
| CHALET CITY | Tarrant | TX | 1/14/21 | JP06-21-E00070511 |
| Yes Companies EXP Key, LLC | Oklahoma | OK | 1/14/21 | SC-2021-681 |
| Yes Companies EXP Key, LLC | Oklahoma | OK | 1/14/21 | SC-2021-682 |
| Yes Companies EXP Key, LLC | Oklahoma | OK | 1/14/21 | SC-2021-680 |
| YES PALMS OF ARCHER LLC | Alachua | FL | 1/14/21 | 2021 CC 000139 |
| YES PALMS OF ARCHER LLC | Alachua | FL | 1/14/21 | 2021 CC 000138 |
| Yes Companies Wfc Llc | Oklahoma | OK | 1/11/21 | SC-2021-251 |
| Yes Companies EXP Key, LLC | Oklahoma | OK | 12/30/20 | SC-2020-15555 |
| YES COMPANIES KEY, LLC | Polk | FL | 12/30/20 | 2020CC-005217-0000-LK |
| Yes Companies Exp Key LLC | Oklahoma | OK | 12/29/20 | SC-2020-12827 |
| Yes Companies Exp LLC | Oklahoma | OK | 12/29/20 | SC-2020-14649 |
| YES HOME SALES DBA, SLEEPY HOLLOW | Tarrant | TX | 12/21/20 | JP04-20-E00060022 |
| YES COMPANIES EXP KEY LLC | Canadian | OK | 12/18/20 | SC-2020-1335 |
| YES COMPANIES EXP KEY LLC | Canadian | OK | 12/18/20 | SC-2020-1334 |
| YES COMPANIES EXP KEY LLC | Canadian | OK | 12/18/20 | SC-2020-1336 |
| YES WESTLAKE LLC | Canadian | OK | 12/18/20 | SC-2020-1337 |
| MOUNTAIN GATE MOBILE HOME PARK | Maricopa | AZ | 12/17/20 | CC2020183591 |
| Yes Companies EXP WFC, LLC | Oklahoma | OK | 12/17/20 | SC-2020-16230 |
| Yes Companies EXP WFC, LLC | Oklahoma | OK | 12/17/20 | SC-2020-14206 |
| Yes Companies EXP WFC, LLC | Oklahoma | OK | 12/17/20 | SC-2020-14759 |
| Yes Communities | Tarrant | TX | 12/16/20 | JP07-20-E00096935 |
| YES COMPANIES EXP KEY LLC | Cleveland | OK | 12/16/20 | SC-2020-3930 |
| YES COMPANIES EXP KEY LLC | Cleveland | OK | 12/16/20 | SC-2020-3932 |
| YES COMPANIES EXP KEY LLC | Cleveland | OK | 12/16/20 | SC-2020-3931 |
| Yes Companies WFC LLC | Oklahoma | OK | 12/16/20 | SC-2020-12460 |
| Yes Companies WFC LLC | Oklahoma | OK | 12/16/20 | SC-2020-15554 |
| Yes Companies Wfc Llc | Oklahoma | OK | 12/16/20 | SC-2020-17573 |
| Yes Companies Exp Fred LLC | Oklahoma | OK | 12/15/20 | SC-2020-15739 |
| Yes Companies Exp Fred LLC | Oklahoma | OK | 12/15/20 | SC-2020-15742 |
| Yes Companies Exp Fred LLC | Oklahoma | OK | 12/15/20 | SC-2020-17533 |
| Yes Companies Exp Fred LLC | Oklahoma | OK | 12/15/20 | SC-2020-17531 |
| YES COMPANIES FRED LLC | Alachua | FL | 12/15/20 | 2020 CC 003589 |
| Yes Companies EXP Key, LLC | Oklahoma | OK | 12/8/20 | SC-2020-14645 |
| YES COMPANIES WFC LLC | Maricopa | AZ | 12/4/20 | CC2020175390 |
| YES COMPANIES EXP KEY LLC | Cleveland | OK | 12/2/20 | SC-2020-3723 |
| YES COMPANIES WFC LLC | Maricopa | AZ | 11/30/20 | CC2020172522 |
| YES WESTLAKE LLC | Canadian | OK | 11/24/20 | SC-2020-1205 |
| YES WESTLAKE LLC | Canadian | OK | 11/24/20 | SC-2020-1204 |
| YES WESTLAKE LLC | Canadian | OK | 11/24/20 | SC-2020-1206 |
| MOUNTAIN GATE MOBILE HOME PARK | Maricopa | AZ | 11/23/20 | CC2020169332 |
| Yes Companies Exp WFC LLC | Oklahoma | OK | 11/23/20 | SC-2020-11449 |
| Yes Companies Exp WFC LLC | Oklahoma | OK | 11/23/20 | SC-2020-18368 |
| Yes Companies Exp WFC LLC | Oklahoma | OK | 11/23/20 | SC-2020-16233 |
| Yes Companies Exp WFC LLC | Oklahoma | OK | 11/23/20 | SC-2020-16232 |
| Yes Companies Exp WFC LLC | Oklahoma | OK | 11/23/20 | SC-2020-16231 |
| YES COMPANIES FRED LLC | Alachua | FL | 11/23/20 | 2020 CC 003317 |
| YES PALMS OF ARCHER LLC | Alachua | FL | 11/23/20 | 2020 CC 003318 |
| YES COMPANIES EXP KEY LLC | Canadian | OK | 11/19/20 | SC-2020-1174 |
| YES COMPANIES EXP KEY LLC | Cleveland | OK | 11/19/20 | SC-2020-3611 |
| Yes Companies EXP Key, LLC | Oklahoma | OK | 11/18/20 | SC-2020-14648 |
| Yes Companies EXP Key, LLC | Oklahoma | OK | 11/18/20 | SC-2020-11452 |
| YES WESTLAKE LLC | Canadian | OK | 11/18/20 | SC-2020-1154 |
| Yes Companies EXP Fed LLC | Oklahoma | OK | 11/17/20 | SC-2020-13021 |
| Yes Companies EXP Fed LLC | Oklahoma | OK | 11/17/20 | SC-2020-16411 |
| Yes Companies EXP Fed LLC | Oklahoma | OK | 11/17/20 | SC-2020-15741 |
| Yes Companies EXP Fed LLC | Oklahoma | OK | 11/17/20 | SC-2020-15737 |
| Yes Companies EXP Fed LLC | Oklahoma | OK | 11/17/20 | SC-2020-15740 |
| Yes Companies EXP Fed LLC | Oklahoma | OK | 11/17/20 | SC-2020-15736 |
| Yes Companies EXP Fed LLC | Oklahoma | OK | 11/17/20 | SC-2020-15738 |
| YES COMPANIES EXP KEY LLC | Cleveland | OK | 11/17/20 | SC-2020-3525 |
| YES COMPANIES EXP KEY LLC | Cleveland | OK | 11/17/20 | SC-2020-3524 |
| YEX COMPANIES EXP KEY LLC | Cleveland | OK | 11/17/20 | SC-2020-3526 |
| Yes Companies Exp Key LLC | Oklahoma | OK | 11/16/20 | SC-2020-12829 |
| Yes Companies Exp Key LLC | Oklahoma | OK | 11/16/20 | SC-2020-15556 |
| Yes Companies EXP KEY, LLC | Oklahoma | OK | 11/16/20 | SC-2020-15978 |
| Yes Companies EXP KEY, LLC | Oklahoma | OK | 11/16/20 | SC-2020-14647 |
| Yes Companies LLC | Oklahoma | OK | 11/16/20 | SC-2020-17779 |
| Yes Communities | Tarrant | TX | 11/9/20 | JP07-20-E00096758 |
| YES COMPANIES EXP KEY LLC | Cleveland | OK | 11/2/20 | SC-2020-3310 |
| YES COMPANIES KEY LLC | Cleveland | OK | 11/2/20 | SC-2020-3311 |
| Yes Companies EXP WFC, LLC | Oklahoma | OK | 10/29/20 | SC-2020-17777 |
| Yes Communities El Lago I | Tarrant | TX | 10/27/20 | JP08-20-E00103022 |
| YES COMPANIES FRED LLC | Alachua | FL | 10/27/20 | 2020 CC 002928 |
| MOUNTAIN GATE MOBILE HOME PARK % YES COMPANIES FRED LLC | Maricopa | AZ | 10/26/20 | CC2020153138 |
| YES COMPANIES EXP KEY LLC | Cleveland | OK | 10/26/20 | SC-2020-3294 |
| Yes Companies Exp Key, LLC | Oklahoma | OK | 10/22/20 | SC-2020-18369 |
| Yes Companies Exp Key, LLC | Oklahoma | OK | 10/22/20 | SC-2020-18441 |
| Yes Companies Exp Key, LLC | Oklahoma | OK | 10/22/20 | SC-2020-15620 |
| Yes Companies Exp Key, LLC | Oklahoma | OK | 10/22/20 | SC-2020-15621 |
| Yes Companies Exp Key, LLC | Oklahoma | OK | 10/22/20 | SC-2020-11451 |
| YES COMMUNITIES EXP LLC | Canadian | OK | 10/21/20 | SC-2020-1060 |
| YES COMMUNITIES EXP LLC | Canadian | OK | 10/21/20 | SC-2020-1059 |
| Yes Companies EXP WFC, LLC | Oklahoma | OK | 10/21/20 | SC-2020-12458 |
| YES COMPANIES LLC | Canadian | OK | 10/21/20 | SC-2020-1058 |
| Yes Companies WFC, LLC | Oklahoma | OK | 10/21/20 | SC-2020-17570 |
| Yes Companies WFC, LLC | Oklahoma | OK | 10/21/20 | SC-2020-12347 |
| MOUNTAIN GATE | Maricopa | AZ | 10/20/20 | CC2020150197 |
| MOUNTAIN GATE MOBILE HOME PARK | Maricopa | AZ | 10/20/20 | CC2020150199 |
| MOUNTAIN GATE MOBILE HOME PARK % YES COMPANIES FRED LLC | Maricopa | AZ | 10/20/20 | CC2020150190 |
| MOUNTAIN GATE MOBILE HOME PARK C/O YES COMPANIES FRED LLC | Maricopa | AZ | 10/20/20 | CC2020150192 |
| MOUNTAIN GATE MOBILE PARK % YES COMPANIES FRED LLC | Maricopa | AZ | 10/20/20 | CC2020150193 |
| YES COMPANIES EXP KEY LLC | Cleveland | OK | 10/19/20 | SC-2020-3180 |
| YES COMPANIES EXP KEY LLC | Cleveland | OK | 10/19/20 | SC-2020-3179 |
| Yes Companies EXP WFC, LLC | Oklahoma | OK | 10/19/20 | SC-2020-12461 |
| Yes Companies EXP WFC, LLC | Oklahoma | OK | 10/19/20 | SC-2020-14205 |
| Yes Companies EXP WFC, LLC | Oklahoma | OK | 10/19/20 | SC-2020-14554 |
| Yes Companies WFC, LLC | Oklahoma | OK | 10/19/20 | SC-2020-14555 |
| YES COMPANIES WFC LLC | Maricopa | AZ | 10/15/20 | CC2020148004 |
| YES COMPANIES WFC LLC | Maricopa | AZ | 10/14/20 | CC2020147124 |
| Yes Companies EXP Fred, LLC | Oklahoma | OK | 10/13/20 | SC-2020-17532 |
| Yes Companies EXP Fred, LLC | Oklahoma | OK | 10/13/20 | SC-2020-12832 |
| Yes Companies EXP Fred, LLC | Oklahoma | OK | 10/13/20 | SC-2020-12824 |
| Yes Companies EXP Fred, LLC | Oklahoma | OK | 10/13/20 | SC-2020-13869 |
| Yes Companies EXP Fred, LLC | Oklahoma | OK | 10/13/20 | SC-2020-12814 |
| Yes Companies EXP Fred, LLC | Oklahoma | OK | 10/13/20 | SC-2020-13880 |
| Yes Companies EXP Fred, LLC | Oklahoma | OK | 10/13/20 | SC-2020-12818 |
| Yes Companies EXP Fred, LLC | Oklahoma | OK | 10/13/20 | SC-2020-12816 |
| Yes Companies EXP Fred, LLC | Oklahoma | OK | 10/13/20 | SC-2020-13874 |
| Yes Companies EXP Fred, LLC | Oklahoma | OK | 10/13/20 | SC-2020-13872 |
| Yes Companies EXP Fred, LLC | Oklahoma | OK | 10/13/20 | SC-2020-12828 |
| YES COMPANIES KEY LLC | Cleveland | OK | 10/8/20 | SC-2020-3042 |
| Yes Companies Exp Fred, LLC | Oklahoma | OK | 9/23/20 | SC-2020-17534 |
| Yes Companies Exp Fred, LLC | Oklahoma | OK | 9/23/20 | SC-2020-12823 |
| Yes Companies Exp Fred, LLC | Oklahoma | OK | 9/23/20 | SC-2020-13881 |
| Yes Companies Exp Fred, LLC | Oklahoma | OK | 9/23/20 | SC-2020-12834 |
| Yes Companies Exp Fred, LLC | Oklahoma | OK | 9/23/20 | SC-2020-12830 |
| Yes Companies Exp Fred, LLC | Oklahoma | OK | 9/23/20 | SC-2020-13877 |
| Yes Companies Exp Fred, LLC | Oklahoma | OK | 9/23/20 | SC-2020-13878 |
| Yes Companies Exp Fred, LLC | Oklahoma | OK | 9/23/20 | SC-2020-13870 |
| Yes Companies Exp Fred, LLC | Oklahoma | OK | 9/23/20 | SC-2020-13879 |
| Yes Companies Exp Fred, LLC | Oklahoma | OK | 9/23/20 | SC-2020-12819 |
| Yes Companies Exp Fred, LLC | Oklahoma | OK | 9/23/20 | SC-2020-13876 |
| Yes Companies Exp Fred, LLC | Oklahoma | OK | 9/23/20 | SC-2020-12821 |
| Yes Companies Exp Fred, LLC | Oklahoma | OK | 9/23/20 | SC-2020-13875 |
| MOUNTAIN GATE MOBILE HOME PAK % YES COMPANIES REED LLC | Maricopa | AZ | 9/22/20 | CC2020135510 |
| Yes Communities El Lago I | Tarrant | TX | 9/22/20 | JP08-20-E00102829 |
| YES COMPANIES EXP KEY LLC | Cleveland | OK | 9/22/20 | SC-2020-2843 |
| CHALET CITY | Tarrant | TX | 9/21/20 | JP06-20-E00069901 |
| Yes Communities DBA Meadow Glen | Tarrant | TX | 9/21/20 | JP04-20-E00059524 |
| YES COMPANIES EXP KEY LLC | Canadian | OK | 9/21/20 | SC-2020-937 |
| YES COMPANIES FRED LLC – | Alachua | FL | 9/21/20 | 2020 CC 002468 |
| YES COMPANIES FRED, LLC D/B/A WOODLAND ESTATES | Duval | FL | 9/21/20 | 16-2020-CC-007177-XXXX-MA |
| Yes Companies EXP WFC, LLC | Oklahoma | OK | 9/18/20 | SC-2020-16209 |
| Yes Companies EXP WFC, LLC | Oklahoma | OK | 9/18/20 | SC-2020-12459 |
| Yes Companies EXP WFC, LLC | Oklahoma | OK | 9/18/20 | SC-2020-11658 |
| Yes Companies EXP WFC, LLC | Oklahoma | OK | 9/18/20 | SC-2020-12462 |
| Yes Companies EXP WFC, LLC | Oklahoma | OK | 9/18/20 | SC-2020-14207 |
| YES COMPANIES EXP KEY LLC | Cleveland | OK | 9/17/20 | SC-2020-2740 |
| YES COMPANIES EXP KEY LLC | Cleveland | OK | 9/17/20 | SC-2020-2739 |
| Yes Companies WFC, LLC | Oklahoma | OK | 9/17/20 | SC-2020-17572 |
| YES PALMS OF ARCHER LLC -vs- | Alachua | FL | 9/17/20 | 2020 CC 002430 |
| Yes Communities | Tarrant | TX | 9/16/20 | JP07-20-E00096548 |
| YES COMPANIES KEY, LLC D/B/A CRYSTAL SPRINGS ESTATES | Duval | FL | 9/16/20 | 16-2020-CC-007073-XXXX-MA |
| MOUNTAIN GATE MOBILE HOME PARK | Maricopa | AZ | 9/15/20 | CC2020132120 |
| YES COMPANIES WFC, LLC DBA CHAFFEE PINES | Duval | FL | 9/15/20 | 16-2020-CC-007018-XXXX-MA |
| YES PALMS OF ARCHER LLC -vs- | Alachua | FL | 9/15/20 | 2020 CC 002411 |
| MOUNTAIN GATE MOBILE HOMES PARK % YES COMPANIES FRED | Maricopa | AZ | 9/10/20 | CC2020129953 |
| MOUNTAIN GATE MOBILE HOMES PARK % YES COMPANIES FRED | Maricopa | AZ | 9/10/20 | CC2020129955 |
| MOUNTAIN GATE MOBILE HOMES PARK % YES COMPANIES FRED | Maricopa | AZ | 9/10/20 | CC2020129947 |
| CHALET CITY | Tarrant | TX | 9/8/20 | JP06-20-E00069851 |
| MOUNTAIN GATE MOBILE HOME PARK C/O YES COMPANIES FRED, LLC | Maricopa | AZ | 9/3/20 | CC2020126759 |
| Yes Companies EXP WFC, LLC | Oklahoma | OK | 9/3/20 | SC-2020-17776 |
| YES WESTLAKE LLC | Canadian | OK | 9/2/20 | SC-2020-855 |
| MOUNTAIN GATE MOBILE HOME PARK % YES COMPANIES FRED LLC | Maricopa | AZ | 9/1/20 | CC2020125282 |
| Yes Companies Exp Key, LLC | Oklahoma | OK | 9/1/20 | SC-2020-17003 |
| Yes Companies Exp Key, LLC | Oklahoma | OK | 9/1/20 | SC-2020-11450 |
| Yes Companies Exp Key, LLC | Oklahoma | OK | 9/1/20 | SC-2020-11448 |
| Yes Companies Exp Key, LLC | Oklahoma | OK | 9/1/20 | SC-2020-15979 |
| Yes Companies Exp Key, LLC | Oklahoma | OK | 9/1/20 | SC-2020-14646 |
| YES COMPANIES FRED, LLC D/B/A WOODLAND ESTATES | Duval | FL | 9/1/20 | 16-2020-CC-006509-XXXX-MA |
| YES COMPANIES WFC LLC | Maricopa | AZ | 9/1/20 | CC2020125357 |
| Yes – Summit Oaks | Tarrant | TX | 8/28/20 | JP01-20-E00092365 |
| YES COMPANIES WFC, LLC D/B/A OAKS OF ATLANTIC BEACH | Duval | FL | 8/27/20 | 16-2020-CC-006349-XXXX-MA |
| YES COMPANIES WFC, LLC D/B/A OAKS OF ATLANTIC BEACH | Duval | FL | 8/27/20 | 16-2020-CC-006362-XXXX-MA |
| YES COMPANIES KEY, LLC D/B/A OCEANWAY VILLAGE | Duval | FL | 8/25/20 | 16-2020-CC-006177-XXXX-MA |
| YES COMPANIES KEY, LLC D/B/A OCEANWAY VILLAGE | Duval | FL | 8/25/20 | 16-2020-CC-006175-XXXX-MA |
| MOUNTAIN GATE MOBILE HOME PARK % YES COMPANIES FRED LLC | Maricopa | AZ | 8/7/20 | CC2020114078 |
| YES COMMUNITIES WFC, LLC | Duval | FL | 8/4/20 | 16-2020-CC-005393-XXXX-MA |
| YES COMPANIES EXP WFC, LLC DBA WESTMOOR | Oklahoma | OK | 5/28/20 | SC-2020-6991 |
| MOUNTAIN GATE MOBILE HOME PARK | Maricopa | AZ | 5/22/20 | CC2020084124 |
| mountain gate mobile home park c/o compnaies fred llc | Maricopa | AZ | 5/21/20 | CC2020083345 |
| MOUNTAIN GATE MOBILE HOME PARK c/o YES COMPANIES FRED LLC | Maricopa | AZ | 5/20/20 | CC2020082604 |
| YES COMPANIES KEY, LLC D/B/A CRYSTAL SPRINGS ESTATE | Duval | FL | 3/24/20 | 16-2020-CC-003707-XXXX-MA |
| YES COMPANIES WFC, LLC D/B/A OAKS OF ATLANTIC BEACH | Duval | FL | 3/24/20 | 16-2020-CC-003709-XXXX-MA |
| Yes Companies LLC | Maricopa | AZ | 3/20/20 | CC2020057456 |
| Yes Companies LLC | Maricopa | AZ | 3/20/20 | CC2020057454 |
| Yes Companies LLC | Maricopa | AZ | 3/20/20 | CC2020057470 |
| Yes Companies LLC | Maricopa | AZ | 3/20/20 | CC2020057449 |
| Yes Companies LLC | Maricopa | AZ | 3/20/20 | CC2020057464 |
| YES COMPANIES WFC, LLC D/B/A OAKS OF ATLANTIC BEACH | Duval | FL | 3/20/20 | 16-2020-CC-003691-XXXX-MA |
| YES COMPANIES EXP KEY LLC | Canadian | OK | 3/19/20 | SC-2020-491 |
| YES COMPANIES EXP KEY LLC | Canadian | OK | 3/19/20 | SC-2020-492 |
| YES COMPANIES EXP KEY LLC | Canadian | OK | 3/19/20 | SC-2020-490 |
| YES COMPANIES EXP KEY LLC | Canadian | OK | 3/19/20 | SC-2020-489 |
| YES WESTLAKE LLC | Canadian | OK | 3/19/20 | SC-2020-494 |
| YES WESTLAKE LLC | Canadian | OK | 3/19/20 | SC-2020-496 |
| YES WESTLAKE LLC | Canadian | OK | 3/19/20 | SC-2020-493 |
| YES WESTLAKE LLC | Canadian | OK | 3/19/20 | SC-2020-497 |
| YES WESTLAKE LLC | Canadian | OK | 3/19/20 | SC-2020-495 |
| YES WESTLAKE LLC | Canadian | OK | 3/19/20 | SC-2020-498 |
| YES COMMUNITIES WFC, LLC D/B/A THE BREAKERS | Duval | FL | 3/18/20 | 16-2020-CC-003654-XXXX-MA |
| YES COMMUNITIES WFC, LLC D/B/A THE BREAKERS | Duval | FL | 3/16/20 | 16-2020-CC-003630-XXXX-MA |
| YES COMPANIES EX P KEY LLC | Cleveland | OK | 3/16/20 | SC-2020-1509 |
| YES COMPANIES EXP KEY LLC | Cleveland | OK | 3/16/20 | SC-2020-1511 |
| YES COMPANIES EXP KEY LLC | Cleveland | OK | 3/16/20 | SC-2020-1510 |
| YES COMPANIES EXP KEY LLC | Cleveland | OK | 3/16/20 | SC-2020-1512 |
| YES COMPANIES KEY LLC | Cleveland | OK | 3/16/20 | SC-2020-1507 |
| YES COMPANIES WFC, LLC D/B/A OAKS OF ATLANTIC BEACH | Duval | FL | 3/16/20 | 16-2020-CC-003510-XXXX-MA |