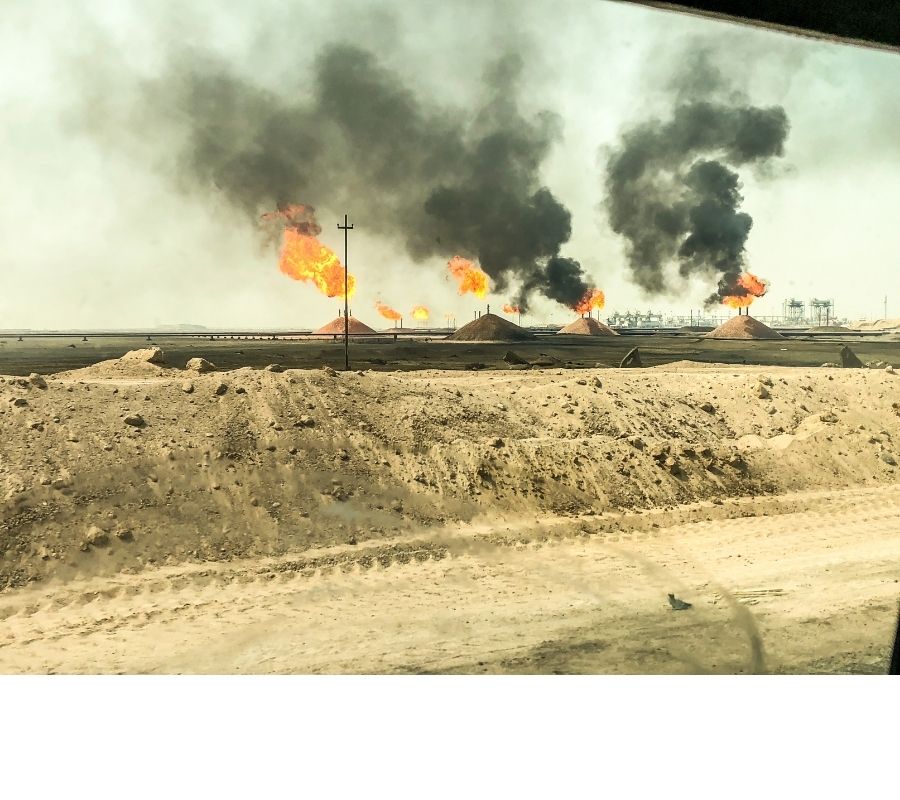 PESP Comment to EPA: Private Equity-Backed Fracking Companies are a Significant Source of Methane Emissions
The Environmental Protection Agency (EPA) issued an important set of proposed rules in November 2021 to curb methane emissions from oil and gas production operations. The Private Equity Stakeholder Project joined with 150 organizations representing environmental, frontline, public health, religious and conservation efforts calling on the EPA to strengthen the proposed rule.
The Private Equity Stakeholder Project also submitted a separate letter to the EPA highlighting the prevalence of private equity investment in drilling operations across the U.S., with suggestions for strengthening the proposed methane rules to address community and environmental impacts.
PESP January 2022 Comment on EPA methane rule
International bodies like the International Energy Agency and the UN IPCC have called for immediate action to cut methane. Tackling methane is key to reducing greenhouse gases overall because it is over 86 times more powerful than carbon dioxide. It is the main component of natural gas and it is released into the atmosphere throughout the entire oil and gas extraction and production process, with serious health impacts for people living, working, or learning nearby.
Another reason a strong rule curbing methane emissions is crucial is that methane pollution from oil and gas is underreported, but has grown alarmingly thanks to the fracking boom.
Private equity firms have been active investors in oil and gas drilling and pipeline operations, as we have analyzed, which are predominant sources of methane pollution. Rystad Energy found that by May 2021, while publicly listed horizontal drillers have shrunk as a share of the industry, private operators have grown and broken records across various regions. Our letter notes the prevalence of private equity-backed operators in fracking and drilling basins across the United States.
Private equity-backed firms have a pronounced presence in the Permian Basin, in Texas in New Mexico, which is the most prolific production area for natural gas and therefore methane pollution.
In our comment letter, we examined the Environmental Defense Fund's (EDF) 2021 Permian Methane Analysis Project (PermianMAP), which independently uses aerial surveillance to detect flaring activity, providing important insights into methane emissions that may not otherwise have been accurately tracked or reported.
We analyzed the operators in the PermianMAP sample and found that around 1 in 3 of the upstream and midstream operators surveilled by EDF are either owned by private equity firms or have joint ventures with them.[1]
Some of these operators with private equity backing are among the worst methane polluters in EDF's sample. For instance, flyovers of the largest polluter in the sample's operations, Targa Resources, which had a joint venture with Stonepeak Infrastructure Partners,[2] detected methane plumes totaling over 22,000 kg/hr. These large emission rates are not one-off events. Rather, these totals represent persistent detections of methane emissions as 62 percent of the flyovers over Targa Resources' operations detected methane emissions. Methane emissions were detected in over 50 percent of the flyovers for other private equity-backed operators such as Navitas Midstream (64 percent), and Enlink Midstream (48 percent).
A review of drilling permits examined by Rystad suggests that the market share of private operators in the Permian is likely to increase. Rystad's top-30 private operators list, based on the number of approved new horizontal drill permits between January and May 2021, is dominated by Permian-focused producers, including private equity-backed operators such as Tap Rock (backed by NGP Energy Capital), CrownQuest (backed by Lime Rock Partners), and Spur Energy Partners (backed by KKR).
The Permian is just one example, but private equity firms have active holdings across other drilling basins as well. PESP's letter to the EPA cites recent reporting by the Colorado Sun found 42,000 ownership changes of oil wells across Colorado in the past five years, with private equity-backed companies frequently involved in both sides of transactions. For example, the Sun found that across Colorado's Western Slope, private equity-owned operators have acquired 12,000 wells including Caerus Oil backed by Oaktree Capital; and Terra Energy backed by Kayne Anderson and Warburg Pincus.
PESP's letter to the EPA emphasized the urgency of enacting strong rules and the unequivocal need for rapid reductions in methane as a potent greenhouse gas and key driver of climate change. We also suggested how proposed rules could be strengthened to achieve the crucial objectives of rapidly reducing methane and harmful pollutants that disproportionately impact low-income communities.
---
[1] EDF's Summer 2021 PermianMAP data includes 71 operators in the Permian sub-basins Delaware and Midland. In our analysis, we only included those operators that experienced three or more flyovers to document emissions. Thus, the total sample size is 64 operators, from which 23 are private equity-backed and 41 are not private equity-backed. From this sample of 64 operators
[2] Stonepeak Partners, "Targa Resources Corp. – JV Co.," January 6, 2022, https://stonepeakpartners.com/investments/targa-resources-jvco/. $960 million joint venture was announced in 2018, and covered midstream pipeline assets originating in the Permian, https://www.globenewswire.com/news-release/2018/02/06/1333964/14074/en/Targa-Resources-Announces-1-1-Billion-of-Development-Joint-Ventures-with-Stonepeak-Infrastructure-Partners.html