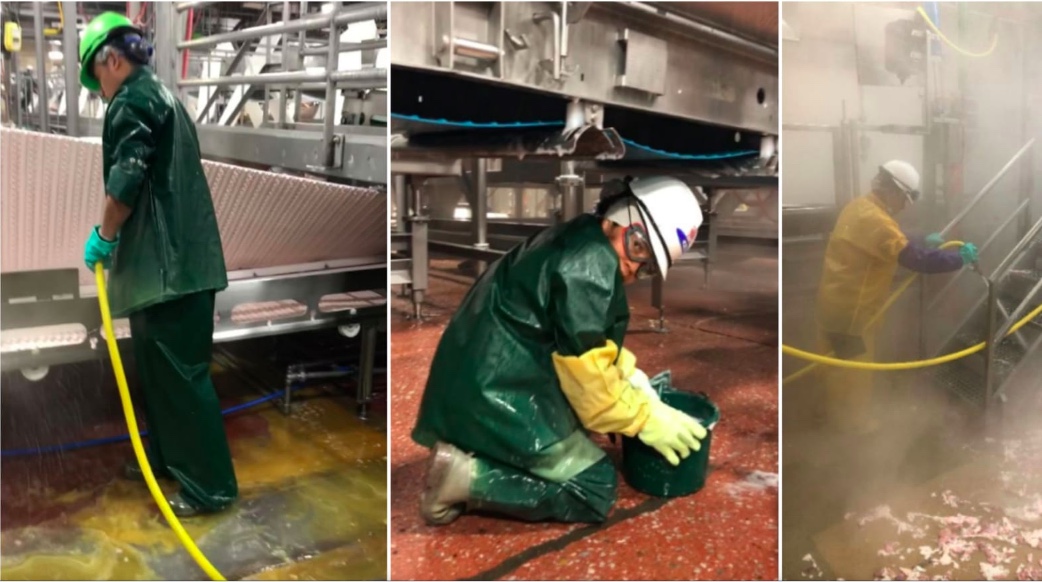 Post PSSI-scandal, Blackstone should ensure labor rights across its portfolio
After reaching an agreement protecting workers' right to organize a union at Blackstone-owned PSSI with the United Food and Commercial Workers Union (UFCW), The Blackstone Group should use the lessons from one of the worst modern corporate scandals to proactively guarantee labor rights across its portfolio, by making similar "neutrality"commitments and embracing a portfolio-wide set of labor standards, like the Private Equity Labor Rights Platform.

In November, 2022, after news broke that the US Department of Labor (DOL) won an injunction against Blackstone-owned Packers Sanitation to end "oppressive child labor," company executives denied any widespread problems and vowed to "defend [themselves] vigorously against these claims."

Over the next eight months, Blackstone slowly came around to acknowledging there was a problem, but insisting at each turn that the problems were isolated events caused by low-level managers. However, the US DOL said "The child labor violations in this case were systemic and reached across eight states, and clearly indicate a corporate-wide failure . . . at all levels . . . Our investigation found Packers Sanitation Services' systems flagged some young workers as minors, but the company ignored the flags."

Blackstone told 60 Minutes that "extensive pre-investment due diligence showed PSSI had industry-leading hiring compliance…" Yet 60 Minutes observed that "diligence failed to find what was obvious to investigators watching a shift change in a parking lot."

As PESP has previously reported, while private equity owners frame child labor as an anomaly inconsistent with their values, it is clear that child labor violations are actually the byproduct of broader labor issues. Where low wages and dangerous working conditions are the norm, filling unappealing positions is often relegated to staffing agencies and subcontractors that may skirt the law.

After continued bad press, pressure from labor-rights groups, and inquiries from Blackstone investors across the political spectrum, including pension funds in California, New York, South Dakota, and others, PSSI reached an agreement with the UFCW to enable workers to organize to improve working conditions and wages.

PESP welcomes this development and congratulates Packers Sanitation workers in their fight for improved working conditions.

As UFCW President, Marc Perrone said: "The problems we have witnessed in the industry must firmly remain a thing of the past and we believe that good, strong, union contracts are crucial to protecting all meatpacking and food processing workers."

Well before the child labor scandal broke, PESP wrote the report Profit Over Safety: Private Equity's Leveraged Bet on Packers Sanitation, asking why Blackstone took millions out of the company in dividends, while it remained an extremely dangerous workplace with several employee deaths during Blackstone's ownership. The company also spent significant resources on "union-avoidance" firms to discourage unionization over these very same conditions after acquisition by Blackstone.

It remains important to ask why it took one of the largest child labor scandals in modern history and eight months for Blackstone to acknowledge employees' labor rights as a key factor in guaranteeing good working conditions across one of its largest portfolio companies. It will be crucial for the lessons of PSSI to prove a pivot point for Blackstone in embracing a proactive strategy to guarantee safe working conditions and labor rights across its portfolio.

Blackstone has half a million employees across its portfolio companies, making it one of the largest employers globally. As the LA Times recently reported, Workers at the Fairfield and Aloft Los Angeles Airport hotels owned by Blackstone Real Estate Partners VIII went on strike earlier in July, citing low wages as one of their key concerns. 
Blackstone should take a high-road approach and adopt enforceable labor standards such as the Private Equity Labor Rights Platform across its portfolio companies to improve working conditions and manage labor risks.
Additionally, Blackstone can immediately commit to similar agreements that protect workers' right to organize across its portfolio companies and commit not to spend resources on union-busting tactics.