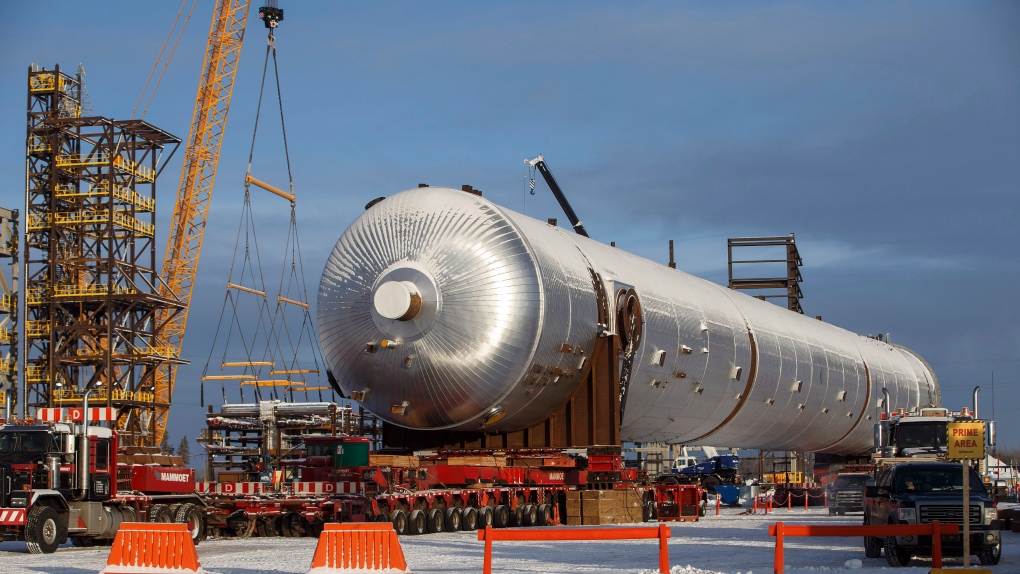 Brookfield Asset Management Raised $7 Billion for a Climate Transition Fund, but Just Paid $6.7 Billion for an Oil Sands Pipeline Company
Brookfield Asset Management is moving forward with a $6.7 billion takeover of an oil sands pipeline company at the same time it announced the first close of its fund that will invest in renewable power companies and businesses that aim to achieve carbon neutrality.
On July 27, the same day Brookfield announced it had raised an initial $7 billion on its Global Transition Fund, Inter Pipeline's board of directors recommended shareholder approval of Brookfield's sweetened offer.
Brookfield had launched a hostile takeover bid for Inter Pipeline earlier this year, and successfully elbowed aside competitors. 
In a statement Brookfield said it is committed to achieving net-zero by 2050 or sooner, and to accelerating the global net-zero transition. Possibly "the largest energy transition asset vehicle to date," Brookfield said The Brookfield Global Transition Fund will allow it to pursue large-scale "decarbonization-driven investment opportunities."
Yet Brookfield continues to invest billions of dollars in fossil fuels and fossil fuel infrastructure, including Inter Pipeline and LNG terminal operator Cheniere Energy Partners.  In addition, Brookfield subsidiary Oaktree Capital Management has continued to invest in fracking companies like FourPass Energy and Diversified Gas & Oil.
The UN IPCC's alarming climate change report "must sound a death knell for coal and fossil fuels, before they destroy our planet," said UN Secretary-General António Guterres. The International Energy Agency's Net Zero by 2050 pathway calls for no new fossil fuel projects to be developed.
Yet despite the climate crisis and substantial underperformance, private equity firms like Brookfield continue to hold, build and buy more fossil fuel assets.
Inter Pipeline is a major petroleum transportation and natural gas liquids processing business based in Calgary, Alberta, Canada. 
Given their massive fossil fuel exposure, private equity firms have a crucial role to play in addressing their contributions to climate change and being transparent about the financial and social risks of their continued exposure to the fossil fuel sector. 
Photo: The Canadian Press