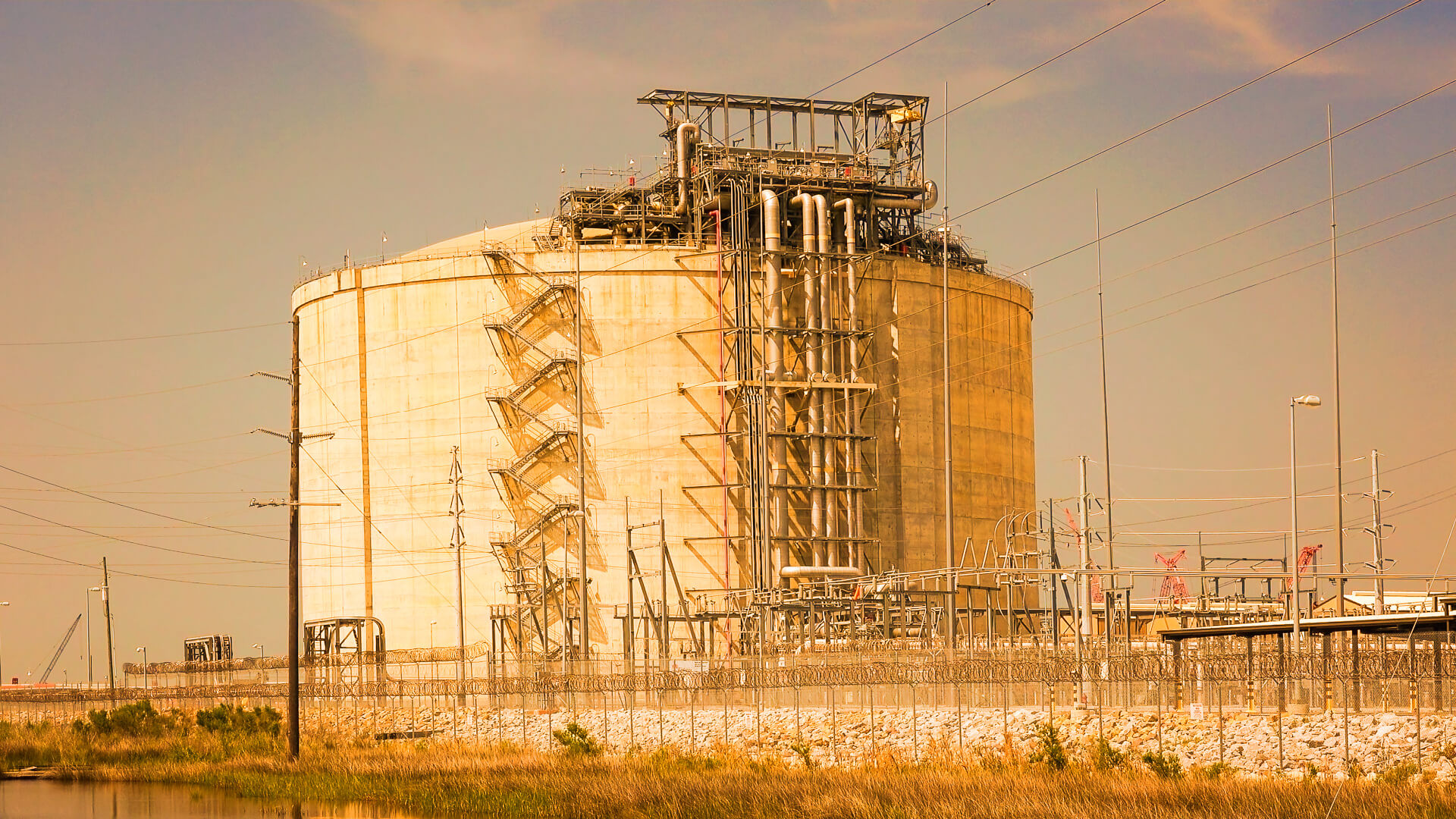 Private equity firms double down on new, dirty LNG investments
Multiple public pensions have capital tied up in new billion-dollar PE fossil fuel funds
As climate-driven natural disasters continue to affect the United States this year, new liquid natural gas (LNG) projects are still moving forward with development. Commonwealth LNG in Cameron, Louisiana and the proposed Rio Grande LNG project in Brownsville, Texas have both recently received large, private investment in order to fund their expansion. At the center of this LNG expansion is new capital provided by private equity (PE) firms. Overall, PE has played a significant role in enabling the United States to become the world's largest LNG exporter.
Kimmeridge Invests in Dirty Commonwealth LNG
Just last month, Commonwealth LNG achieved a final investment decision (FID) on its 9.3 million tonnes per annum (mtpa) LNG export facility, in part because of investment from private equity firm Kimmeridge Energy Management Company. The Kimmeridge investment in Commonwealth is driven by the largest oil and gas fund, Kimmeridge Fund VI LP, the firm has raised since its establishment in 2012.
Most notably,Canada Pension Plan (CPP) Investments committed $100 million to the massive Kimmeridge Fund VI.
"Canada's national pension manager claims that it's 'difficult to overstate the urgency of reducing GHG emissions,' and then quietly funnels the retirement savings of 21 million Canadians into private equity funds expanding the production and export of fracked gas," says Patrick DeRochie, Senior Manager of Toronto-based Shift Action for Pension Wealth and Planet Health and a contributor to the Canada Pension Plan. "By financing LNG expansion, CPP Investments makes a mockery of its own net-zero commitment and undermines its own purpose: to provide Canadians with retirement security by achieving a maximum rate of return without undue risk of loss."
Investment in Commonwealth LNG utilized funds from both Kimmeridge's sixth fund and its fifth flagship fund, which concluded in 2019 with a total value of $816 million. Additionally, Kimmeridge has doubled down on pushing this LNG facility forward by signing a 20-year purchase deal with Commonwealth for two million tonnes per annum of gas product.
GIP delves into Rio Grande LNG
Additionally this summer, Rio Grande LNG announced that private equity firm Global Infrastructure Partners (GIP) had made a $3.5 billion commitment to Phase 1 of the project. Through GIP's investment fund, it has a minimum 46% ownership stake in Rio Grande LNG, the largest stake. This comes after French bank Société Générale pulled its financing for the project earlier this year.
There is already a significant amount of community and legal opposition to the development of this terminal. Communities such as the Carrizo/Comecrudo Tribe of Texas, South Padre Island, Port Isabel, Laguna Vista, Long Island Village, and residents of Laguna Heights oppose this PE-backed Rio Grande LNG project. They fear that LNG development would harm their fishing and nature tourism industries, threaten the endangered ocelot's habitat, bulldoze sacred native lands, and negatively impact low-income communities of color through pollution.
"If Rio Grande LNG moves forward, the pollution from these gas projects would destroy our community's way of life that depends on shrimping, fishing, and a healthy ecosystem," said Bekah Hinojosa of Brownsville, TX with South Texas Environmental Justice Network. "We demand these private equity companies immediately drop their support for LNG for the sake of poor communities of color along the Gulf Coast and our climate."
LNG has been widely debunked as a clean source of energy. Natural gas is predominantly methane, a greenhouse gas that is 86 times more damaging than CO2, during its first two decades in the atmosphere, and is responsible for 30 percent of the rise in global temperatures since the industrial revolution. Methane leaks into the atmosphere, making it the second biggest driver of climate change.
"At a time when the International Energy Agency has said we must reduce our use of coal, oil and gas, we still see private equity firms raising huge sums to expand fossil fuel production," said Nichole Heil, research coordinator at the Private Equity Stakeholder Project. "Kimmeridge and GIP have raised billions in fossil fuel funds during the hottest summer on record in the world. Because of the opaque nature of its business model, private equity can hide in the shadows as it drives fossil fuel expansion. Unfortunately, the local communities around these new LNG projects will be the first to bear the brunt of the facilities' environmental hazards, all while leaked methane accelerates global temperature rise."
Pension Funds Drive LNG Expansion
The capital needed to fund these private equity investments have come largely from pension funds for public employees such as teachers, nurses, and firefighters. Private equity firms have created large climate risks for the investors providing their capital, especially as these firms act as fiduciaries of public sector workers' retirement savings. Pensions that invested in the two Kimmeridge funds backing Commonwealth LNG include:
Pension funds that have capital committed to GIP V include:
"These large, public pension funds have significant exposure to the harms new LNG projects pose," Heil said. "Beneficiaries of these pension funds may not even know that their retirement money is being invested in fossil fuel projects. Private equity firms like Kimmeridge and GIP are not only worsening the climate crisis but also putting public employee pensions at risk and harming local communities."
---
*The San Francisco Employees Retirement System is invested in Kimmeridge Energy Fund V via it's investment in Kimmeridge Energy Net Profits Interest Fund V, an entity of Kimmeridge Energy Fund V (see page 131).