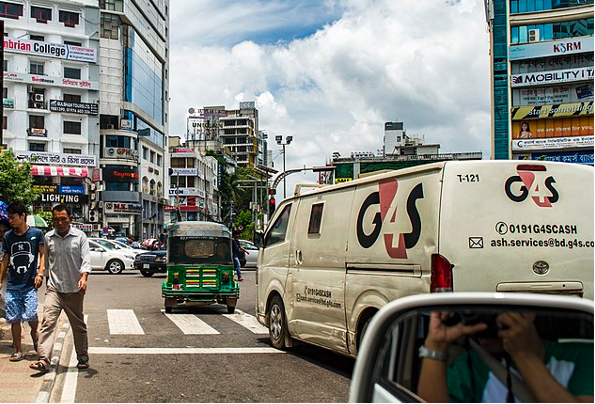 Private Equity Firms Warburg Pincus and BC Partners Vie to Become Third Largest Private Sector Employer in the World with G4S Deal
The largest private sector employers in the world, Walmart and Amazon, are well known names.
Now, two lesser-known private equity firms, BC Partners and Warburg Pincus, the latter where former US Treasury Secretary Timothy Geithner now serves as president, are vying to become the third largest.
The private equity firms and their portfolio companies are in a bidding war to acquire UK-based security company G4S, which has more than 530,000 employees globally. On December 2, BC Partners raised its offer for the firm. Last week, Warburg Pincus bid more, winning G4S' support. BC Partners has indicated that it may raise its offer further.
The proposed acquisition would more than triple the total number of employees at either BC Partners' or Warburg Pincus' portfolio companies, from around 250,000 to more than 780,000, effectively making it the third largest private sector employer globally (not counting state-owned companies).
The vast majority of these employees are essential workers, unable to work remotely during the pandemic and working in environments where they face exposure to COVID-19. Many of these employees are workers of color and/or immigrants.
G4S has faced criticism for its business operating prisons and detention centers and has been blacklisted by investors for its treatment of migrant workers in Qatar and the UAE.
Neither Warburg Pincus nor BC Partners have laid out their plans to address these issues.
Last month, the Private Equity Stakeholder Project released a report for institutional investors, "How is BC Partners Managing Human Capital Risk at its Portfolio Companies?"
Warburg Pincus' and BC Partners' attempts to acquire G4S may portend a new round of private equity buyouts that impact millions of workers in total.
As private funds firms are sitting on $2.5 trillion ready to invest (see CNN, Nov 15: "A wall of money is ready for the post-pandemic economy"), we are beginning to see larger acquisitions by private equity firms (for example, Roark Capital's recently announced acquisition of Dunkin Donuts' parent) that impact tens or hundreds of thousands of workers.