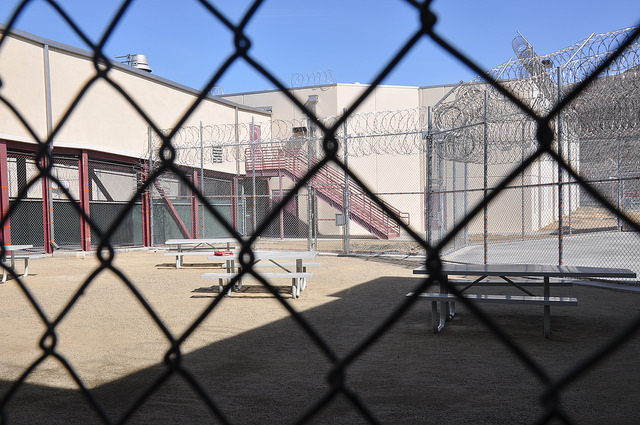 Private equity-owned health care providers could exacerbate COVID-19 outbreaks concerns at jails, prisons, and detention centers
Two of the largest health care providers to jails, prisons, and detention centers in the US, Wellpath and Corizon, are owned by private equity firms, HIG Capital and BlueMountain Capital, respectively.
Resources:
In a recent Guardian article, public health officials from various research and policy institutions across the US stressed the need for additional attention to be paid to incarcerated or detained individuals who are at high risk of contracting and spreading COVID-19.
"We know the coronavirus spreads quickly in closed spaces, like cruise ships, nursing homes — and jails and prisons," says Tyler Winkelman, co-director of the Health, Homelessness, and Criminal Justice Lab at the Hennepin Healthcare Research Institute in Minneapolis. Many incarcerated individuals also have chronic conditions, like diabetes or HIV, which make them vulnerable to severe forms of COVID-19.
Coronavirus takes hold in jails and prisons
Not only is private health care in jails and prisons strained or inadequate, but these are places where social distancing is impossible, and jail or prison cell bars are not enough to stop COVID-19's spread. "They sleep and live in very close proximity, sharing toilets, sharing showers," Lizzie Buchen, criminal justice project director for the ACLU of Northern California says.
Although COVID-19 tests are in short supply, individuals working for or incarcerated patients at facilities served by Corizon and Wellpath have already been affected:
Health care provision in correctional facilities is often substandard and understaffed, which means that incarcerated individuals are not monitored regularly enough. "Symptoms need to be addressed quickly, not once a week or twice a week," Winkelman says.
Although facilities served by HIG Capital's Wellpath (which is the result of a merger between Correct Care Solutions and Correctional Medical Group Companies) and BlueMountain Capital's Corizon are trying to ramp up their screening processes and develop backup plans, the companies have histories of poor health care provision and inadequate staffing, wrongful death lawsuits, an inability to prevent viral outbreaks, and scrutiny from elected officials.
Poor healthcare provision and inadequate staffing
A CNN analysis of federal court records over the past five years shows that Wellpath has faced lawsuits alleging "that pregnant women have been subjected to inhumane and dangerous conditions and treatment that in some cases have allegedly led to miscarriages and infant deaths."
In a June 2019 investigation in Michigan after the death of an incarcerated individual, a Wellpath employee who claimed she was a registered nurse, was discovered to be a licensed EMT, an individual with far less training than a nurse. This follows multiple cases of similar inadequate staffing in other prisons around the country.
Between July 2015 and December 2018, Kansas levied nearly $6.5 million fines against Corizon for under-staffing. Over the past five years, Corizon has faced at least $16 million in fines, penalties or lost revenue due to inadequate staffing levels and failures to improve patient health care from around the country.
Wrongful death lawsuits
Corizon and Wellpath have been sued about 1,500 times during the past six years over matters related to alleged neglect, malpractice, and wrongful injuries or deaths.
In 2018, a federal judge in Oregon approved a $10 million judgment against Washington County and Corizon, for the death of an incarcerated individual in the county jail. The settlement is the highest Corizon has ever paid in a judgement of this kind and it also means that Corizon and the county accept responsibility for the death.
Inability to prevent outbreaks at facilities
Earlier this year, Wellpath failed to prevent a viral outbreak of mumps in a Fresno County Jail in California.
Over the past two years, lawsuits have been filed in Idaho and Michigan alleging that Corizon has failed to properly treat and contain hepatitis C and scabies prison outbreaks, respectively.
Scrutiny from elected officials
Correctional healthcare companies face growing regulatory efforts to reform their practices. In September 2019, Senator Elizabeth Warren and Representatives Alexandria Ocasio-Cortez and Mark Pocan sent letters to HIG and BlueMountain asking the firms to provide information about their stake in correctional services, their revenue and if they had paid fees for violating federal or state laws.