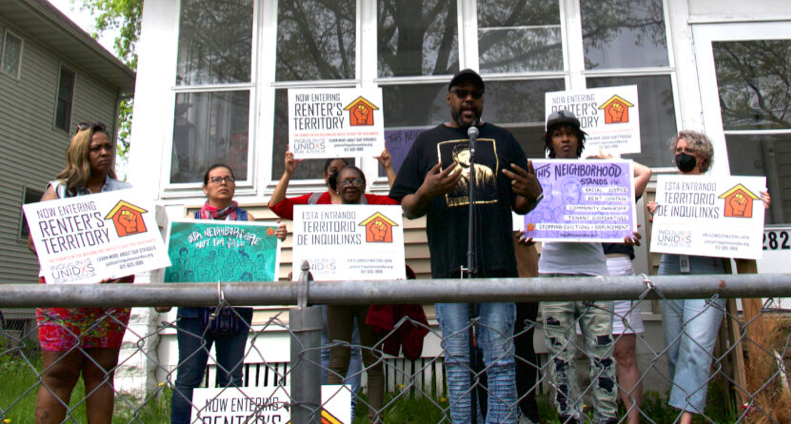 Progress Residential Must Meet Additional Conditions to Operate in Minneapolis
Progress Residential's troubles in Minnesota continued as a subsidiary of the company, Front Yard Residential, must now comply with additional regulations in order to operate in Minneapolis. The conditions include:
A 6 month moratorium on acquiring new properties.
Attending a remedial landlord workshop
Cooperating with housing code inspections; and
Hiring properly certified professionals to perform maintenance in a timely manner.
Star Tribune, January 12, 2023: "Minneapolis imposes lengthy conditions on troubled corporate landlord"
"Property management for these rental properties has not consistently met minimal housing standards," the city of Minneapolis stated.
Front Yard Residential owns over 223 properties in Minneapolis, most of them concentrated on the city's Northside. Several years ago, the city began portfolio-wide inspections of the properties and found violations about 58% of the time. According to the Star Tribune, the city had to take the company to court nine times for violations that had not been fixed between June 2021 and September 2022.
Progress Residential tenants in Minneapolis have been organizing with Inquilinxs Unidxs por Justicia/ United Renters for Justice for safe and dignified housing after going years without necessary repairs for issues related to lead paint, black mold, pest infestations, flooding, and electrical hazards. Many tenants have won monetary compensation, repairs, and opportunities to move into different Progress Residential homes, through actions such as protests at local Progress Residential offices, engaging with investors, and paying their rent to the court via an escrow account rather than to Progress.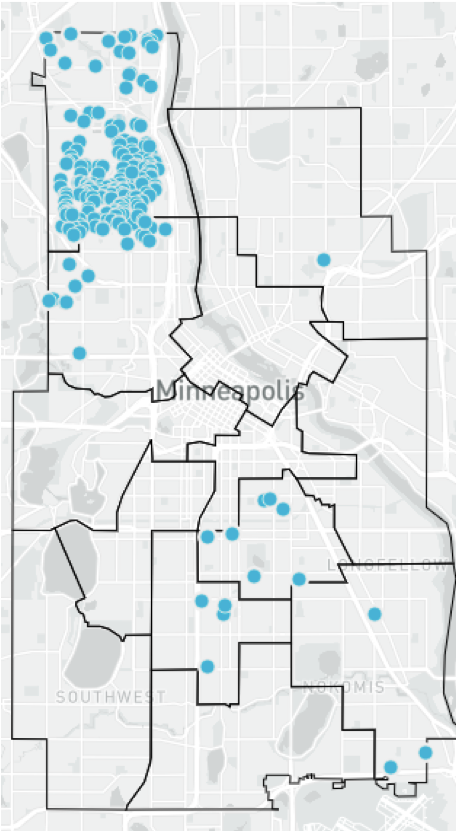 "We celebrate today's major win and thank all the tenants who organized to get these agreements passed," according to a statement from United Renters for Justice. "As long as the City of Minneapolis upholds these agreements, tenants are expected to see major improvements in their lives."
Progress Residential is now the largest single-family rental (SFR) company in the U.S.
Last year in Minnesota:
Attorney General Keith Ellison filed a lawsuit against Progress Residential's private equity owner Premium Partners, alleging that the company "failed to repair and maintain rental homes that lacked heat, had backed up sewers, doors and windows that would not close, mold, even wild animals." Attorney General Ellison stated that the company's "strategy of extracting profit from their tenants by claiming to provide them with prompt, high-quality maintenance and repair but actually leaving them in uninhabitable homes isn't just shameful, it's deceptive, fraudulent, and violates Minnesota law.[1]The lawsuit is pending.
The City of Columbia Heights, a suburb of Minneapolis, revoked the rental license of the Progress subsidiary Front Yard Residential, and notified tenants that they needed to vacate their homes within 45 days due to the company's failure to resolve maintenance issues at multiple properties.[2] The city stated that the violations included "missing or broken carbon monoxide detectors and smoke detectors, lack of functioning locks and latches on doors and egress windows, combustible material stored under basement stairs and near the furnace, mold in the kitchen, holes in the walls, illegal bedding in the basement, leaking plumbing, broken windows, and incorrectly installed or poorly maintained electrical wiring."[3]
[1] The Office of Attorney General Keith Ellison. "Attorney General Ellison Sues HavenBrook Homes, One of the Largest Landlords in Minnesota, for Failing to Repair Rental Homes, Violating Law," February 10, 2022, https:// www.ag.state.mn.us/Office/Communications/2022/02/10_HavenBrookHomes.asp.
[2] City of Columbia Heights City Council Agenda & Minutes, "Agenda Packet – City Council Meeting, January 10, 2022" pp. 150 – 155, https://meetings.municode.com/PublishPage/index?cid=COLUMBHTMN&ppid=be4a8e87-41cb-4972-b3e6-eea514f3f8e2&p=1.
[3] City of Columbia Heights, "City Statement Regarding HavenBrook Rental License Revocation," January 20, 2022, https://www.columbiaheightsmn.gov/news_detail_T17_R581.php.