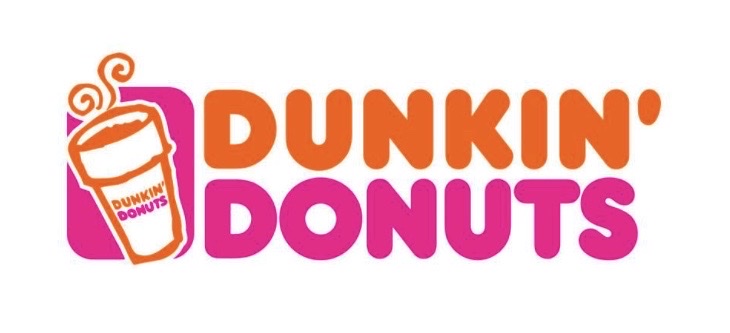 Roark Capital-owned Dunkin' Runs on Poverty Wages and Wage Theft
In December 2020, the Roark Capital-owned company Inspire Brands acquired Dunkin' Brands for $11.3. billon. Dunkin' Brands operates Dunkin' Donuts and Baskin Robbins.
Dunkin' Donuts, the second largest coffee chain in the U.S. behind Starbucks, has a long record of wage theft at its restaurants.
Since 2010, there have been more than 450 investigations by the US Department of Labor (DOL) Wage and Hour Division that have resulted in Dunkin' Donuts stores being ordered to pay over $1.5 million in back wages to over 3,600 of its workers for minimum wage and/or overtime violations.[i]
These are not isolated cases limited to just a few stores. The DOL found violations in 31 of the 39 states in which there are Dunkin Donuts stores.[ii]
In addition to the violations found by the Department of Labor, there have been private lawsuits, such as the class action lawsuit that was settled in 2017 by the owner of 18 Chicago-area Dunkin Donuts stores.[iii] The lawsuit alleged that workers had not been paid for all overtime and minimum wages they were due, and that the franchise owner had instructed managers to change the recorded clock-in and clock-out times in the computer databases to make it appear that the employees worked fewer hours than they actually did.[iv]
What will Roark Capital and Inspire Brands do to address wage theft at Dunkin' Brands?
Dunkin' Donuts "crew members" are paid an average of $11/hr, according to job site glassdoor.com[v], which means even when they receive all the wages they are entitled to, a full-time worker earns just $22,880/yr. Dunkin's wages are so low that many of the company's workers have turned to public assistance in order to afford health care, food, and other basic necessities. A recent report form the US General Accounting Office (GAO) found that Dunkin' Donuts had among the highest number of workers relying on Medicaid and food stamps in multiple states. 
The multitude of wage theft cases at Dunkin' Donuts stores could be a liability for Roark Capital and Inspire Brands, especially in light of a federal court ruling last year.
In September 2020, a federal judge struck down a Trump administration rule regarding whether a corporate parent could be held liable as a "joint employer" for violations by a franchisee of the wage-and-hour provisions of the federal Fair Labor Standards Act. 
The Trump administration's rule had a very narrow definition of joint employer – only if the corporate parent exercised significant control over the employee's work, such as by hiring, firing, or supervising.[vi]  This made it harder for employees of a franchise, like Dunkin' Donuts, to hold the parent corporation responsible for minimum wage and overtime violations committed by their franchisees.[vii]
The judge's ruling expanded the circumstances of when a parent corporation is considered a joint employer and liable for its franchisees' actions. Under the broader definition, a business can be deemed a joint employer if it has the authority to control, even indirectly, the terms and conditions of employment.[viii]
This means that Roark's Inspire Brands and other Roark portfolio companies could be held responsible for wage and hour violations by their franchises.
In response to the recent court decision, Mark Siebert, founder of iFranchise Group, which consults for several Roark-owned franchisors including Buffalo Wild Wings and Auntie Anne's Pretzels, said that franchisors either need to "exercise more control, to make sure their franchisees are in compliance with all the HR laws that are out there, in which case they incur more expense. Or they can try to stay as far away as possible from control," and risk losing control of the brand.[ix]
Which path will Roark Capital and its Inspire Brands choose to address wage theft at Dunkin' Brands and other portfolio companies?
---
[i] May 18, 2021 download of a dataset posted by the US Department of Labor Wage and Hour Division at https://enforcedata.dol.gov/views/data_summary.php
[ii] There are no recorded violations in AR, AZ, HI, IN, IA, LA, MN, or WV.
[iii] 1:16cv4936, Padilla Et Al V. Ruby Foods, Inc. Et Al
[iv]https://issuu.com/tulsacountybarassoication/docs/tulsa_lawyer_magazine_december_2016
[v]https://www.glassdoor.com/Hourly-Pay/Dunkin-Donuts-Crew-Member-Hourly-Pay-E19153_D_KO14,25.htm, accessed May 18, 2021
[vi] https://www.huschblackwell.com/newsandinsights/the-biden-administration-expected-changes-at-the-department-of-labor?utm_source=Mondaq&utm_medium=syndication&utm_campaign=LinkedIn-integration
[vii]https://www.nytimes.com/2020/09/09/business/economy/labor-joint-employers.html
[viii] https://www.huschblackwell.com/newsandinsights/the-biden-administration-expected-changes-at-the-department-of-labor?utm_source=Mondaq&utm_medium=syndication&utm_campaign=LinkedIn-integration
[ix]https://thecounter.org/federal-judge-joint-employer-dol-department-of-labor-fast-food-mcdonalds/