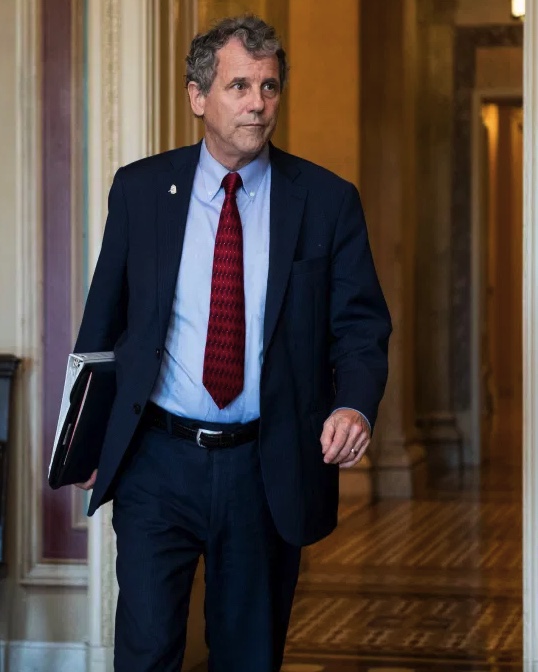 Senate Banking Chair Questions Why Pretium Partners Has Filed Eviction Actions Despite the CDC Moratorium and at Higher Rates in Majority-Black Counties
In response to coverage by NPR and Bloomberg, Senate Banking Committee Chair Sherrod Brown is requesting a briefing by private equity firms Pretium Partners to talk about compliance with the CDC eviction moratorium and the company filing eviction actions at higher rates in majority-Black counties.
NPR, June 10, 2021: Senator Presses Landlord Over Report It Evicts Black Renters At Higher Rates
Brown, Chairman of the U.S. Senate Committee on Banking, Housing, and Urban Affairs, wrote, "While evictions can have long-lasting, damaging effects on renters in normal times, they are especially troubling during a pandemic where safe, stable housing can literally mean the difference between life and death." 
Brown's letter to Don Mullen, a former Goldman Sachs partner and founder and CEO of Pretium Partners, also stated, "In establishing and extending its federal eviction moratorium, the CDC noted the importance of the moratorium in protecting the health of renters and the public. 
The letter cites NPR and Bloomberg's coverage of PESP's research on evictions during the pandemic and disparate impacts on Black renters.
Private Equity Stakeholder Project, April 14, 2021: PANDEMIC EVICTOR: Don Mullen's Pretium Partners Files to Evict Black Renters, Collects Billions From Investors
As Law 360 notes, the moratorium was intended as a public health measure to keep at-risk renters out of shelters and crowded living situations conducive to COVID-19 spread.
Law 360, June 10, 2021: Senate Banking Chair Knocks PE Firm On Pandemic Evictions
Bloomberg also reports on PESP's findings on how a disproportionate number of the filings were in majority Black areas, according to court filings. Brown wants a briefing from Pretium by June 24 on its "attempts to kick tenants out of rental homes despite a U.S. moratorium on evictions during the pandemic."
Bloomberg, June 10, 2021: Senate's Brown Demands Briefing From Pretium on Evictions
Photo Credit: Roll Call