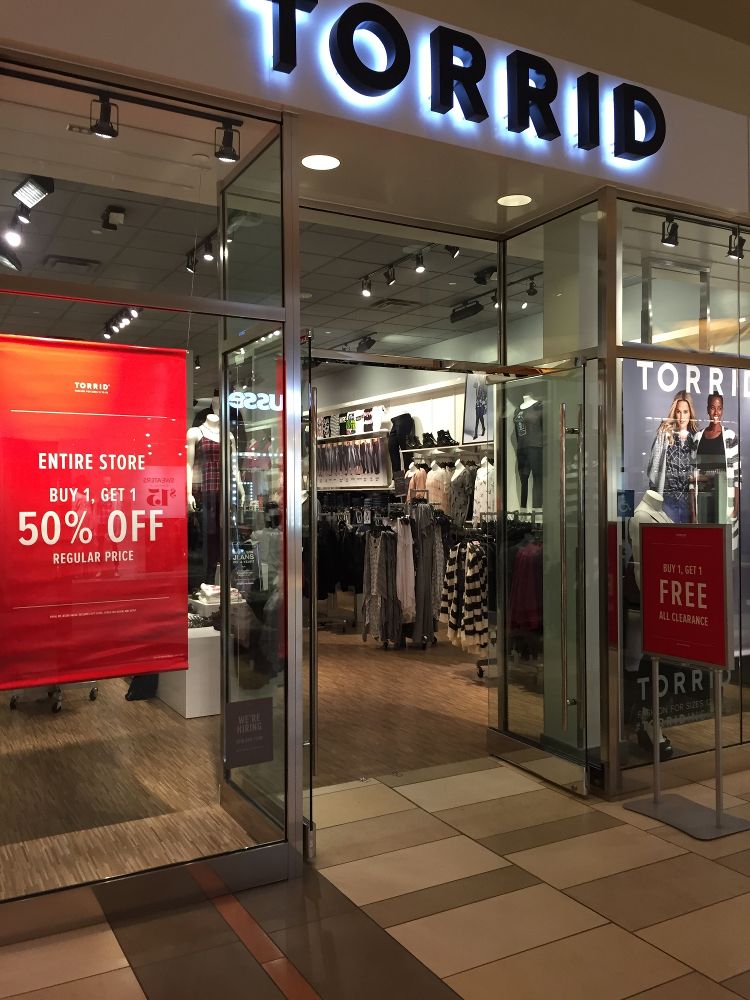 Sycamore Partners-owned company, Torrid involved in labor dispute at a Guatemalan garment factory
PESP sent an alert in December detailing how Sycamore Partners' strategy has hurt workers and generated poor returns for investors. Since November, Sycamore Partners has ignored multiple messages requesting a meeting to discuss how it can improve conditions for the workers it employs and those in its supply chain.
In addition to the concerns within Sycamore Partners' companies' supply chain detailed in PESP's investor alert, there is an ongoing labor dispute at JNB Global, a Guatemalan supplier to Sycamore-owned Torrid.
JNB Global is a factory in Guatemala that makes clothing for Torrid, a clothing retailer that has been owned by Sycamore Partners since 2013. In November 2020, JNB Global demanded that all its employees sign new contracts that would reset the clocks on their employment, meaning they would no longer qualify for benefits such as days of vacation based on their length of service.[1] Workers at the factory speculate that JNB Global did this because it didn't want to pay out accumulated severance for the number of years they had worked. This is a violation of Guatemalan labor law, which requires companies to compensate employees with a severance payment equal to one month of salary for each year of service.[2] Workers who refused to sign these contracts were terminated without severance.[3]
Sycamore Partners has a responsibility to resolve labor rights violations in its supply chain. Without suppliers like JNB Global, Torrid would not have products to sell and would not be profitable to Sycamore Partners and its investors.
This is not the first time there have been serious labor concerns in Sycamore Partners' supply chain. In July 2022, IndustriALL Global Union alleged that anti-union practices were taking place at PT Tainan Enterprises Indonesia, which is reported to supply brands including Ann Taylor.[4] In 2021, Thai garment workers that worked for Brilliant Alliance, a factory that supplied Sycamore Partners-owned Lane Bryant and Torrid, were laid off without their legally mandated severance.[5]
Sycamore Partners has a duty to its investors and the workers its portfolio companies employ to address labor concerns at its companies and in its supply chain. Failure to address these concerns may increase costs and create material risks for portfolio companies. Talbots settled a wage and hour lawsuit for nearly $3 million in 2018, a cost that could have been avoided under more responsible stewardship.[6] Victoria's Secret ultimately stepped up and financed the more than $8 million severance payout to the Brilliance Alliance workers in Thailand, resulting in negative publicity on Sycamore Partners' failure to contribute.[7]
PESP has reached out to Sycamore Partners asking to discuss a resolution to the situation at JNB Global in Guatemala through dialogue with workers and stakeholders, but has not heard back.
[1] ttps://www.workersrights.org/commentary/target-supplier-jnb-global-fires-workers-and-steals-severance/
[2] https://www.bizlatinhub.com/employment-law-guatemala/
[3]https://sourcingjournal.com/topics/labor/target-jnb-global-worker-rights-consortium-guatemala-garment-factory-workers-404467/
[4]Garment Company in Indonesia Reinstates . IndustriALL Union. (2022, November 1), https://www.industriall-union.org/garment-company-in-indonesia-reinstates-union-leader, Indonesia: Garment factory supplying brands. (2022, August 22). Business & Human Rights Resource Centre. https://www.business-humanrights.org/en/latest-news/indonesia-garment-factory-supplying-brands-incl-ann-taylor-gap-macys-accused-of-union-busting-ordered-to-reinstate-dismissed-leaders-incl-co-responses/
[5]https://www.usnews.com/news/business/articles/2022-05-26/thai-garment-workers-win-8-3m-in-back-pay-after-layoffs
[6]Lopez v. Talbots, Inc., Case No. RG15785672 (Superior Court of the State of California for the County of Alameda. Apr. 17, 2018) Judgement accessed via Superior Court of Alameda County Public Portal https://www.eportal.alameda.courts.ca.gov
[7]https://www.workersrights.org/press-release/thai-workers-win-historic-8-3-million-in-back-pay-financed-by-victorias-secret/