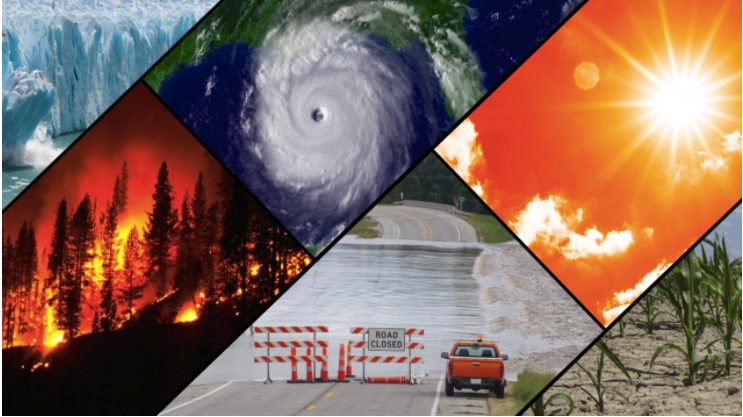 University Researchers Zero in on Private Equity and Public Pension Funds Fueling the Climate Crisis
UW News interviewed Riddhi Mehta-Neugebauer, the former research director of the Harry Bridges Center for Labor Studies (Center) at the University of Washington and Michael Mccann, the Gordon Hirabayashi Professor for the Advancement of Citizenship about the Center's report "Private Equity, Labor's Retirement Capital, And The Climate Crisis," following a forum discussion with representatives from labor, public pension funds, Indigenous groups and grassroots organizations around North America. They also published an op-ed on the topic in Yes Magazine.
UW News, October 29, 2021: How public pension funds can help address climate change
McCann and Mehta-Neugebauer discussed the relationship among public pension funds, private equity and climate change with UW News. McCann observed:
The majority of private equity energy funds have underperformed comparable buyout funds over the past decade. On the other hand, over a similar period, renewable energy stocks beat a fossil fuel-focused strategy by more than threefold. Yet total investment in renewable energy assets is still lagging. And the heavy debt that private equity firms typically load onto their portfolio companies resulted in private equity-owned oil and gas companies dominating the unusually high number of bankruptcies in the energy sector last year.
Mehta-Neugebauer told UW News:
Private equity firms extoll their commitment to environmental and sustainable goals, but they fail to disclose the thousands of miles of oil and gas pipelines they manage, or the acres of oil wells they own, or the extent to which communities and ecosystems are impacted by their operations. Thus, private equity's pension fund investors do not have an accurate understanding of the public health and climate risks associated with private equity's ever-expanding fossil fuel footprint and run the risk of making investment decisions based on inaccurate and incomplete information — a serious fiduciary risk.
UW News noted that public pension funds manage $4 trillion nationally and represent the retirement plans of 20 million U.S. workers. Therefore, "where that money is invested has a lot of ramifications."
"It is time that private equity also acts upon information the rest of the world seems to already understand," said Mehta-Neugebauer. "Willfully expanding fossil fuel infrastructure amid intensifying opposition exposes pension fund investors and retirees to investment risks, and exposes all of us to more dangerous climate and public health outcomes."
Yes! Magazine, November 1, 2021: The Hidden Side of Fossil Fuel Investments: Private Equity
In their op-ed Mehta-Neugebauer and Mccann cited PESP's recent report: "Private Equity Propels the Climate Crisis: The risks of a shadowy industry's massive exposure to oil, gas and coal," whose findings conclude that "even with predictions of declining fossil fuel demand, increased regulatory pressure, and a growing list of climate-induced natural disasters, private equity firms continue banking on our extractive fossil fuels."
Practical solutions to address private equity's role in the climate crisis include labor union trustees of pension funds and their allies demanding "comprehensive climate risk disclosures from the private equity industry" and urging "transitions to carbon-free portfolios by 2030."
Mehta-Neugebauer and McCann concluded:
Pension fund trustees need to stop letting private equity off the hook and demand stronger and more comprehensive climate-related disclosures that go well beyond the private equity firms' glossy sustainability reports—all of which tout the firms' commitments to a clean energy future, but fail to disclose the breadth of their fossil fuel assets or their climate risks. This is an evasive and misleading corporate practice often referred to as "greenwashing." A better understanding of the climate risks associated with private equity investments can help not only to protect the environment, but also to secure higher investment returns—ensuring a more sustainable future for retirees as well as the planet.