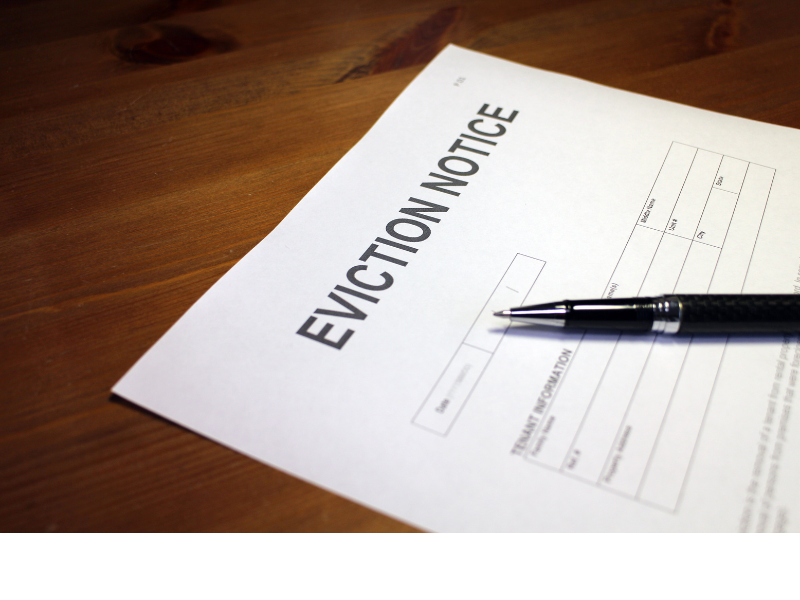 VineBrook Homes' predatory practices harm tenants and community
"They are one of the worst landlords in our service area. They charge improper, or in some cases, illegal fees, they lock people out of the [online] rent portal when the tenant doesn't pay these improper fees, they give the tenant no way to contest the fees, and then immediately file eviction," attorney at Legal Aid Society of Southwest Ohio, which has handled hundreds of evictions over the last two years from private-equity backed VineBrook Homes.
"'Easy to bully': A corporate landlord in Cincinnati is aggressive in trying to evict tenants, critics say," NBC News, Nov. 22, 2022
NBC News recently investigated private-equity backed VineBrook Homes, which legal aid lawyers in Cincinnati call "one of the most aggressive landlords in bringing eviction proceedings against its residents." VineBrook Homes owns over 24,000 single family rental homes in mostly low-income areas, especially concentrated in Alabama, Indiana, Missouri, Mississippi, and Ohio.
Vinebrook Homes is backed by Access Capital Partners and Nexpoint Real Estate.
The president of The Port of Greater Cincinnati Development Authority labeled VineBrook's treatment of tenants "predatory," saying that "It's easy to bully them [the tenants], not take care of their needs, evict them if you don't like them or raise their rents."
Evictions
In Cincinnati housing court, Vinebrook Homes tried to evict Jenike Allen for failing to pay a rent hike, which she told the court she had never received notice of the increase. The judge held off on her eviction and asked VineBrook to produce the notice about the rent increase. Allen began paying her rent to the court instead of to VineBrook and reached a settlement that rescinded both the rent hike and the eviction. However, a month later, VineBrook gave Allen a three day notice to move out.
Allen's case "is a classic example of how automation and lack of communication with private-equity-backed companies like VineBrook lead to housing insecurity," her Legal Aid lawyer said. "We have multiple clients right now who were locked out of the VineBrook portal for increased rents, charging fees without notice. These tenants don't realize what's happening until they are in eviction court."
Neglected Maintenance
The city of Cincinnati sued VineBrook last year, accusing VineBrook of "negligent, reckless, and intentional conduct" that "interferes with the public health, welfare, and safety in Cincinnati." The lawsuit, which sought to recover $600,000 in unpaid water bills and fines it owed for building code violations, identified approximately 50 properties with code violations including hazardous wiring, unrepaired roof and fire damage and no smoke alarms. VineBrook settled the lawsuit.
"Maintenance requests went unanswered for weeks," a former VineBrook tenant told NBC News. "At one point there was an infestation of bugs I had to remedy myself because they wouldn't fix it. The shower broke, the heating was messed up. Only when I put my rent into escrow with the court and withheld payments, that's when they came and remedied what was wrong."
Greater Impact
The NBC News story pointed to the larger impact that companies like VineBrook Homes have, citing a 2020 Federal Reserve Bank study which found that corporate ownership raises housing costs across a region and a 2020 study by the Government Accountability Office (GAO)  linking higher housing costs to increased homeless.  The GAO found that a $100 increase in median rent was associated with a 9% increase in its estimated homelessness rate.