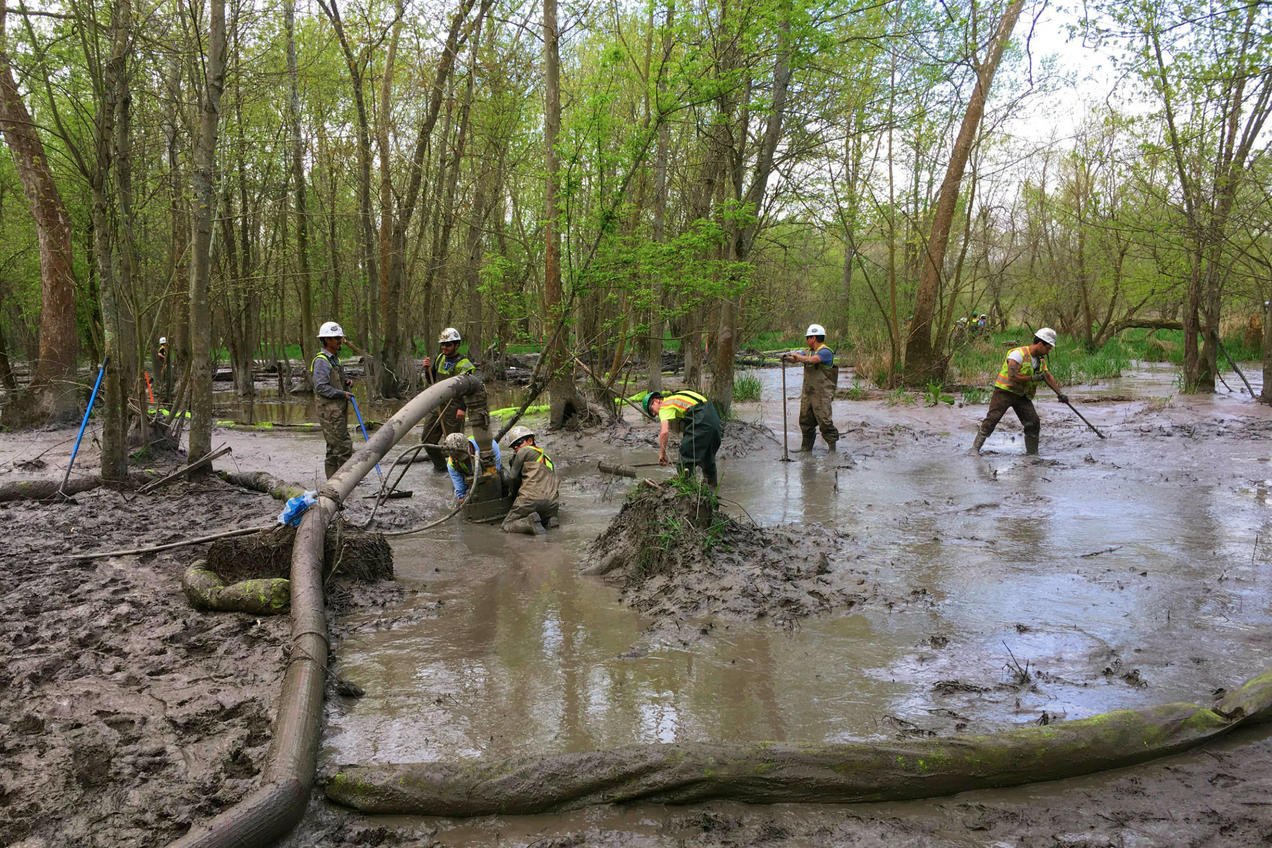 Blackstone Drills Deeper as Investors Shift Away from Fossil Fuels
The largest alternative asset manager's extensive fossil fuels investments face litigation, community opposition and environmental violations
The risks of fossil fuel investments came into sharp focus for the world's largest alternative asset manager, The Blackstone Group, over the past several months. Two oil and gas companies held by Blackstone, Gavilan Resources and Energy Alloys have filed for bankruptcy this year. Blackstone also posted a loss in the first quarter of 2020, as its private equity portfolio lost 21.6% of its value, largely dragged down by sinking oil prices.
Full report available here: Blackstone Drills Deeper as Investors Shift Away from Fossil Fuels
The string of unfavorable news underscores the risks to Blackstone posed by its energy investments, although oil prices have posted a partial rebound, demand is expected to remain low through at least 2021.
Blackstone's investors are exposed to fossil fuel investments across a variety of funds including the Blackstone Capital Partners flagship buyout funds, as well as its Tactical Opportunities, Infrastructure, GSO credit funds, and others. Blackstone has also sponsored multiple energy-focused funds that have raised nearly $20 billion since 2012.
The drop in demand for oil and recent legal setbacks for pipelines highlight the risks of fossil fuel investments, and the sector analysis developed prior to the pandemic may take on new relevance.
In recent years, Blackstone's oil and gas investments have faced controversy and litigation over environmental violations and community opposition to pipelines, natural gas terminals, offshore drilling and coal plants.
Despite setbacks, Blackstone has not shown signs of slowing its investments in oil and gas, closing two transactions in April 2020 while oil prices lurched into negative territory that same month:
Blackstone partnered previously with Energy Transfer Partners in 2017 when it acquired the 713-mile Rover Pipeline, which has since racked up hundreds environmental and permit violations, including for the release of 2 million gallons of drilling fluid into wetlands.
Blackstone has invested in two major offshore drilling companies in the Gulf of Mexico, and in 2018 oversaw a leak of 672,000 gallons of crude oil 40 miles off the shore of Louisiana, 4,500 feet below the surface. It was one of the largest offshore spills since the 2010 BP disaster.
As Blackstone has doubled down on fossil fuel investments, its executives, particularly its Chairman and CEO, have contributed heavily to President Donald Trump as he has rolled back environmental rules to benefit the oil and gas industry.
Full report available here.