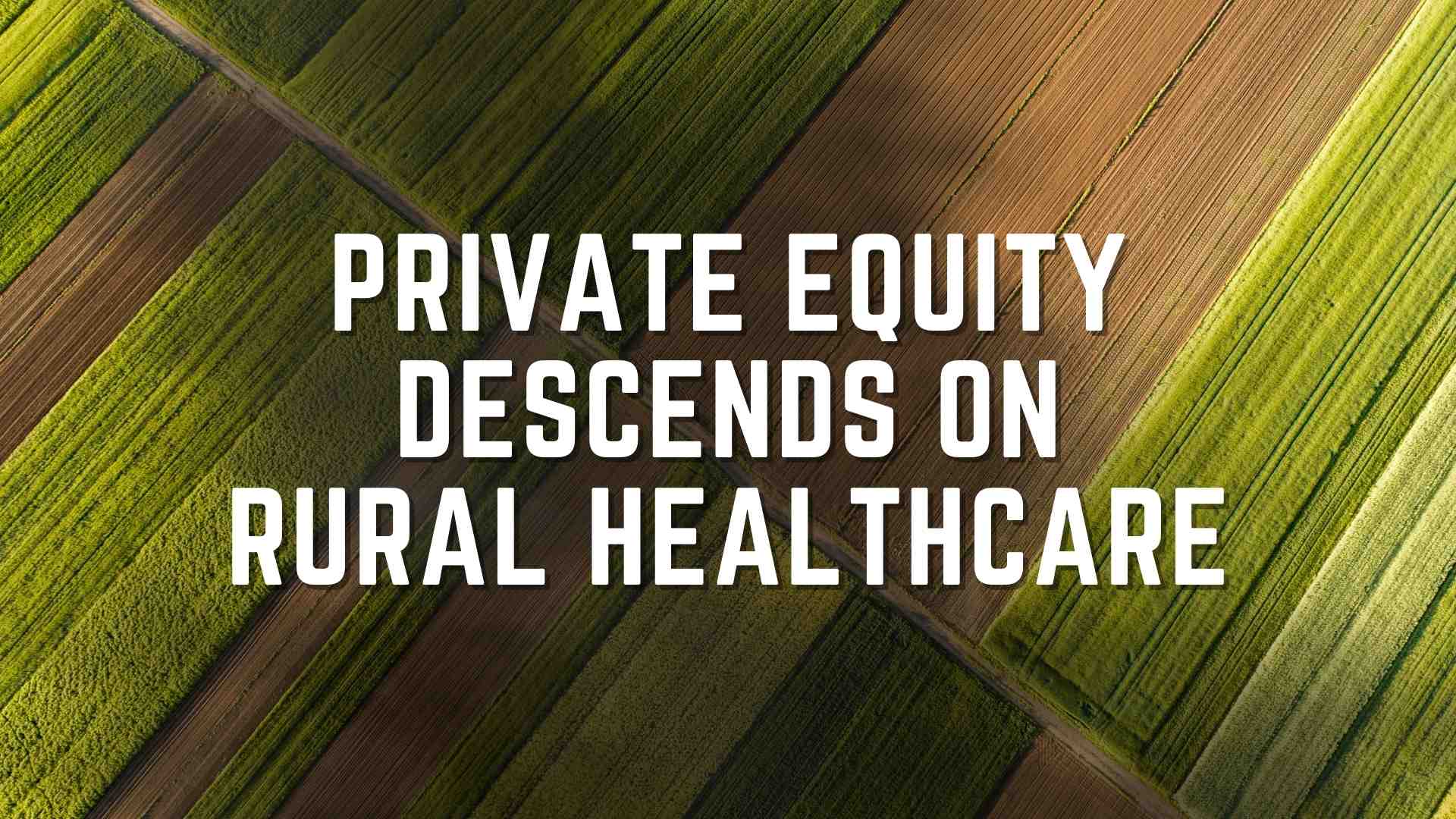 Private Equity Descends on Rural Healthcare
Rural healthcare in America has hit a crisis point. Millions of Americans living in rural communities do not have access to critical healthcare services.
By most measures, the health of people living in rural areas is significantly worse than in non-rural areas. Compared to urban residents, rural residents generally experience poorer health outcomes and a higher prevalence of chronic conditions. An estimated one in three rural adults lives with a disability, impacting their hearing, vision, cognition, mobility, self-care, or independent living. Americans in rural areas more likely to die by suicide.
These disparities are pronounced for people of color. According to CMS, people of racial and ethnic minorities are "more likely to report not having primary care practitioners, not having accessed healthcare appointments due to cost, and having fair or poor health status. In general, Black, American Indian, and Alaska Native women experience worse maternal health outcomes compared to non-Hispanic White women, and these disparities are compounded by limited access to high quality obstetric care in rural communities."
A new report by the Private Equity Stakeholder Project (PESP), "Private Equity Descends on Rural Healthcare," provides an unprecedented look at the private equity industry's incursion into rural healthcare.
Find the press release for the report announcement HERE.
This three-part survey examines the extent to which private equity (PE) has invested in rural health, as well as key financial drivers of significant investment activity in this uniquely distressed part of our health system. The new report also examines case studies of PE-owned companies in several rural healthcare sectors that highlight some of the risks posed by private equity's incursion into rural healthcare.
Overview
Part I: Private Equity in Rural Hospitals

Overview of PE in rural hospitals
Case studies:

Apollo Global Management – LifePoint Health and ScionHealth
Lateral Investment Management – Santa Cruz Valley Regional Hospital
Riverside Capital, Monroe Capital – Little River Healthcare and True Health Group
Nueterra Capital – Noble Health
Equity Group Investments – Ardent Health Services
Cerberus Capital Management – Steward Healthcare

Part II: Private Equity Looks to Other Rural Health Services

Emergency department staffing
Emergency transport
Travel nursing, medical staffing
Behavioral health
Hospital Management and consulting
List of PE-owned rural healthcare companies

Part III: Safeguarding Rural Health from Private Equity

Why might PE invest in rural healthcare?
Policy recommendations
---
For a high resolution version of the report, download here.