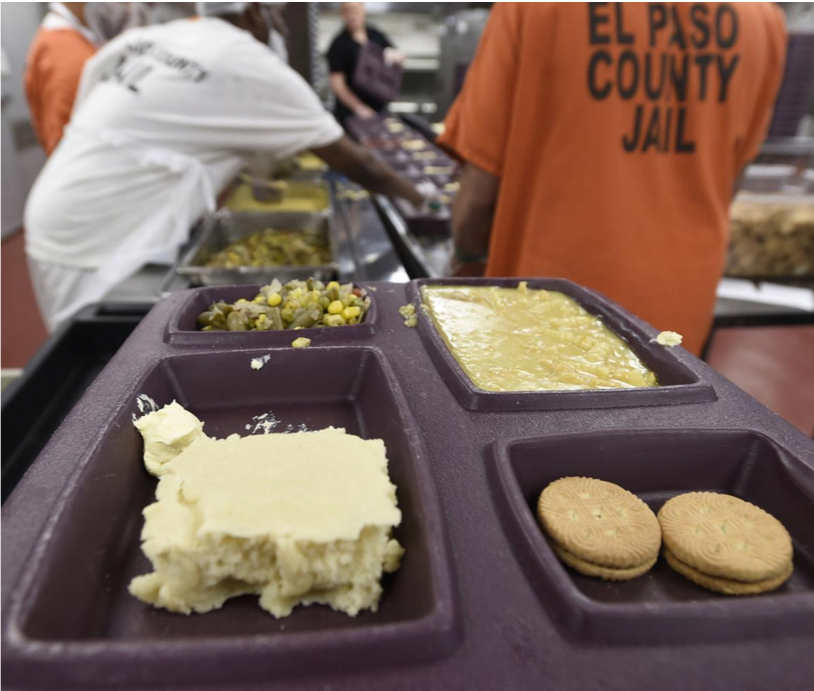 Report: HIG Capital's Prison Food and Commissary Store Racket
In buying up and combining two correctional service companies, Trinity and Keefe, HIG Capital's TKC has an incentive to serve poor quality meals, which have been blamed in part for protests, contract terminations, and increased public health risks.
Our new report, "Report: HIG Capital's Prison Food and Commissary Store Racket" looks at HIG Capital's investment in TKC Holdings.
Media:
Key Points:
A prolific investor in prison contractors, HIG Capital owns TKC Holdings, a correctional food-service contractor made up of Trinity Services Group and the Keefe Group. HIG Capital is also invested in jail and prison healthcare provider Wellpath and previously owned prison phone company Securus.
At facilities where TKC Holdings has both the cafeteria and commissary store contracts, the company has an incentive to reduce the quality of food to encourage customers to buy food items at the Keefe-operated commissary store rather than eating in the Trinity-operated cafeteria, where the cost of meals is covered by the facility.
Mold, maggots, and dirt plagued Michigan's Trinity-managed correctional cafeterias, spurring unrest that cost nearly $900,000 in damages and contract termination. Similar management issues have sparked protests at other Trinity-managed correctional cafeterias across the country.
At the TKC-served U.S. Immigration and Customs Enforcement Laredo Processing Center in Texas, immigrant detainees complained of "inedible food and undrinkable, foul-smelling water." Detainees performed dangerous work, such as cleaning up sewage, to earn $1 per shift so they could have money in their commissary account to buy water, costing $1.34 per bottle.
According to a 2017 report by the Centers for Disease Control and Prevention, incarcerated individuals are 6.4 times more likely to fall ill from spoiled or contaminated food than non-incarcerated individuals.
In January 2019, Mississippi's Attorney General Jim Hood announced that he had recovered over $3.10 million from Keefe who was accused of channeling bribes and kickbacks to the Mississippi Department of Corrections commissioner (the scheme occurred prior to HIG Capital's acquisition of Keefe).
HIG Capital owns two major companies profiting from incarceration and immigrant detention – Wellpath and TKC Holdings.
Our report on HIG Capital's investment in Wellpath (formerly Correct Care Solutions, Correctional Medical Group Cos) is here.
Both companies have drawn substantial media coverage regarding their practices:
In February, the Private Equity Stakeholder Project along with the American Federation of Teachers, Worth Rises, Color of Change, and the Action Center on Race and the Economy sent a letter to HIG Capital asking the firm to meet and asking it to exit its investments in companies profiting from incarceration and detention.
In late September, US Senator Elizabeth Warren and US Representatives Alexandria Ocasio-Cortez and Mark Pocan sent a letter to HIG asking the firm a number of questions about its prison and detention investments.