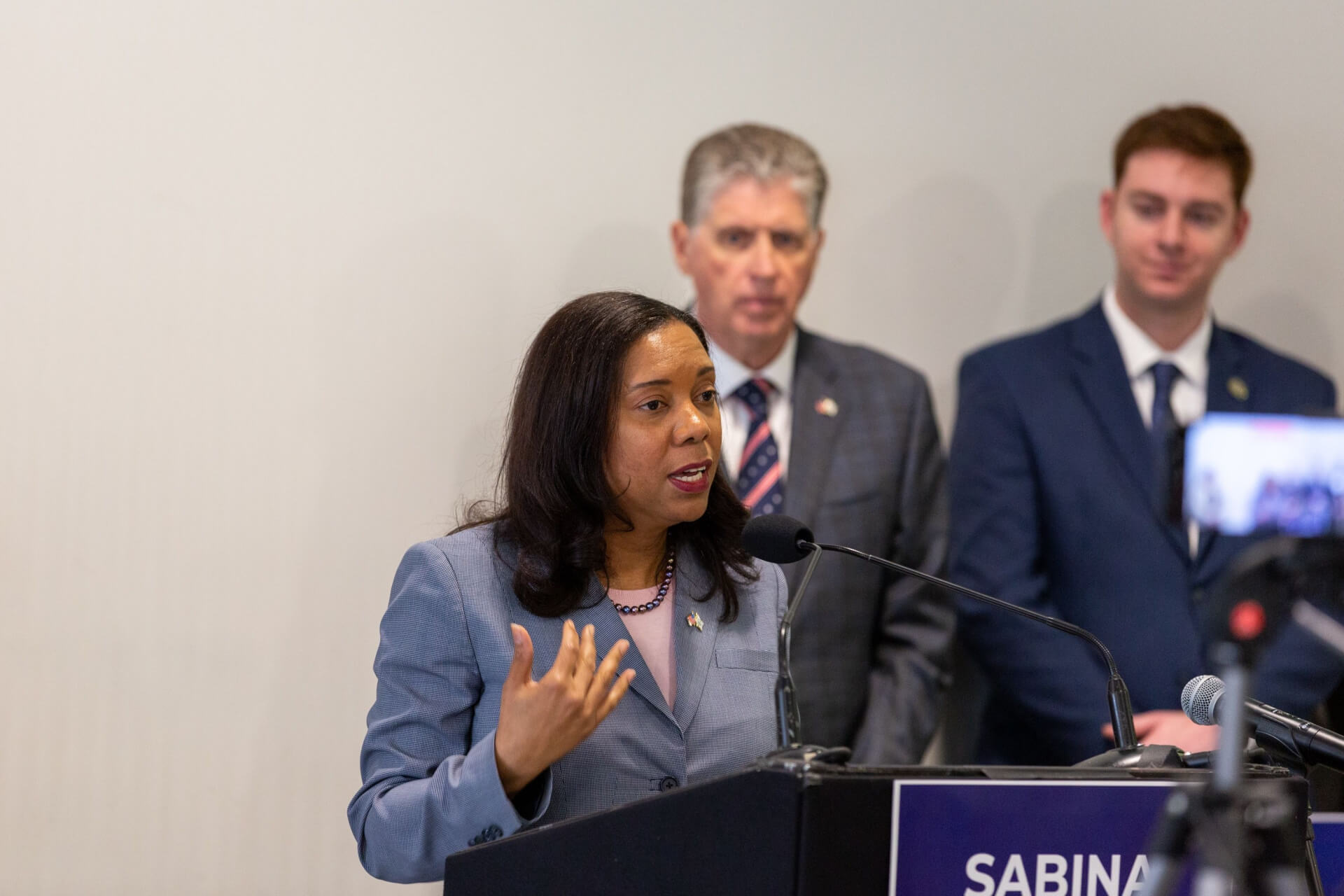 The Public's Radio : Matos backed 2020 proposal that jeopardized two RI hospitals
Rhode Island Lt. Gov. Sabina Matos, a top contender in the 1st Congressional District race, is being scrutinized for her previous support of a healthcare transaction that potentially endangered the future of two local hospitals, according to The Public's Radio. Despite claiming to possess the necessary experience and track record for Congress, this incident raises questions about her judgment in supporting a deal that posed risks to the hospitals' survival.
Matos, while president of the Providence City Council, lent support to Prospect Medical Holdings, the California-based owner of Roger Williams Medical Center in Providence and Our Lady of Fatima Hospital in North Providence. As PESP has reported on previously, Prospect Medical is a safety net hospital system and was previously owned by private equity firm Leonard Green & Partners from 2010-2021. The healthcare company has been the center of hospital closing and service cutting scandals. 
Over the course of its ownership, Leonard Green siphoned hundreds of millions of dollars in dividends and fees from the hospital chain even as its hospitals suffered quality and operational issues that hurt patients and workers. Leonard Green sold its stake in Prospect in 2021 after assuring stakeholders that the hospital company was well-capitalized and financially stable.
Prospect's time operating in Rhode Island has been especially contentious. In 2014, Prospect acquired Roger Williams Medical Center and Our Lady of Fatima Hospital in Rhode Island, converting them from non-profit to for-profit hospitals. However, Prospect's financial statements and disclosures it has submitted to regulatory agencies in Rhode Island raise questions about Prospect's adherence to commitments to state regulators and accounting practices.

PESP was one of the first to bring attention to the company's operations in the state, and the large profits owner Leonard Green was making from extracting dividends and fees from Prospect and its assets. The Leonard Green & Partners-led ownership group collected at least $658 million in fees and dividends from Prospect. Additionally, several of Prospect's claims about how it sought to fulfill its capital commitments in Rhode Island are misleading, including an attempt to count $14.4 million in operating losses from its physicians' practices and unpaid management fees from the hospitals as capital expenditures. Prospect received tax breaks in Providence and North Providence based on the understanding that it would fulfill the long-term capital commitment.
The Public's Radio story reported that Matos claimed to be surprised when presented with Prospect's misdealings and problems. This disconnect between private eqtuiy's practices and elected officials' lack of skepticism for PE was also highlighted in the story, and PESP healthcare director Eileen O'Grady was asked about the trends of PE in the sector and how politicians and regulators look at the growing trend of PE investment. 

O'Grady said "that what happened in Rhode Island reflects how elected officials have traditionally not been very skeptical about the impact of private equity on healthcare."

"Private equity firms are often buying hospitals or healthcare providers that are already struggling," she said. "That gives them a good amount of leverage to basically position them as the saviors of struggling health systems when that may not always be the case."

Unfortunately, as O'Grady puts it in her recent case study, it appears Leonard Green's chickens are coming home to roost. Prospect Medical's hospitals are in poor financial shape, shutting down services and laying off hundreds of workers. Leonard Green, however, lined its pockets and left the communities Prospect serves holding the bag. This PE firm's raiding of Prospect should serve as a cautionary for the dangers of private equity investment in healthcare.