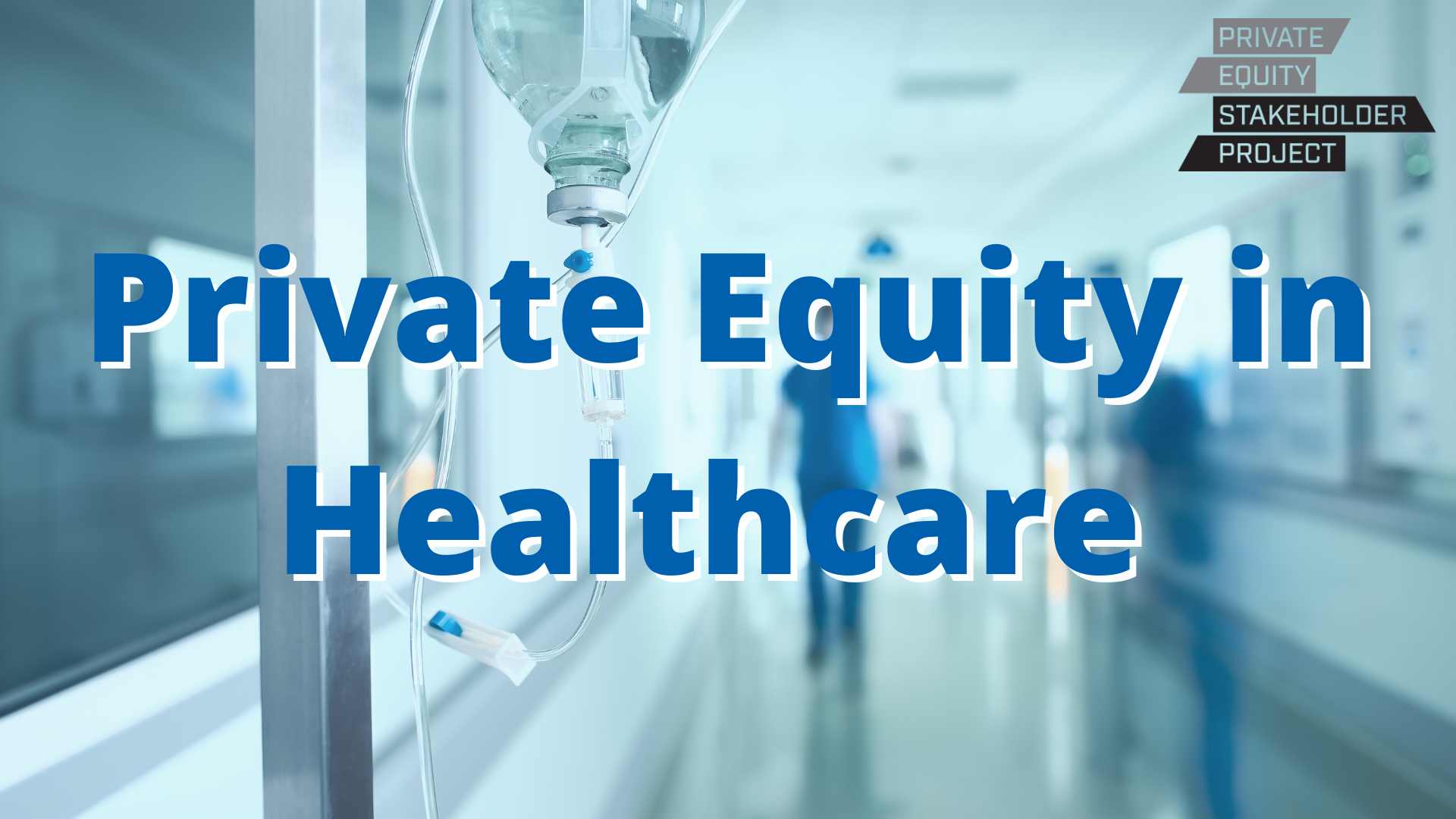 Private equity in healthcare – PESP's October 2023 roundup
Each month, PESP's Healthcare Team will be putting together a roundup of the latest news stories related to private equity in healthcare and highlights the work that our team has published in the last month.
In the news
Hospitalist Companies Agree to Pay Nearly $4.4 Million to Settle False Claims Act Allegations – U.S. Attorney's Office, Eastern District of Michigan
The defendants, including Team Health Holdings, a company owned by private equity firm, Blackstone "have agreed to pay a total of $4,384,618 to the United States and the State of Michigan to resolve allegations that they violated the False Claims Act by upcoding inpatient hospital services, allowing their doctors to bill for more services than they could possibly provide in one day, and billing for services not rendered, announced United States Attorney Dawn N. Ison.  The State of Michigan will receive $606,483 of the settlement amount based on its share of alleged damages to the Medicaid program." – from State AG's press release.
Bankrupt Envision Healthcare approved to split in two, cut debt – Reuters
"Envision Healthcare, a provider of outsourced emergency department services to hospitals that is backed by private equity firm KKR (KKR.N), received U.S. bankruptcy court approval on Wednesday to split into two companies and cut over $7 billion in debt… KKR, which acquired the company in a 2018 buyout valued at $10 billion, will lose ownership when the restructuring is complete." – Reuters
Updates on the potential sales of Prospect Medical Holdings' hospitals in PA and CT
KKR-Backed Blue Sprig Rolls Up Trumpet Behavioral Health, Adds Nearly 40 Locations to Footprint– Behavioral Health Business
"KKR-backed autism therapy provider BlueSprig Pediatrics has acquired Lakewood, Colorado-based Trumpet Behavioral Health…The deal represents one of the largest M&A deals in the autism therapy space in 2023." – Behavioral Health Business
Medical waste disposal company Curtis Bay Energy must pay a $1 million fine and $750,000 for environmental projects to aid the community where it has operated for decades – Washington Post
Pipeline Health now a 4-hospital system – Becker's Hospital Review
Safety net hospital operator Pipeline Health is owned by private equity and investment firms Stanton Road Capital, Davidson Kempner Capital Management, and Deerfield Management.
"Pipeline Health is now a four-hospital system — all of which are in the Los Angeles area —- after it completed the sale of White Rock Medical Center in Dallas to Heights Healthcare of Texas. The sale signals Pipeline's exitfrom the Texas market and comes after several months of unsustainable financial losses at White Rock, according to the health system. Recent cuts, including layoffs and the closure of the obstetrics program, brought the hospital's expenses in line with projected revenues." – Becker's Hospital Review
For more information about the private equity-owned hospital system, see PESP's July 2023 report on Pipeline Health
Healthcare team's latest blogs, reports, and media mentions
Report: YesCare Dodges Liability for Prison Conditions: Merger, Division, and Bankruptcy.
A new report from Michael Fenne highlights how private equity-owned prison healthcare company, YesCare, used the Texas two-step bankruptcy tactic to evade liabilities amidst hundreds of lawsuits.
See coverage of the report in:
Blog Posts: