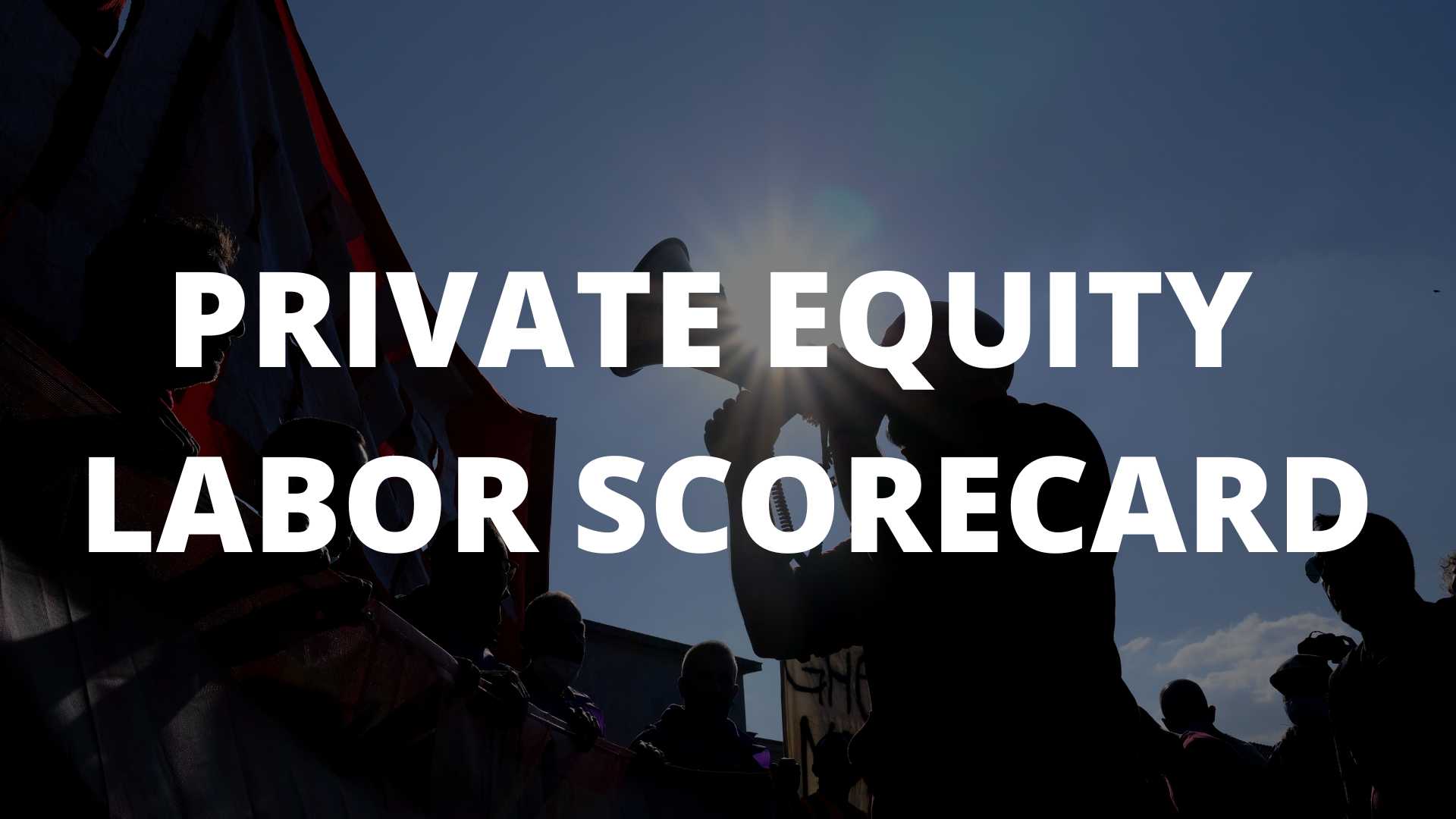 2023 Private Equity Labor Scorecard
First-Ever Scorecard Grades Biggest Private Equity Firms On Labor Practices
A new labor scorecard developed by the Private Equity Stakeholder Project underscores a pattern of hazardous or negligent labor practices within the industry. All eleven private equity firms analyzed received grades of "C" or lower, with seven failing grades. Blackstone, Cerberus, KKR, Sycamore, Roark, CD&R, and BC Partners all received Fs. 
Private equity-owned companies employ over 12 million workers in the US, a substantial and expanding workforce segment. See PESP's recently released Largest Private Equity Employee Database. Using publicly available data, the new scorecard assesses the labor practices in the industry and the implications for workers and investors. The PESP tool also delves into the labor practices and policies of the largest private equity firms operating within the United States, shedding light on the substantial impact these firms wield over the American workforce.
The Private Equity Labor Scorecard offers details on eleven of the largest private equity employers in the country. Cumulatively, companies owned or controlled by the eleven firms paid $1.6 million in Occupational Safety and Health Administration (OSHA) fines for violations and $4.3 million for wage and hour violations at their respective portfolio companies. 
Private equity firms have the power and resources to invest in companies and their workforce rather than pushing for short-term profits at the expense of workers and the long-term well-being of their investments. 
Click here to read the full report.