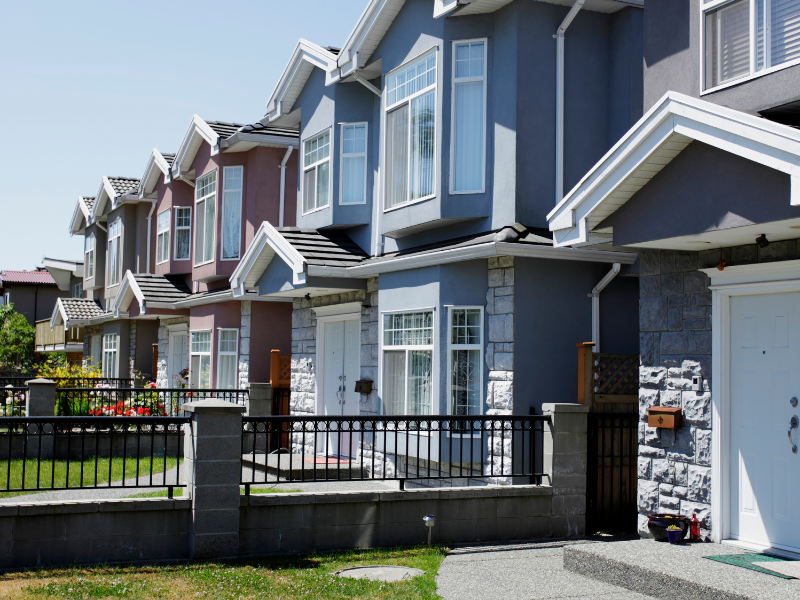 Private Equity-Owned Realtors on San Francisco Chronicle's List of the Bay Area's Largest, Most Influential Ownership Networks
"To study property ownership in the Bay Area, the Chronicle combed through millions of unique property and business documents, consulted experts and called on additional data sets, eventually uncovering companies that have taken control of broad swaths of the Bay Area's residential real estate — the single-family homes, townhomes and apartment buildings that are rented by tens of thousands of families in the region's nine counties."
San Francisco Chronicle, September 20, 2022: These 12 secret power players are shaping the Bay Area housing market
The Chronicle obtained data on almost every property in the Bay Area last year — about 2.3 million unique records, hoping to easily identify who owns what, and thus pinpoint the most powerful corporate owners of rental housing. Additionally, it said it analyzed property records collected from county assessors' offices, plus nearly 7 million unique business records, used machine learning methods to parse the data and called on dozens of experts and additional data sources. This work yielded a list of 12 of the Bay Area's largest, most influential ownership networks, "an unprecedented effort to uncover rental ownership and management networks across all nine counties in the region: Alameda, Contra Costa, Marin, Napa, San Francisco, San Mateo, Santa Clara, Solano and Sonoma."
According to the Chronicle, "this list of 12 includes some of the region's major power players in residential real estate, housing tens of thousands of families in nearly 7,000 assessor-defined properties from San Jose to Santa Rosa. The owner networks on our list represent a diverse array of investors," including "single-family rental giant Invitation Homes" and Greystar Real Estate Partners.  
The Chronicle found that Invitation Homes Inc., a real estate investment trust that acquires, renovates and rents out single-family homes and has accumulated more than 80,000 properties nationwide since its founding in 2012, owns at least 1,625 homes clustered in the East Bay and North Bay and spread across at least 29 unique entities, including subsidiaries like IH6 Property West L.P. and companies it recently acquired, like Starwood Waypoint.
A Chronicle analysis found that "Invitation Homes' Bay Area properties are concentrated in cities whose populations are disproportionately Black compared with the overall region — Richmond (19%), Vallejo (19%), Antioch (20%), Vacaville (9.2%) and Fairfield (14.4%). (The nine-county Bay Area is 5.6% Black, according to the 2020 census.) Our findings mirror a recent Washington Post investigation that found, nationally in other U.S. regions, that investor-owned properties are concentrated in communities that have higher-than-average Black populations."
The Chronicle reported how 'Invitation Homes and its business model have recently come under scrutiny by tenants' rights advocates, government agencies and the news media — a shift that the company lists as a "risk factor" in its corporate documents, along with eviction restrictions, rent-control policies and the transition to a "lower-carbon economy."'
It reported how in July 2022,' The House of Representatives' Financial Services Subcommittee on Oversight and Investigations held a panel examining what Democratic Rep. Al Green called the "mass predatory purchasing" practices of corporate owners like Invitation Homes.'
It also cited a Washington Post investigation published in July that found the company 'performed "shoddy," non-permitted work on some of its homes, leading tenants to experience risky living conditions including rotten wood, leaky ceilings and flooding.'
The Chronicle also noted Elizabeth Warren's, January 2022 letter to Invitation Homes requesting company information on its recent activity in the housing market, due to her concerns that its "business practices have driven up housing costs for millions of American families."
"Tenants of corporate landlords were more likely to face eviction this past year than those of mom-and-pop landlords, and you yourself cited significant earnings increases from hiking rents," Warren wrote in her letter.
See more of PESP's research involving Invitation Homes:
Single Family Rental Giant Invitation Homes Restarts Eviction Filings
Blackstone Group's Invitation Homes criticized for evictions, aggressive rent hikes in new report
Corporate Landlords Used Abusive Tactics to Evict Struggling Americans During Height of Pandemic, Select Subcommittee on the Coronavirus Crisis Finds
PESP Testifies with ACRE and Other Advocates at House Financial Services Hearing
PESP Testifies at House Subcommittee Hearing on the Evictions Crisis
The Chronicle's extensive investigation also uncovered the extent of Greystar Real Estate Partners' power in the Bay Area real estate market. Greystar is an international, privately held property owner that operates across five continents, with nearly 750,000 units under management in the U.S. – the largest manager of multifamily property in the country, according to the National Multifamily Housing Council.
The Chronicle reported that Greystar "also operates single-family homes, student housing and senior-living communities. Its typical units are market-rate or above, and it operates in 161 U.S.  market regions. Greystar doesn't just manage multifamily housing — it's also a major owner, investor and developer. The NMHC says Greystar owns 80,000 units of multifamily housing, making it the fifth-largest owner nationally."
The investigation also revealed how Greystar and its subsidiaries "have been defendants in more than 200 federal lawsuits over the past 26 years, according to federal court databases, along with local actions" including recently settling "at least two large class-action lawsuits for a combined $7.2 million."
In 2016, Greystar was involved in what local housing advocates suggested was the "largest-ever" mass eviction in Silicon Valley after demolishing a rent-controlled 216-unit complex to develop the Lynhaven Apartments, a 636-unit market-rate development it manages where one-bedrooms start at $3,299 a month. The San Jose City Council approved the new project, which required demolition of the existing building and evictions of tenants, and denied the tenants' appeal to rescind the permit, after tenants alleged the environmental review didn't adequately consider the evictions, according to the investigation.
Citing research by PESP, the Chronicle also shared how "Greystar and its subsidiaries also filed numerous eviction cases after the Centers for Disease Control and Prevention eviction moratorium was announced in early September 2020."